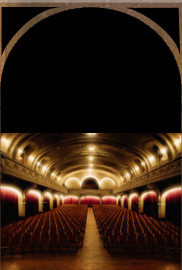 August Productions Theatrical Inc.
Bringing the Kingdom of God to the world through drama!
Live theatre attracts and engages millions, touching the very souls of its audience ~ we laugh, we cry, we love, we loathe, we feel, we think, we learn ~ this is the true essence of theatre!
But what exactly is the Kingdom of God?? It is peace, love, forgiveness, faith, joy, hope, redemption and victory!!
Our desire is to bring exciting, thought-provoking entertainment to the world, in a spirit of excellence and integrity!!
(augustproductions.org)
Website
http://www.augustproductions.org/
---
Produced by August Productions Theatrical Inc.
Current Staff
---