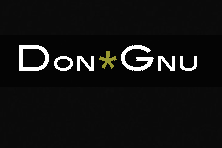 Don*Gnu
Founder: Jannik Elkær Nielsen
Founder: Kristoffer Louis Andrupgård Pedersen
Don * Gnu is a choreographic collaboration that has dance theater / stage performances, films, teaching and consulting – LiB – as its main products.
It is a collaboration between the two choreographers and dancers Jannik Elkær Nielsen Kristoffer Louis Andrupgård Pedersen, who also represent Don & Gnu.
Don & Gnu work from a vision of open and transparent processes to break down the traditional theater form, which works with the enclosed space, the first to be opened up to the premiere. It is their desire to invite the outside world to participate in the process, so there will be a more clear communication between the audience and the actors on stage.The goal is to create new opportunities for the performing arts, by involving the audience in a more co-creative form, where there is a continuous dialogue that not only relate to the evening it is at present located at the theater.
Don & Gnu want to work and create platforms where they can meet with an outside world that does not necessarily have an artistic impetus for its reality. These meetings are of great interest because they create meaning across and capable of refraction of stagnant tank designs and connecting people in new constellations and create new expressions.Therefore, they also work closely with the filmmaker Christoffer Brekne creates filmic material in their processes, so it can communicate with the outside world through social media.
(dongnu.dk – Google translation from Danish)
Website
---
Produced by Don*Gnu
Current Staff
---