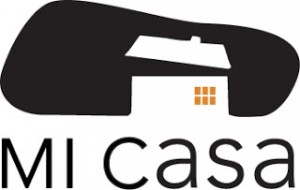 Mi Casa Theatre
Established
2009
Artistic Director: Emily Pearlman
Artistic Director: Nicolas Di Gaetano
Mi Casa has been making work based out of Ottawa since 2009. Headed by Emily Pearlman and Nicolas DiGaetano,  we make performance that is maybe theatre, maybe music, but certainly live.
Blending experience in physically devised work rooted in cabaret, circus and vaudeville with contemporary approaches to interdisciplinary collaboration, Mi Casa creates new work out of disparate vocabularies. Throughout our process, play, listening, bad jokes, impulse, and wonder remain central values.
​We reframe the ordinary to expose the magical qualities of the mundane and texture the tragic with surprise and whimsy.​
We make the Process evident in the Performance by embracing the pleasure of collaborative problem-solving, and extending that joy to the audience.​
We acknowledge that Spectators and Performers are all sharing the same sensory space.​
We unravel the secret life of lost and discarded objects by giving them new functions in a theatrical context.​
We give audiences the agency to understand not just through their heads, but through their bones, their bellies and their own experiences.
(micasatheatre.com)
Website
---
Produced by Mi Casa Theatre
Current Staff
---