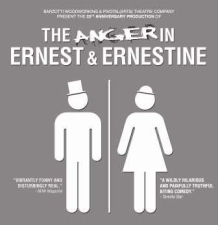 pivotal(arts) theatre company
pivotal(arts) is a non-profit theatre company that was founded in 2006 by six University of Guelph theatre alumni who all shared the passion
and desire to create new Canadian work.
Best known for the weekly playwrighting workshop, playLab, and for the annual WriteNOW! Festival of New Works, we enter our fifth season with a revamped format for our festival. Our goal is to prepare new artists for various fringe festivals across Canada, giving them the tools to be successful in areas such as publicity, marketing, producing, stage management and lighting and sound design when producing their own work.
Our method of creation is simple: bring like-minded artists together, draw from personal inspiration and life experience, collectively create theatre.
(eventbrite.ca)
No longer operating
---
Produced by pivotal(arts) theatre company
Presented by pivotal(arts) theatre company
---