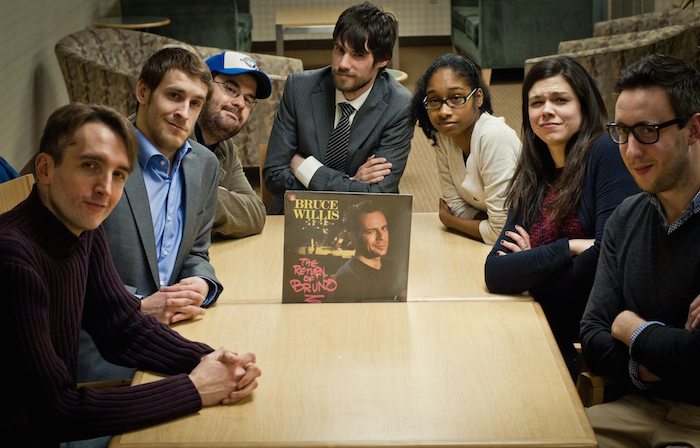 Rulers of the Universe
Established
2010
Sketch comedy troupe Rulers of the Universe formed in 2010. Some of us met for the first time in 2010; some of us had never done comedy before in 2010; none of us knew what to expect in 2010.
Which is good, because – as it turns out – Rulers of the Universe defies expectation. Since that fateful year (2010, if we didn't mention it), we've grown into a troupe that people in the comedy community actually want to work with. Rulers have performed shows with such staples as British Teeth, Tony Ho, Nug Nahrgang, Jape, Vest of Friends, and many more; relying on clever premises, thoughtfully crafted characters, and a general love of what we in the business call "fun", we create explosively delightful and destructively hilarious sketches.
Rulers of the Universe has played in Toronto Sketchfest, Montreal Sketchfest, NXNE, are back-to-back Sketch Com-Aggeddon champions, and were finalists in Sirius XM's Canada Laugh's Sketch-Off this past March.
Our members are: Guy Bradford, Tyler Hewitt, Kat Letwin, Nkasi Ogbonnah, Carter Siddall, and Jeremy Woodcock. (Toronto Fringe Press Release, 2014).
Website
https://www.facebook.com/RulersoftheUniverse/
---
Produced by Rulers of the Universe
---