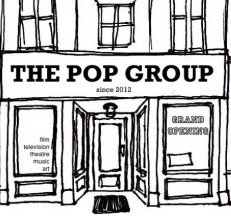 The Pop Group
Established
2012
Co-Artistic Director: Jody Hewston
Co-Artistic Director: Rebecca Buttigieg
Our company is the new kid in town, and we're excited to see how we'll evolve with each project that we take on.  We've got some growing to do, and as such, so does our mandate.
Here is where we'd like to start:
We like to make things that inspire us, things that inspire you, and things that are inclusive.
We want to make things that make you think.
We want you to tell us what you think.
We want to support artists and people who advocate for the arts.
(wearethepopgroup.wordpress.com)
Website
http://wearethepopgroup.wordpress.com
---
Produced by The Pop Group
Current Staff
---