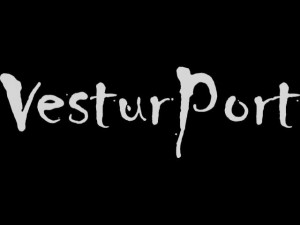 Vesturport
Established
2001
In 2001, four newly graduated theatre students were eager to experiment with theatre. They were not alone. There seemed to be a vibe. An urge to do something. One very cold Reykjavik morning, two of the students were on their way to school, late – as usual. They passed an old electrical shed. A note in the window: For rent! They picked up the phone and rented it. It cost 200.000 a month (US 1.800).
Pretty expensive, but it was the beginning of an economical booming time in Iceland. So prices were rising. Still – a lot of money for a couple of students. How to pay the fee? Collect a group of like-minded artists. Along with the other two students and nine other people from most walks of life all agreed to pay 20.000 per month (US 180). This would pay the rent and basic stuff such as electricity, coffee machines and a beer fridge. Sounds romantic. And so it was.
So there we were; actors, set designers, musicians, a cameraman and a carpenter. Everyone in it for love of theatre or simply love of being in a collective.
So that´s how it started. The group sat down and hammered out sort of a Manifesto: There is a space. You have the right to do what you like. You can ask anyone for help – and they will assist if they feel like it. But you are fully responsible for what you do. Artistically and financially. Nonetheless the others will view what you are up to – and give a firm, honest and friendly review.
So the first task was turning this shed into a theatre – and finding a name. The shed was on a street called "Vesturgata" – and at the very end of that street, in a port (which translates as an alley in Icelandic). So "Vesturport" was born.
Now, the theatre: Rules, regulations, red tape, exits, a bathroom for the disabled, showers. Seating for 49 people. A lot of diffeculties with the fire department.
We opened on the 18th of August, 2001.
We got a priest: "Sigurður Arnarsson" to bless our house. And we appointed "Gunnar Eyjólfsson" a very respected senior actor as our protector. We threw a bottle of Champagne at the house. It broke the drain. Second time around it hit the wall and…boom! It was official!
(vesturport.com)
Website
---
Produced by Vesturport
---