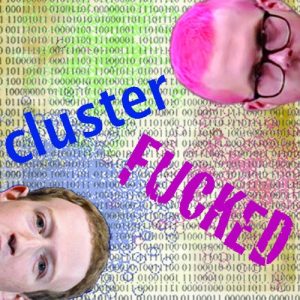 Cluster Fucked (2018)
Produced by
Presented by
Creators: Heather Abrams and Ryan Bannon and Joanna Decc and Brock Hessel and David John Phillips
Director: David John Phillips
Venue
Run
July 4th, 2018 – July 15th, 2018
Synopsis
Do you ever get the feeling that your social media services are treating your life and your consciousness as commodities to produce, market, and sell at a profit?
Well, you should! They do!
Maybe they see you as an "Asian Sophisticate." (Few segments have more wanderlust! They also have a taste for fine jewelry.) Or part of the "Home Sweet Rows" cluster? (Sample social value: Fatalism.) "Urban Digerati"? Sexual Permissiveness!
Join us for an impassioned and hilarious romp as we are known, categorized, valued, bought, sold, and done to!
You are what they make you! (fringetoronto.com)
---
Cast
Creative Team
Production
---