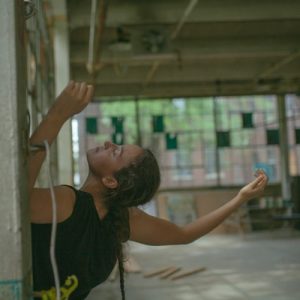 The Fall (2018)
Produced by
Presented by
Choreographer: Colleen Snell
Venue
Run
July 7th, 2018 – July 15th, 2018
Synopsis
The body hurtles through space, collapses, gives in to gravity. We land, we crash. This is the choreographic language of The Fall, an original, site-specific dance by Frog in Hand.
The Fall explores the battle to stay upright, the influence of gravity, exhaustion, control and loss of control. Choreography involves massive, thick crash mats and is performed in the gym at Trinity Saint Paul's, an immense, lofty space.
This is the story of our relationship with the speed of life.
At the edge of the abyss, do we fly or do we fall?
(fringetoronto.com)
---
Cast
Creative Team
---