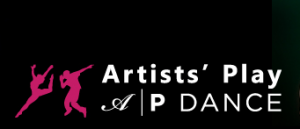 Artists' Play Dance Theatre
Artistic Director: Elizabeth Dawn Snell
Artistic Director: Jason Vanstone
Professional dance lessons in ballet, jazz, modern, hip hop, tap, aerial silks and creative movement. Elizabeth Dawn Snell, Artistic Director, makes it her mandate to introduce the performance and creative aspects to all classes at every age! At Artists' Play children and youth are respected as creative beings and are taught in a joyful atmosphere in order to work towards technical excellence.
Providing dance classes to the Leslieville, Riverdale and Riverside communities since 2004 . Artists' Play school of dance focuses on proper dance technique as well as the importance of fostering creativity. All instructors have been trained professionally and are active dance and aerial professionals in Toronto.
Two main performances per year give children valuable performance and life skills. Through weekly classes they learn about healthy body images, leadership qualities, the ability to take direction, teamwork, and respect for themselves and their peers.
Artists' Play is also proud to have a repertoire of dynamic performance projects under the direction of Elizabeth Dawn Snell.
(artistsplay.com)
Website
---
Produced by Artists' Play Dance Theatre
Current Staff
---