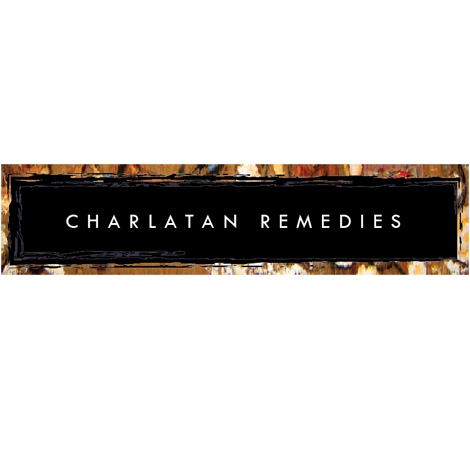 Charlatan Remedies
Co-Founder: Alexandra Watt Simpson
Co-Founder: Andrea Massoud
Co-Founder: Rebecca Liddiard
Charlatan Remedies is concocting cures for social stiffness.
Hello audience. Charlatan Remedies here, and we want to talk to you, we want to heal what ails you, we want to have a laugh and maybe a profound moment or two- with you. We are three young ladies from a fast-paced generation, living in a fast-paced world- or at least that's what we have heard. Everyday we find ourselves uncomfortably aware that ours is a time where a million delightful opportunities are missed every day simply because our generation has lost the incentive to properly interact, that is, converse face-to-face. Convenience and efficiency has driven us to our smart-phones so that even in moments where there is no need to go fast, we choose to converse with our technology instead of the person beside us on the street car. It's lonely out here and it gives us a belly-ache.
This is what drove us to start looking for a remedy of a different sort, to soothe the stiffness that drives us to our smart-phones, that keeps us quiet when we are playing the part of "audience member" in a theatre show. Charlatan Remedies produces our own original works with the intention of inspiring a new camaraderie with our audiences that we hope will be carried out into the community. We've all got problems and we believe the theatre is the place to sort them out- in what other art form is artist, audience, and whomever all in the room when the magic is taking place? It is special as an audience member to experience the artist while making their work and conversely the artist can't make anything happen without the audience there. If anything, we feel these are all the ingredients for an awesome good time. Charlatan Remedies therefore seeks to take full advantage of this unique artist-audience relationship as we explore the boundaries between ourselves as creators and our observant comrades who buy tickets to our shows. Thank you by the way.
With that said, we invite you to share your ailments, soothe your pains, and have an excellent time with us.
(alexandrawatt.ca)
Website
http://alexandrawatt.ca/charlatanremedies.html
---
Produced by Charlatan Remedies
Current Staff
---