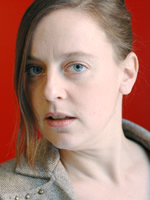 Sore for Punching You
Sore for Punching You is the blanket name covering all artistic endeavors initiated and  executed by dance / theatre and performance artist Allison Cummings.
The multidisciplinary work of Sore for Punching You delves into socially conscious subject matters that explore questions of tradition, titles and authenticity. Using techniques that build from linking humanity to artistic creativity, hospitality, and the juxtapositions between humour, darkness, impulse and detailed precision, Allison develops content driven performance works that envelop diversity by creating original relational aesthetics.
As a strong believer in community and responsibility, her work cannot be separated from the individual artist or viewer, as neither can the reverberations of the content.
(soreforpunchingyou.com)
Website
---
Produced by Sore for Punching You
---