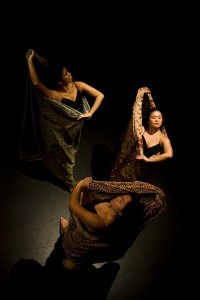 Sulong Theatre Company
Artistic Director: Catherine Hernandez
General Manager: Renna Reddie
"Sulong" means "battle cry" in Filipino. For Sulong Theatre, our  battle cry is in the form of multidisciplinary experiences that shout, wail and scream
on behalf of brown women everywhere. Our mandate is to  produce theatre that is by and about women of colour.
This  affects the way in which we work, since this must be cognizant of the needs of women of colour: equal treatment, fair pay, and rehearsal and performance structure that is respectful to children and their caregivers – be they our audience members or our artistic team.
(sulongtheatre.com)
Website
---
Produced by Sulong Theatre Company
Current Staff
---