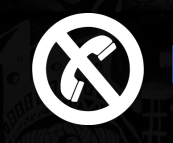 Uncalled For
We are Uncalled For: a multi-talented, multi-tentacled comedy troupe based out of Montreal, Quebec, Canada, Earth, Space, Time.
We — the six writer-performers that make up Uncalled For — have been working together for over 11 years. We have performed countless improvised comedy shows, created a series of tightly scripted sketch-comedy spectacles, hosted scores of live events and late-night cabarets, and even produced Dramatic Theatre. Recently we turned on a computer, plugged in a camera, and funneled our brains directly into video comedy.
We don't usually like to toot our own horns, so forgive us this little fanfare: Uncalled For are two-time winners of the Just For Laughs Award for the best comedy at the Montreal Fringe Festival, and last year we were also nominated for a Canadian Comedy Award for Best Comedic Play. Horns fade out.
Uncalled For sprang forth, fully formed, from the forehead of Montreal — but now we have members in L.A. (Nic), Toronto (Anders) and Vancouver (Caitlin). In addition to our beloved hometown, we have performed in Ottawa, Kingston, Toronto, London, Winnipeg, Regina, Saskatoon, Edmonton, Vancouver, Victoria, Seattle, Portland, Rouyn-Noranda and the future.
We're playing with possibilities. We're looking at what-ifs. We're explorers. Spelunkers in the caves of your mind. And while we're down there, we plan on tickling whatever we find.
(weareuncalledfor.com)
Website
---
Produced by Uncalled For
Current Staff
---