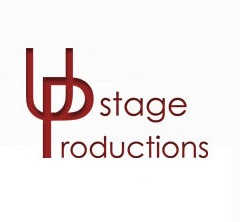 Upstage Productions
Upstage Productions is a three tier company in Toronto Canada, focusing on Event Planning/Marketing, Arts and Entertainment and Artistic Development.
EVENT PLANNING/MARKETING – We plan both private and public events! Upstage events have been showered by celebrity guests, such as Woody Harrelson, Ray Liotta, Fefe Dobson, Jarvis Church and The Philosopher Kings and Toronto's very own mayor, David Miller.
ARTS AND ENTERTAINMENT – Upstage has produced projects in intimate Toronto gems like St. Vladimir Theatre to world class venues such as Harbourfront Centre.
ARTISTIC DEVELOPMENT – Upstage Productions searches for top talent to run classes and private lessons. This guarantees an environment where students improve their skills while garnering vital industry contacts. Visit us often, as classes in Dance, Music, Acting, Mind Body & Spirit and so on spring up almost monthly.
At Upstage, we work hard in the shadows, so that you… steal the spotlight.
(upstageproductions.ca)
Website
http://www.upstageproductions.ca
---
Produced by Upstage Productions
---