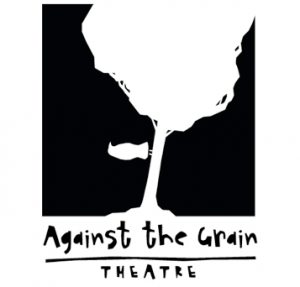 Against the Grain Theatre
Established
2010
Current staff listing: https://atgtheatre.com/about-us/ourteam/
Against the Grain Theatre is a band of rogue arts makers. At its core are a five-person collective comprising Joel Ivany, Christopher Mokrzewski, Nancy Hitzig, Caitlin Coull and Cecily Carver. The wider but closely-knit AtG community includes musicians, actors, dancers, visual artists, photographers, and arts professionals who come together to turn the classics sideways. AtG's inaugural season in 2010/2011 included three critically acclaimed concert presentations and a fully staged production of La Bohème. Last year's highlights include sold-out concert performances of The Seven Deadly Sins (and Holier Fare) and a four-run production of Britten's The Turn of the Screw.
AtG regulars have performed in very fine places – ornate halls and opera houses across this country, across the border and across the pond – and we love those audiences and that scene.  But what we also love, and what we're yearning for, is intimacy. Smallness and coziness and being able to see every face in an audience.
So what we're doing is our very best work, but in unconventional spaces and in unconventional ways. And you're invited to see how the experiment goes, friend.
(againsthegraintheatre.com)
Website
http://againstthegraintheatre.com
---
Produced by Against the Grain Theatre
| | |
| --- | --- |
| Kopernikus | April 4th, 2019 – April 13th, 2019 |
| A Little Too Cozy | May 12th, 2016 – May 21st, 2016 |
| Figaro's Wedding | May 29th, 2013 – June 2nd, 2013 |
| The Turn of the Screw | May 24th, 2012 – May 27th, 2012 |
| La Bohème | December 1st, 2011 – December 3rd, 2011 |
---