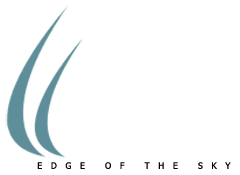 Edge of the Sky Theatre
The mandate of Edge of The Sky is to promote, encourage and nurture emerging Canadian artists and their work.
Together, the team has many successful ventures under their belt. Both Summerland and The Fence made the Best of Fringe Picks in 2015 and 2016 respectively. Music from Blood Ties was featured in a truncated parody version of the show in the massive hit series "Orphan Black".
The Wexford Gleeks have also taken the city by storm with appearances for TIFF, numerous CBC broadcasts, making intergalactic music with Chris Hadfield and most recently heralding the entrance of wrestler Bobby Roode at WWE's NXT Takeover at the Air Canada Centre.
Edge of the Sky Theatre fully embraces the ever-changing and wonderfully diverse culture of Toronto. (edgeofsky.ca)
Website
---
Produced by Edge of the Sky Theatre
| | |
| --- | --- |
| Bubble Babz: Songs from the Tub | July 7th, 2022 – July 17th, 2022 |
| Be Kind, Rewind | July 3rd, 2019 – July 14th, 2019 |
| One Small Step | July 4th, 2018 – July 15th, 2018 |
| True North Mixtape | July 6th, 2017 – July 16th, 2017 |
| Blood Ties | January 4th, 2017 – January 15th, 2017 |
| The Fence | June 29th, 2016 – July 9th, 2016 |
---