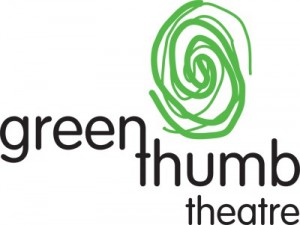 Green Thumb Theatre
Established
1975
Artistic Director: Patrick McDonald
General Manager: Nadine Carew
Green Thumb Theatre was founded in 1975 to develop original Canadian plays for young audiences. Since that time, Green Thumb has emerged as one of Canada's leading theatre companies for young people, producing excellent material for audiences and artists, and contributing to the growing body of work evolving in this field. Green Thumb demonstrates a new excitement and potential for children's theatre.
After more than 30 years, Green Thumb Theatre is still at the forefront of the Theatre in Education movement, using the emotional impact of live performance to educate and empower young people. We challenge our audience to re-examine their beliefs and prejudices and to define their feelings and aspirations.
Green Thumb believes that young Canadians face the same scope of issues, problems, concerns and interests that adults do; however, many young people are disempowered from effectively confronting difficult or complex situations, a result of societal, systemic or cultural beliefs and discriminations. As Canadian society diversifies it is more important than ever that people respect each other and each other's differences.
Mission Statement
Green Thumb Theatre creates and produces plays that explore social issues relevant to the lives of children, youth and young adults. We provide theatre that celebrates the language and stories of today's generation and culture to stimulate empathy, debate and critical thinking.
(greenthumb.bc.ca)
Website
---
Produced by Green Thumb Theatre
| | |
| --- | --- |
| The Code | November 27th, 2018 – December 14th, 2018 |
| Moss Park | October 30th, 2013 – November 16th, 2013 |
| Cranked | April 22nd, 2008 – May 3rd, 2008 |
Board of Directors
---