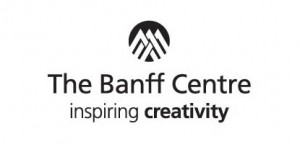 The Banff Centre for the Arts
President: Jeff Melanson
New art and ideas are born at The Banff Centre every day.
We support ground-breaking artists.
We inspire visionary leaders.
We convene trailblazing researchers.
The Banff Centre is the largest arts and creativity incubator on the planet. Our mission is inspiring creativity. Over 8,000* artists, leaders, and researchers from across Canada and around the world participate in programs at The Banff Centre every year. Through its multidisciplinary programming, The Banff Centre provides them with the support they need to create, to develop solutions, and to make the impossible possible.
Made in Banff. Shared with the World.
The Banff Centre adds to Canada's and the world's cultural repertoire by commissioning, supporting, and producing new creative works. We develop multidimensional artists for the international stage in an artistically rich learning environment. Our leadership programs equip people who want to change the world with the skills to do so. Moving forward, the Centre will disseminate the art and ideas developed in Banff using new initiatives in digital, web, radio, and broadcast media.
(banffcentre.ca)
Website
---
Produced by The Banff Centre for the Arts
Current Staff
---