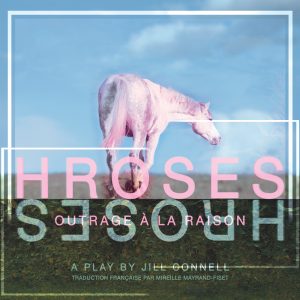 Hroses (2017)
Produced by
Playwright: Jill Connell
Director: Jill Connell
Venue
Run
February 22nd, 2017 – March 4th, 2017
Synopsis
The sugar mines extend under the paper farm, owned by two rival families.
LILY (the pale granddaughter of a paper matriarch)
vs.
ELLERY (né sous terre pendant une éclipse solaire)
They meet in the no man's land between their properties where they discover a horse.
This is their execution : one hundred years in a single moment.
(itcouldstillhappen.com)
HROSES is a battle for love that defies all reason. (it
---
Cast
Creative Team
Production
---