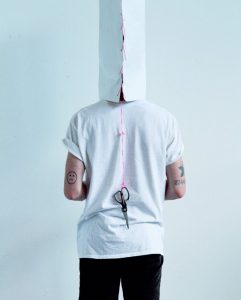 These Violent Delights (2017)
Produced by
Presented by
The SummerWorks Performance Festival
Director: Cole Lewis
Devised By: Patrick Blenkarn, Jessica Del Fierro, Dominique Hat, Cole Lewis, Brittany MArtyshuk, Evan Medd, Pascal Reiners, Nicola Rough, Mischa Shadloo, Emilyn Sim, Eddy Van Wyk, Montserrat Videla, Logan Williams, Matt Winter, Johnny Wu, and Jordan Zanni.
Venue
Run
August 5th, 2017 – August 12th, 2017
Synopsis
Everyone is annihilating each other. Or dying of a plague. The patriarchy thinks it can set things straight by building a monument made of gold.
Inspired by a scene from Romeo & Juliet that no one seems to remember, these violent delights asks: Why do we think a memorial can represent history and loss? How can a specific monument enfold larger issues of cultural memory and capital? And what, if anything, is sacred? (summerworks.ca)
---
Cast
Creative Team
---