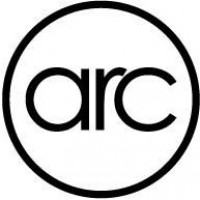 ARC
Established
1998
Artistic Producer: Christopher Stanton
General Manager: Laura Paduch
(formerly Actors Repertory Company)
MISSION:
We are a diverse company of resident theatre artists dedicated to three central pursuits:
1) We present contemporary international works that have rarely – if ever – been staged in Canada.
2) We take a rigourous, energetic, and innovative approach to re-imagining world theatre classics.
3) We mine international literature to devise original theatrical work.
VISION:
When the founding members of ARC created the company in 1998, they started with a simple idea: an artist-run theatre company that would bring the very best of the international stage to Toronto. Company members would lead every project right through to production – from curation to design to performance. Since then, we have produced an eclectic and acclaimed collection of shows garnering fourteen Dora Mavor Moore nominations and two awards.
ARC is making world theatre in a world city. Toronto is one of the most diverse cities on earth, and we are so fortunate to be creating performance right here – at the intersection of so many stories, histories, and voices. This is a city of collision and confluence. In many ways, the world is right here.
We are committed to making theatre that illuminates universal human themes through a thorough and thoughtful exploration of specific international works. In so doing, we seek to reflect and to engage with the unique diversity of our audience.
We are guided and inspired by the great theatrical tradition of developing and maintaining a stable resident company. We are committed to the ongoing development of our Resident Artists – both as individuals and as members of an interdependent company of theatre makers. Together we learn, we grow, we dream, we flail, we build, we shock, we amaze, and we create things far greater than any one of us could have conceived of alone.
The ARC Resident Company boasts a diverse and multi-disciplined group of theatre makers — performers, designers, directors, visual artists, musicians, composers, writers, curators, producers, and stage management.
By partnering with other theatre companies, community organizers, non-government organizations, and other non-artists, we endeavour to use the work we make as a means of creating dialogue, of making space for underprivileged voices, of fostering understanding and awareness, and of building bridges.
As we move forward, we strive to tell stories that reflect and engage with our audiences. We strive to actively facilitate a socially conscious dialogue with the community around us based on the work we make. We strive to forge and foster new creative partnerships with artists across Canada, and around the world. And we strive to create work that is innovative, rigourous, energizing, and bold.


(arcstage.wordpress.com)
Website
---
Produced by ARC
| | |
| --- | --- |
| Martyr | January 13th, 2023 – January 29th, 2023 |
| Gloria | March 1st, 2022 – March 20th, 2022 |
| Oil | February 29th, 2020 – March 15th, 2020 |
| KISS | March 28th, 2017 – April 16th, 2017 |
| Pomona | November 1st, 2016 – November 19th, 2016 |
| Moment | November 4th, 2014 – November 22nd, 2014 |
| Bea | May 8th, 2013 – May 26th, 2013 |
| Out At Sea | August 5th, 2011 – August 14th, 2011 |
| The City | March 19th, 2010 – April 3rd, 2010 |
| 36 Views | April 20th, 2007 – May 5th, 2007 |
Current Staff
Board of Directors
---