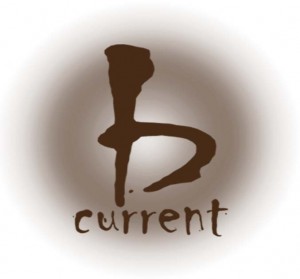 b current
Established
1990
Artistic Director: Jajube Mandiela
Artistic Director: Ngozi Paul
We develop new works by diverse artists primarily rooted in the cultural, social, and political experiences of the Canadian and international Black Diaspora. In order to effectively do this we have dramaturgy & workshop sessions, public readings, and workshop performances.
We produce out of the box performance pieces and ideas in addition to our main stage theatre productions. Since inception we've mounted over a dozen main stage plays, as well as 70+ other public performances.
Since 2002 we annually present the rock.paper.sistahz festival each spring, with a huge team of artists, staff, and volunteers, showcasing a multi-disciplinary array of new and developing works. Submissions for our 2014 festival are due November 12 2013.
We launch new opportunities for professional artists like the firstafteRock play series. Our inaugural series in March 2013 featured two workshop productions with independent co-producing companies and a public reading of a work in development by that season's Playwright in Residence.
We cultivate both emerging and seasoned artists in career and community arts through experiential/hands-on development work in the rAiz'n the sun Training Programs and artist residencies. We've trained and developed newer theatrical voices at a rate of 10-20 artists each season.
(bcurrent2013.wordpress.com)
Website
http://bcurrent2013.wordpress.com
---
Produced by b current
| | |
| --- | --- |
| Body So Fluorescent | April 13th, 2023 – April 23rd, 2023 |
| Okay You Can Stop Now | February 4th, 2023 – February 11th, 2023 |
| X and Da Spirit | February 4th, 2023 – February 11th, 2023 |
| Our Fathers, Sons, Lovers and Little Brothers | April 11th, 2019 – April 18th, 2019 |
| Take d Milk, Nah? | April 10th, 2018 – April 28th, 2018 |
| trace | November 11th, 2017 – December 5th, 2017 |
| Obeah Opera | August 4th, 2015 – August 8th, 2015 |
| Brotherhood: The Hip Hopera | October 10th, 2014 – October 25th, 2014 |
| The Femme Playlist | October 10th, 2014 – October 25th, 2014 |
| Obeah Opera | February 16th, 2012 – March 4th, 2012 |
| I Marcus Garvey | March 11th, 2011 – March 27th, 2011 |
| Radiance | October 12th, 2010 – October 15th, 2010 |
| All of Him | August 6th, 2010 – August 15th, 2010 |
| The Centre | August 6th, 2009 – August 15th, 2009 |
| Wise.Woman | February 20th, 2009 – March 8th, 2009 |
| Fallen Angel and the Devil Concubine | May 24th, 2006 – June 4th, 2006 |
Presented by b current
Current Staff
---