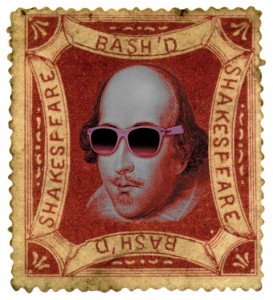 Shakespeare BASH'd
Artistic Director: James Wallis
A "Bash" is a crushing blow. It can be aggressive and done with passion. It can be about making an attempt, going at it all your own. It can also be a wild night.
Shakespeare BASH'd is a young actor initiative that seeks to take ownership of their own creativity by producing Shakespeare's plays in the city of Toronto for a wide range of theatre audiences and a wide array of different settings and environments or performance spaces.
Their mission is to present Shakespeare's plays as they were written: with simple staging, clear and specific language with an emphasis on the words and characters telling the story.
Shakespeare BASH'd seeks to synthesize the traditional with the modern, to look at the plays from a place of curiosity, fun, excitement, truth, professionalism, and love.
(shakespearebashd.com)
Website
http://www.shakespearebashd.com
---
Produced by Shakespeare BASH'd
| | |
| --- | --- |
| The Tragedy of King Lear | February 16th, 2023 – February 26th, 2023 |
| A Midsummer Night's Dream | November 12th, 2019 – November 17th, 2019 |
| As You Like It | April 23rd, 2019 – April 28th, 2019 |
| Othello | February 5th, 2019 – February 10th, 2019 |
| Measure for Measure | May 1st, 2018 – May 6th, 2018 |
| Richard III | February 6th, 2018 – February 11th, 2018 |
| The Comedy of Errors | July 1st, 2016 – July 10th, 2016 |
| Hamlet | February 2nd, 2016 – February 7th, 2016 |
| King John | November 17th, 2015 – November 21st, 2015 |
| The Merry Wives of Windsor | July 2nd, 2015 – July 12th, 2015 |
| The Taming of the Shrew | April 9th, 2015 – April 12th, 2015 |
| Macbeth | November 18th, 2014 – November 23rd, 2014 |
| Love's Labour's Lost | July 3rd, 2014 – July 13th, 2014 |
| Romeo & Juliet | November 19th, 2013 – November 23rd, 2013 |
| Much Ado About Nothing | July 4th, 2013 – July 14th, 2013 |
| The Taming of the Shrew | July 5th, 2012 – July 15th, 2012 |
Current Staff
---