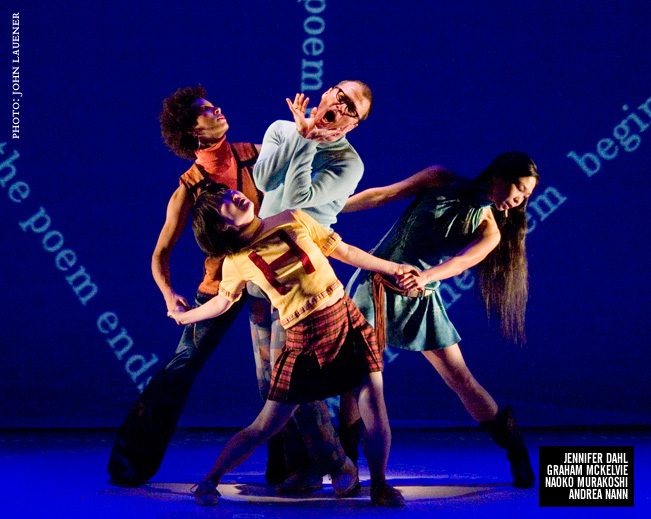 The Four Horsemen Project (2014)
Produced by
Crooked Figure Dances and Global Mechanic and Volcano Theatre
Presented by
Creators: Kate Alton and Ross Manson
Based on the poetry of Rafael Barreto-Rivera, Paul Dutton, Steve McCaffery, and bpNichol.
Venue
Run
November 6th, 2014 – November 22nd, 2014
Synopsis
The Four Horsemen Project is a multi-disciplinary extravaganza conceived and co-directed by Toronto's dance-theatre dynamic duo, Ross Manson and Kate Alton, in collaboration with Vancouver animation studio Global Mechanic. Live, on-stage, swirling animation and sonic hi-jinx make the poetry of Canada's 1970s avant-garde scene leap off the page and onto the stage.
The show is based on the work of Toronto's original Four Horsemen: Rafael Barreto-Rivera, Paul Dutton, Steve McCaffery and bpNichol. (volcano.ca)
---
Cast
Creative Team
Production
---