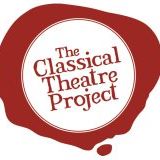 Classical Theatre Project
Established
2001
Co-Founder: David Galpern
Co-Founder: Charles Roy
Artistic Director: Charles Roy
The Classical Theatre Project's unique approach to entertainment and education sets us apart from other theatre companies.We are Canada's only classical repertory company dedicated to performing for student audiences. Our success connecting with young audiences proves that Shakespeare can be fun, accessible, and most importantly, inspiring. Our shows range from traditional Elizabethan productions to innovative adaptations of the classics, all while remaining faithful to the script.
Through our kinetic, accessible productions and educational workshops, we get students talking. It's not just about helping students understand the plays: it's about engaging, challenging, and helping them understand themselves. Think of us as your colleagues in teaching Shakespeare.
By combining our shows with any one of our interactive programs we can help inspire and engage your students through active participation.
(classicaltheatreproject.ca)
Website
http://classicaltheatreproject.ca
---
Produced by Classical Theatre Project
| | |
| --- | --- |
| Hamlet | November 18th, 2014 – November 28th, 2014 |
| Macbeth | November 5th, 2014 – December 1st, 2014 |
| Twelfth Night | October 1st, 2013 – October 3rd, 2013 |
| Cats | June 11th, 2013 – September 22nd, 2013 |
| Macbeth | May 7th, 2008 – May 27th, 2008 |
Current Staff
---