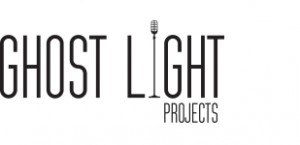 Ghost Light Projects
Founder: Randie Parliament
Ghost Light Projects is a registered not-for-profit society and proud members of The Vancouver Alliance for Arts & Culture, Vancouver Professional Theatre Alliance and The Jessie Richardson Awards Society.
Founded in 2009 by Randie Parliament, the company has produced 16 productions in its first four years. With a focus on shows which are rarely seen and a growing focus on new work, Ghost Light Projects is committed to creating and developing work which is artist driven.
Ghost Light Projects operates solely on the support of ticket buyers… so come see a show!
Visit this site often for the most up-to-date details and to buy tickets!
Ghost Light Projects is committed to giving back to the local community. For the last two years, the company has been a team sponsor of Out for Kicks, Vancouver's GLBTQ-friendly soccer club.
(ghostlightprojects.com)
Website
http://www.ghostlightprojects.com
---
Produced by Ghost Light Projects
Current Staff
---