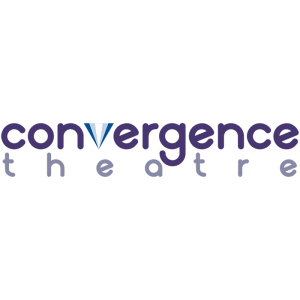 Convergence Theatre
Established
2006
Co-Artistic Director: Julie Tepperman
Co-Artistic Director: Aaron Willis
Convergence Theatre is one of Canada's leading site-specific, immersive, award-winning independent theatre companies, based in Toronto.
Since 2006, co-Artistic Leaders Julie Tepperman & Aaron Willis have collaborated with over 100 theatre artists, to create intimate and immersive theatrical experiences. What began as a "bring-your-own-venue" application to the Toronto Fringe to create a series of short plays in cars (AutoShow, conceived in collaboration with Rebecca Benson & Alan Dilworth) very quickly turned into something much bigger.
Since then, Convergence productions have taken place in a myriad of locations: a hotel, a synagogue, a park, a church, a restaurant/café, a garage, a residential backyard, an executive office suite, a spiritual centre, an art gallery, and Union Station.
(convergencetheatre.com)
Website
http://www.convergencetheatre.com/
---
Produced by Convergence Theatre
| | |
| --- | --- |
| Athabasca | January 9th, 2019 – January 20th, 2019 |
| The Unending | October 13th, 2016 – October 23rd, 2016 |
| The Unending | June 29th, 2016 – July 10th, 2016 |
| Passion Play | June 10th, 2013 – June 30th, 2013 |
| YICHUD (Seclusion) | May 21st, 2011 – May 29th, 2011 |
| YICHUD (Seclusion) | February 10th, 2010 – February 27th, 2010 |
| Yichud / Seclusion | January 8th, 2009 – January 18th, 2009 |
| The Gladstone Variations | July 14th, 2008 – August 3rd, 2008 |
| The Gladstone Variations | July 4th, 2007 – July 15th, 2007 |
| Autoshow | July 6th, 2006 – July 16th, 2006 |
Current Staff
---