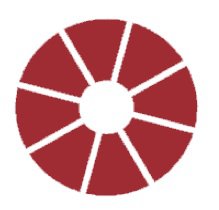 The Red Light District
Artistic Director: Ted Witzel
Artistic Director: Catherine Dunn
the red light district is an independent toronto-based theatrical conspiracy that propagates contemporary reworkings of (mostly) classical texts. since our inception in 2006, we have been producing work in toronto's streets, bars, hotels, art galleries, parks, sex clubs, and even theatres, making theatre for people who don't like theatre.
we aim to create works that ask difficult questions without offering reductive answers and that exploit the medium of live performance to the fullest, breaking down traditional notions of what theatre should be, asking instead what theatre could be.
marked by stylish design and athletic performance, the red light district's productions explode at the point intersection of the private with the public; the point at which the political becomes personal.
—and we do this in theatre because theatre isn't serious, and therefore is the best place to ask serious questions.
(theredlightdistrict.ca)
Website
---
Produced by The Red Light District
| | |
| --- | --- |
| The Ex-Boyfriend Yard Sale | February 5th, 2019 – February 10th, 2019 |
| LULU v.7 // aspects of a femme fatale | May 1st, 2018 – May 20th, 2018 |
| the marquise of O- | August 6th, 2015 – August 16th, 2015 |
| The Resistible Rise of Arturo Ui | November 21st, 2013 – December 7th, 2013 |
| Purgatory in Ingleton | August 8th, 2013 – August 18th, 2013 |
| Suddenly Last Summer | May 1st, 2012 – May 6th, 2012 |
| The Witch of Edmonton | August 5th, 2010 – August 14th, 2010 |
| The Misanthrope | April 1st, 2009 – April 26th, 2009 |
Presented by The Red Light District
Current Staff
---