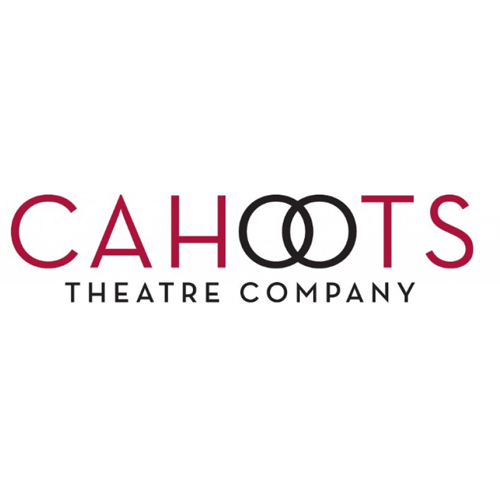 Cahoots Theatre Company
Artistic Director: Marjorie Chan
General Manager: Kat Horzempa
Cahoots Theatre Company is dedicated to the creation, development and production of new works that investigate the complexities of Canada's cultural diversity, and examine the intersections of these cultures. Diversity is more than race, nation of origin and ethnicity. It also encompasses gender, sexuality, ability, language and class.
Our work questions, challenges and transforms our notions of contemporary Canadian life, and explores our evolving connection to the world around us. It encourages us to consider and honour our history, while stepping boldly into the future.
We believe in artistic creation of the highest calibre, with a theatrical vision that is powerful, innovative and globally relevant.
We produce theatre that matters… and we do it in full colour.
(cahoots.ca)
Website
---
Produced by Cahoots Theatre Company
| | |
| --- | --- |
| Between a Wok and a Hot Pot | January 28th, 2023 – February 12th, 2023 |
| our place | November 18th, 2022 – December 3rd, 2022 |
| Good Morning Viet Mom | February 16th, 2019 – March 3rd, 2019 |
| I Call Myself Princess | September 9th, 2018 – September 30th, 2018 |
| Good Morning, Viet Mom | January 4th, 2018 – January 14th, 2018 |
| The Other Side of the Game | October 14th, 2017 – November 5th, 2017 |
| John & Waleed | February 16th, 2017 – March 5th, 2017 |
| Enchanted Loom | November 10th, 2016 – November 27th, 2016 |
| Ultrasound | April 28th, 2016 – May 15th, 2016 |
| They Say He Fell | October 2nd, 2015 – October 18th, 2015 |
| John & Waleed | February 27th, 2015 – February 28th, 2015 |
| The Wanderers | March 1st, 2014 – March 23rd, 2014 |
| Sister Mary's a Dyke?! | May 28th, 2013 – June 16th, 2013 |
| Sia | March 24th, 2012 – April 15th, 2012 |
| Paper SERIES | March 21st, 2011 – April 9th, 2011 |
| A Taste of Empire | June 29th, 2010 – July 24th, 2010 |
| Fear of Flight | May 13th, 2009 – May 24th, 2015 |
| The Madness of the Square | April 16th, 2009 – May 3rd, 2009 |
| A Nanking Winter | February 23rd, 2008 – March 16th, 2008 |
| The Sheep and The Whale | February 13th, 2007 – March 11th, 2007 |
| The Five Vengeances | November 24th, 2006 – December 2nd, 2006 |
| Bombay Black | January 4th, 2006 – January 22nd, 2006 |
Developed by Cahoots Theatre Company
Presented by Cahoots Theatre Company
Current Staff
---