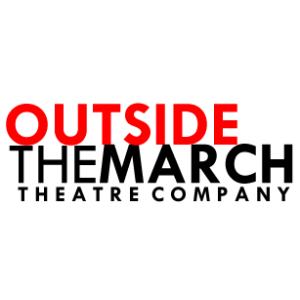 Outside the March Theatre Company
Co-Artistic Director: Mitchell Cushman
Co-Artistic Director: Simon Bloom
---
Outside the March was founded in 2009 by Co-Artistic Directors Mitchell Cushman and Simon Bloom, along with core Associate Artists Amy Keating, Sebastien Heins and Katherine Cullen.
We are dedicated to making theatre an Event, by creating work that is:
1)

IMMERSIVE

: We offer full theatrical experiences—personal and immediate encounters that endure.
2)

SITE-ENGAGING

: We transform found spaces into playgrounds of performance, as well as unearthing new possibilities within traditional theatres.
3)

NEW

: We introduce local and international voices to our audiences—compelling stories that grapple with our here and now.
4)

WIDE-REACHING

: We are looking to captivate a wide range of individuals, especially audiences who might not normally find themselves in the theatre.
5) COMMUNAL: We forge resonant collaborations between artists of all levels of experience and across disciplines, as well as meaningful partnerships within our community.
Since 2009, we've invited our audiences to play with us in kindergarten classrooms, parade with Queen Elizabeth along the Danforth, tinker in garages, congregate in churches, venture out on a 911 paramedic call, and to join us up onstage at the Royal Alexandra Theatre.
Outside the March is proud to be a Company in Residency at Theatre Passe Muraille.
(outsidethemarch.ca)
Website
---
Produced by Outside the March Theatre Company
| | |
| --- | --- |
| Trojan Girls & The Outhouse of Atreus | August 3rd, 2022 – August 28th, 2022 |
| The Flick | October 6th, 2019 – November 2nd, 2019 |
| The Ex-Boyfriend Yard Sale | February 5th, 2019 – February 10th, 2019 |
| Dr. Silver: A Celebration of Life | September 13th, 2018 – October 14th, 2018 |
| Jerusalem | February 13th, 2018 – March 17th, 2018 |
| TomorrowLove™ | November 19th, 2016 – December 18th, 2016 |
| That Syncing Feeling | August 6th, 2015 – August 16th, 2015 |
| Mr. Burns, a Post-Electric Play | May 9th, 2015 – June 7th, 2015 |
| Vitals | April 29th, 2014 – May 25th, 2014 |
| Murderers Confess at Christmas Time | August 8th, 2013 – August 17th, 2013 |
| Passion Play | June 10th, 2013 – June 30th, 2013 |
| Terminus | November 21st, 2012 – December 9th, 2012 |
| Terminus | August 11th, 2012 – August 19th, 2012 |
| Mr. Marmalade | July 16th, 2012 – July 28th, 2013 |
| Mr. Marmalade | August 4th, 2011 – August 13th, 2011 |
Presented by Outside the March Theatre Company
Current Staff
---