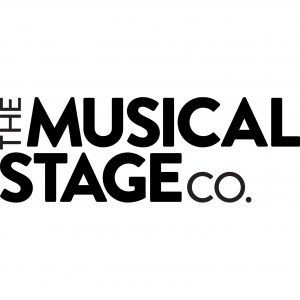 The Musical Stage Company
Artistic Director: Mitchell Marcus
(Formerly Acting Up Stage)
The Musical Stage Company is Canada's largest not-for-profit, professional theatre company dedicated to musical theatre. We create transformative experiences through musical storytelling locally, nationally and internationally by:
Connecting audiences to stories that matter
We produce thought-provoking and contemporary theatre, using the universal language of music to engage audiences emotionally, build empathy and spark dialogue.
Connecting Canadian stories to the world
We premiere new musicals by Canadian writers and produce them across Canada and beyond.
Connecting young people to their voices
We build self-confidence in young people and help them reach their potential through musical theatre training, ensuring affordability is not a barrier to participation.
Connecting diverse voices to each other
We showcase diverse voices and pursue innovative partnerships to bring people together through story and song.
(musicalstagecompany.com)
Website
http://musicalstagecompany.com/
---
Produced by The Musical Stage Company
| | |
| --- | --- |
| Take the Moment | June 23rd, 2022 – June 25th, 2022 |
| Dixon Road | June 3rd, 2022 – June 19th, 2022 |
| Caroline, or Change | January 30th, 2020 – February 16th, 2020 |
| Dr. Silver: A Celebration of Life | September 13th, 2018 – October 14th, 2018 |
| Fun Home | April 13th, 2018 – May 20th, 2018 |
| Life After | September 23rd, 2017 – October 29th, 2017 |
| Onegin | May 13th, 2017 – June 4th, 2017 |
| Passing Strange | January 24th, 2017 – February 5th, 2017 |
| Reframed | April 12th, 2016 – April 17th, 2016 |
| Grey Gardens | February 19th, 2016 – March 6th, 2016 |
| The Wild Party | February 20th, 2015 – March 8th, 2015 |
| Elegies: A Song Cycle | March 21st, 2014 – April 13th, 2014 |
| Once on this Island | January 21st, 2014 – February 9th, 2014 |
| Falsettos | April 23rd, 2013 – May 12th, 2013 |
| Do You Want What I Have Got? A Craigslist Cantata | February 7th, 2013 – March 3rd, 2013 |
| Caroline, or Change | January 21st, 2012 – February 12th, 2012 |
| Both Sides Now | May 1st, 2011 |
| Parade | December 30th, 2010 – January 22nd, 2011 |
| The Light in the Piazza | January 30th, 2010 – February 21st, 2014 |
| A New Brain | February 12th, 2009 – March 1st, 2009 |
Presented by The Musical Stage Company
Current Staff
Board of Directors
---