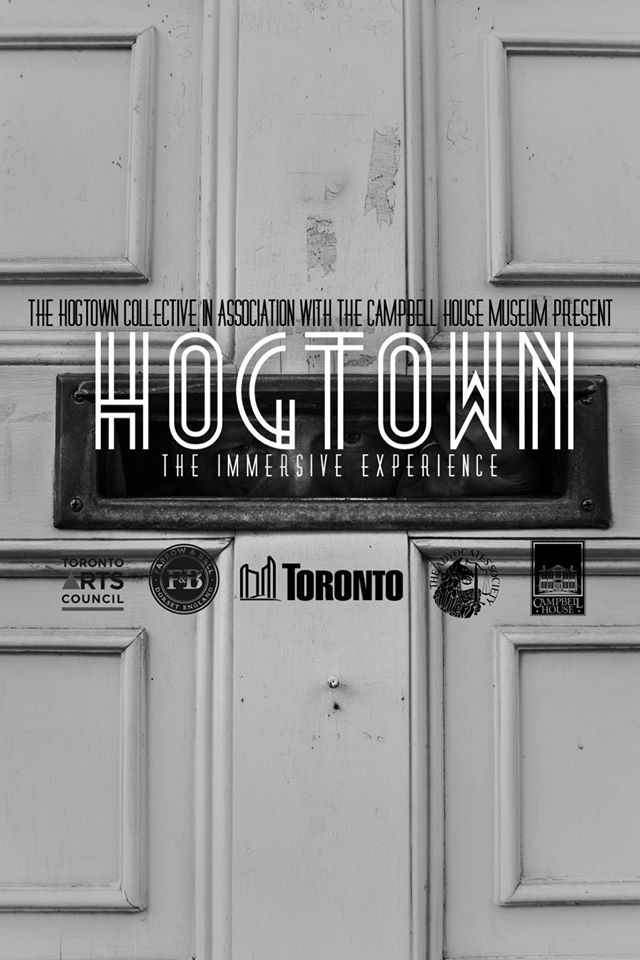 Hogtown: The Immersive Experience (2016)
Produced by
Presented by
Director: Sam Rosenthal
Playwrights: Sam Rosenthal and Drew Carnwath
Venue
Previews
January 26, 2016
Run
January 27th, 2016 – January 31st, 2016
Synopsis
It's the night before a big Toronto election (in fact, as the night before Election Day, it's also New Years' Eve). Not exactly the place you'd expect to find the two frontrunners… and yet on this night both incumbent Thomas Foster and chief rival, Councilman Sam McBride will make an appearance. But they're not here JUST to squeeze votes out of the clubs' patrons. There's something else going on, for both of them. 
Foster is here to meet with Union boss, Bob Delacourt – he's the one with the real power in this town. Delacourt has the power to sway the election, one way or the other, as his members will vote the way Delacourt directs them. In return, Delacourt demands that his drivers get a minimum wage raise – a tough order for the notoriously penny pinching mayor. Foster also knows that, currently, Delacourt and his membership are backing McBride in this race. Foster is here to make a deal… whatever it takes, including a threat to Delacourt (contained in a manila envelope).
​
Tonight there's rumour of a surprise visitor: Frank Vitalli himself, looking to forge a new market in Toronto. Even though he's famous for saying "I don't even know what street Toronto is on."
Incorporating drama, music and dance, HOGTOWN aims to create a completely immersive environment where the audience has the power to create their own adventure and discover the dark secrets of our city's past.
---
Cast
Creative Team
Music
Production
Staff
---