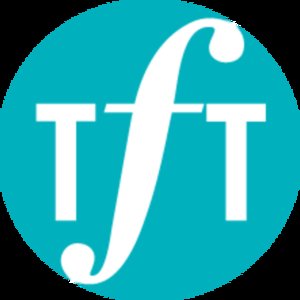 Théâtre Français de Toronto
Established
1967
Artistic Director: Joël Beddows
General Manager: Ghislain Caron
"Théâtre français de Toronto (TfT) is a professional French-language theatre presenting repertoire as well as new work. While appealing to all lovers of French-language theatre, it contributes to the cultural and educational development of Toronto's francophone community."
From comedy to tragedy, from new creations to the greats of the classical and modern repertoire, the reservoir of theatrical works in French from which TfT draws the pieces it presents is vast. An eclectic company, TfT produces and presents theatrical productions from both here and away. Original works occupy an important place in the company's artistic process: they are a source of collaboration, discovery and reflection. TfT's artistic choices are driven by the need to tell, surprise and move French theatre enthusiasts, be they children, adolescents or adults.
Since its creation, the company has produced or presented over 300 productions in Toronto and across Canada.
Plays are presented in French. With Surtitles in English (check for date).
(Théâtre Français de Toronto)
Website
---
Produced by Théâtre Français de Toronto
| | |
| --- | --- |
| Lesson in Forgetting | February 5th, 2020 – February 9th, 2020 |
| Les Zinspiré.e.s: Infinitely Awake | December 4th, 2019 – December 12th, 2019 |
| The Bald Soprano | October 23rd, 2019 – November 3rd, 2019 |
| Les Zinspires: The Age of Reason | November 30th, 2018 – December 5th, 2018 |
| The Second Surprise of Love | October 17th, 2018 – October 28th, 2018 |
| Le Menteur | April 11th, 2018 – April 22nd, 2018 |
| Countries Shaped Like Stars | March 2nd, 2018 |
| The Telling of Tel | January 24th, 2018 – January 28th, 2018 |
| Les Zinspirés: Six Degrees of Separation | December 1st, 2017 – December 9th, 2017 |
| Where Trees Take Root in Water | October 26th, 2017 – October 28th, 2017 |
| Dom Juan | May 10th, 2017 – May 28th, 2017 |
| Five Faces for Evelyn Frost | February 14th, 2017 – March 5th, 2017 |
| Les Zinspirés: Cinq sur Cinq | November 17th, 2016 – November 26th, 2016 |
| The (Post) Mistress | October 12th, 2016 – November 6th, 2016 |
| Le Placard | May 11th, 2016 – May 29th, 2016 |
| Espoir/Espwa | February 24th, 2016 – March 6th, 2016 |
| Un Neurinome Sur Une Balançoire | December 2nd, 2015 – December 6th, 2015 |
| Les Zinspirés: Puissance Quatre | November 20th, 2015 – November 28th, 2015 |
| Le Malade Imaginaire | May 6th, 2015 – May 24th, 2015 |
| Les Zinspirés 3D | October 24th, 2014 – November 1st, 2014 |
| Le Passé Antérieur | September 24th, 2014 – October 5th, 2014 |
| Les Précieuses Ridicules | April 23rd, 2014 – May 10th, 2014 |
| Les Zinspirés 2.0 | November 20th, 2013 – November 22nd, 2013 |
| Le Fa Le Do | October 23rd, 2013 – November 2nd, 2013 |
| Albertine En Cinq Temps | April 17th, 2013 – April 28th, 2013 |
| Les Zinspirés | February 13th, 2013 |
| Les Fourberies De Scapin | October 24th, 2012 – November 10th, 2012 |
| L'Emmerdeur (The Pain in the Ass) | April 18th, 2012 – May 5th, 2012 |
| Zone | February 1st, 2012 – February 12th, 2012 |
| Une Maison face au Nord (A North Facing House) | November 24th, 2011 – November 27th, 2011 |
| School for Wives | April 6th, 2011 – April 23rd, 2011 |
| À Toi, pour Toujours, ta Marie-Lou | February 2nd, 2011 – February 19th, 2011 |
| Les Fridolinades | October 27th, 2010 – November 7th, 2010 |
| Fragments de Mensonges Inutiles (Fragments of Useless Lies) | April 28th, 2010 – May 15th, 2010 |
| Les Médecins de Molière | February 3rd, 2010 – February 20th, 2010 |
| Les Noirs Sont Heureux / Rendez-Vous Lakay / Le Domestique | December 2nd, 2009 – December 12th, 2009 |
| Le Dîner de Cons (The Dinner Game) | April 22nd, 2009 – May 9th, 2009 |
| Une Maison face au Nord (A North Facing House) | February 25th, 2009 – March 8th, 2009 |
| On Ne Badine Pas Avec L'Amour | October 22nd, 2008 – November 8th, 2008 |
Presented by Théâtre Français de Toronto
---