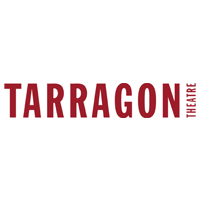 Tarragon Theatre
Artistic Director: Mike Payette
Managing Director: Andrea Vagianos
Tarragon Theatre's mission is to create, develop and produce new plays and to provide the conditions for new work to thrive. To that end, the theatre engages the best theatre artists and craftspeople to interpret new work; presents each new work with high quality production values; provides an administrative structure to support new work; develops marketing strategies to promote new work; and continually generates an audience for new work.
As a complement to the new work created here, Tarragon presents new plays from all parts of the country, revives significant Canadian plays and produces international work, contemporary and classical. Long-term dramaturgy, tailored to the play and playwright, is a priority at Tarragon. Programs for play development are various and flexible ranging from Resident Playwrights to Playwrights Unit to WorkSpace.
Of great importance is the training of artists, administrators and production personnel from students to professionals in the creation, development, interpretation and production of new work. Education and outreach activities — to artists, to young people, to educators, and to our general audience — are designed to foster an understanding and appreciation of the process of creating new plays. Tarragon's venue is used extensively to support the creation and development of new works by other theatre artists, through space made available for rehearsals, workshops, and productions.
(tarragontheatre.com)
Website
Venues
Tarragon Theatre – Mainspace
Tarragon Theatre – Extra Space

---
Produced by Tarragon Theatre
| | |
| --- | --- |
| Paint Me This House of Love | April 11th, 2023 – May 11th, 2023 |
| The Hooves Belonged to the Deer | March 28th, 2023 – April 23rd, 2023 |
| Behind the Moon | February 21st, 2023 – March 19th, 2023 |
| Redbone Coonhound | February 7th, 2023 – March 5th, 2023 |
| Post-Democracy | November 8th, 2022 – December 4th, 2022 |
| My Sister's Rage | October 11th, 2022 – November 6th, 2022 |
| Cockroach 曱甴 | September 13th, 2022 – October 14th, 2022 |
| Three Women of Swatow | April 19th, 2022 – May 20th, 2022 |
| Orphan Song | March 27th, 2022 – April 24th, 2022 |
| Light | March 8th, 2022 – March 13th, 2022 |
| Our Fathers, Sons, Lovers and Little Brothers | March 8th, 2022 – April 10th, 2022 |
| This Was the World | January 28th, 2020 – March 1st, 2020 |
| Sexual Misconduct of the Middle Classes | December 31st, 2019 – February 9th, 2020 |
| Buffoon | November 12th, 2019 – December 15th, 2019 |
| Copy That | November 6th, 2019 – December 8th, 2019 |
| The Jungle | October 1st, 2019 – November 3rd, 2019 |
| Yaga | September 17th, 2019 – October 27th, 2019 |
| Guarded Girls | March 26th, 2019 – May 5th, 2019 |
| New Magic Valley Fun Town | February 20th, 2019 – March 31st, 2019 |
| Cottagers and Indians | February 5th, 2019 – February 24th, 2019 |
| The Message | November 7th, 2018 – December 16th, 2018 |
| Theory | October 16th, 2018 – November 25th, 2018 |
| Harlem Duet | September 18th, 2018 – October 28th, 2018 |
| Girls Like That | April 17th, 2018 – May 27th, 2018 |
| Bunny | February 21st, 2018 – April 1st, 2018 |
| Cottagers and Indians | February 13th, 2018 – March 25th, 2018 |
| Mustard | January 3rd, 2018 – January 28th, 2018 |
| Hamlet | January 2nd, 2018 – February 11th, 2018 |
| Marine Life | November 8th, 2017 – December 17th, 2017 |
| Undercover | September 19th, 2017 – October 29th, 2017 |
| Midsummer (a play with songs) | April 18th, 2017 – May 28th, 2017 |
| The Millennial Malcontent | February 28th, 2017 – April 9th, 2017 |
| Peace River Country | February 7th, 2017 – March 19th, 2017 |
| Infinity | January 4th, 2017 – January 29th, 2017 |
| Sequence | January 3rd, 2017 – February 12th, 2017 |
| The Realistic Joneses | November 9th, 2016 – December 18th, 2016 |
| The Circle | October 18th, 2016 – November 27th, 2016 |
| The Summoned | April 20th, 2016 – May 29th, 2016 |
| You Will Remember Me | March 1st, 2016 – April 10th, 2016 |
| Mustard | February 2nd, 2016 – March 13th, 2016 |
| Within the Glass | January 6th, 2016 – February 14th, 2016 |
| Wormwood | November 11th, 2015 – December 20th, 2015 |
| The Trouble with Mr. Adams | October 20th, 2015 – November 29th, 2015 |
| An Enemy of the People | October 7th, 2015 – November 1st, 2015 |
| Blind Date | September 8th, 2015 – October 4th, 2015 |
| Much Ado About Nothing | April 22nd, 2015 – May 31st, 2015 |
| Infinity | March 25th, 2015 – May 3rd, 2015 |
| Cake and Dirt | March 3rd, 2015 – April 12th, 2015 |
| Abyss | February 3rd, 2015 – March 15th, 2015 |
| Waiting Room | January 6th, 2015 – February 15th, 2015 |
| Lungs | December 31st, 2014 – January 25th, 2015 |
| Sextet | November 5th, 2014 – December 14th, 2014 |
| The Bakelite Masterpiece | October 21st, 2014 – November 30th, 2014 |
| An Enemy of the People | September 16th, 2014 – October 26th, 2014 |
| A God in Need of Help | April 16th, 2014 – May 25th, 2014 |
| Soliciting Temptation | April 1st, 2014 – May 4th, 2014 |
| Marry Me a Little | February 26th, 2014 – April 6th, 2014 |
| Lungs | February 25th, 2014 – March 30th, 2014 |
| The Ugly One | January 7th, 2014 – February 16th, 2014 |
| Flesh and other Fragments of Love | January 7th, 2014 – February 16th, 2014 |
| The Valley | November 6th, 2013 – December 15th, 2013 |
| The Best Brothers | September 17th, 2013 – October 27th, 2013 |
| Carried Away on the Crest of a Wave | April 24th, 2013 – May 26th, 2013 |
| And Slowly Beauty | February 27th, 2013 – March 31st, 2013 |
| The Amorous Adventures of Anatol | January 1st, 2013 – February 10th, 2013 |
| This is War | December 28th, 2012 – February 3rd, 2013 |
| The Little Years | November 14th, 2012 – December 16th, 2012 |
| Miss Caledonia | October 13th, 2012 – November 22nd, 2012 |
| No Great Mischief | September 19th, 2012 – October 21st, 2012 |
| The Real World | April 24th, 2012 – June 3rd, 2012 |
| Was Spring | March 27th, 2012 – May 6th, 2012 |
| The Small Room at the Top of the Stairs | February 29th, 2012 – April 8th, 2012 |
| The Golden Dragon | January 18th, 2012 – February 19th, 2012 |
| The Children's Republic | November 16th, 2011 – December 18th, 2011 |
| benu | October 22nd, 2011 – December 4th, 2011 |
| word!sound!powah! | October 22nd, 2011 – December 4th, 2011 |
| blood.claat | October 22nd, 2011 – December 4th, 2011 |
| Name In Vain (Decalogue Two) | October 4th, 2011 – October 30th, 2011 |
| In the Next Room (or The Vibrator Play) | September 13th, 2011 – October 23rd, 2011 |
| Forests | April 27th, 2011 – May 29th, 2011 |
| After Akhmatova | March 22nd, 2011 – May 1st, 2011 |
| More Fine Girls | February 22nd, 2011 – April 3rd, 2011 |
| The Misanthrope | December 29th, 2010 – February 6th, 2011 |
| Wide Awake Hearts | November 2nd, 2010 – December 12th, 2010 |
| The Clockmaker | September 14th, 2010 – October 24th, 2010 |
| If We Were Birds | April 21st, 2010 – May 23rd, 2010 |
| Communion | March 3rd, 2010 – April 4th, 2010 |
| Hush | February 9th, 2010 – March 21st, 2010 |
| East of Berlin | January 6th, 2010 – January 31st, 2010 |
| Courageous | December 30th, 2009 – February 7th, 2010 |
| The Drowning Girls | October 6th, 2009 – November 9th, 2009 |
| Mimi or A Poisoner's Comedy | September 15th, 2009 – August 25th, 2009 |
| Scorched | June 11th, 2009 – June 27th, 2009 |
| House of Many Tongues | April 29th, 2009 – June 3rd, 2009 |
| Another Home Invasion | March 12th, 2009 – April 19th, 2009 |
| The Patient Hour | February 25th, 2009 – March 29th, 2009 |
| Ubuntu (The Cape Town Project) | January 29th, 2009 – March 1st, 2009 |
| East of Berlin | January 7th, 2009 – February 1st, 2009 |
| Molière | November 26th, 2008 – December 28th, 2008 |
| Bashir Lazhar | October 28th, 2008 – December 7th, 2008 |
| Scorched | September 4th, 2008 – September 28th, 2008 |
| Alias Godot | April 22nd, 2008 – June 1st, 2008 |
| The Fall | March 18th, 2008 – April 27th, 2008 |
| Democracy | February 26th, 2008 – April 6th, 2008 |
| Wild Mouth | January 2nd, 2008 – February 10th, 2008 |
| How It Works | November 6th, 2007 – December 16th, 2007 |
| East of Berlin | October 24th, 2007 – November 25th, 2007 |
| Benevolence | September 18th, 2007 – October 27th, 2007 |
| The Pessimist | April 17th, 2007 – May 27th, 2007 |
| Scorched | February 20th, 2007 – March 31st, 2007 |
| John & Beatrice | February 13th, 2007 – March 24th, 2007 |
| Léo | January 9th, 2007 – February 4th, 2007 |
| Chimera | January 9th, 2007 – February 11th, 2007 |
| Thom Pain (based on nothing) | November 7th, 2006 – December 17th, 2006 |
| The Oxford Roof Climber's Rebellion | November 7th, 2006 – December 17th, 2006 |
| Generous | September 19th, 2006 – October 20th, 2006 |
| Care | April 25th, 2006 – May 28th, 2006 |
| Earshot | March 22nd, 2006 – April 9th, 2006 |
| Past Perfect | February 28th, 2006 – April 2nd, 2006 |
| Humble Boy | January 10th, 2006 – February 12th, 2006 |
Presented by Tarragon Theatre
| | |
| --- | --- |
| The Runner | February 25th, 2020 – March 15th, 2020 |
| Old Stock: A Refugee Love Story | April 16th, 2019 – May 26th, 2019 |
| Kiviuq Returns: An Inuit Epic | January 4th, 2019 – January 27th, 2019 |
| Mr. Shi and His Lover | November 7th, 2017 – December 17th, 2017 |
| Blind Date | May 30th, 2017 – June 25th, 2017 |
| The Watershed | September 20th, 2016 – October 30th, 2016 |
| The God that Comes | June 3rd, 2014 – June 29th, 2014 |
| The Double | October 15th, 2013 – November 24th, 2013 |
| Other People's Children | February 14th, 2013 – March 24th, 2013 |
| Little One | February 14th, 2013 – March 17th, 2013 |
| A Brimful of Asha | November 25th, 2012 – December 16th, 2012 |
| A Brimful of Asha | January 24th, 2012 – February 19th, 2012 |
| The Year of Magical Thinking | November 2nd, 2010 – December 12th, 2010 |
| Rocking The Cradle | November 4th, 2009 – December 13th, 2009 |
| A Beautiful View | April 28th, 2009 – May 24th, 2009 |
| The Black Rider: The Casting of the Magic Bullets | October 15th, 2008 – November 16th, 2008 |
| The Silencing of Rachel Corrie | May 27th, 2006 |
| Return: The Sarajevo Project | January 10th, 2006 – January 29th, 2006 |
Current Staff
---