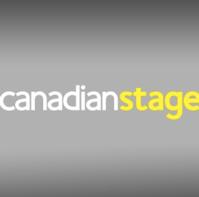 Canadian Stage
Established
1988
Artistic Director: Matthew Jocelyn
General Director: Matthew Jocelyn
Managing Director: Su Hutchinson
The Canadian Stage Company was founded in 1988 through the merger of CentreStage and Toronto Free Theatre.
 
The merger came out of complementary ideologies as well as practical advantages: it seemed an ideal marriage because of the flexibility of venues that the new company would offer, not to mention the increased human and financial resources available to each. For the 1987-1988 season, two separate programs were mounted under the banner Toronto Free Theatre/CentreStage Company.

The following year (88-89), the first cohesive season premiered under the new name The Canadian Stage Company. The Canadian Stage Company officially came into existence in March of 1988 with its production of B-Movie, The Play written by Tom Wood and directed by Bob Baker. With the merger, the company's combined budget rose to $6 million, an unheard of figure for a Canadian company, other than the Stratford and Shaw Festivals. The first season featured thirteen productions, including seven by Canadian playwrights, such as Yesteryear by Joanna Glass and1949 by David French.
 
In 1990, Bob Baker was appointed Artistic Director and molded the future of the company by establishing a formal mandate. In 1992, Martin Bragg was appointed General Manager and was promoted to Artistic Producer when Bob Baker stepped down in 1998. As Artistic Producer, Mr. Bragg shifted the company's mandate to the current contemporary focus, and opened the doors to artists, encouraging them to look upon The Canadian Stage Company as their creative home.
 
In 2007-2008, Canadian Stage celebrated its 20th Anniversary. In July of 2009, Matthew Jocelyn became Artistic & General Director; in March 2010, he unveiled a new company mandate along with the 2010-2011 season, which marks his first season programmed for the company as well as his directorial debut with Canadian Stage.
Website
Venues
The Berkeley Street Theatre – Marilyn and Charles Baillie Theatre
The Berkeley Street Theatre – Upstairs Theatre
Bluma Appel Theatre

---
Produced by Canadian Stage
| | |
| --- | --- |
| A Midsummer Night's Dream | July 21st, 2023 – September 3rd, 2023 |
| Kelly v. Kelly | May 26th, 2023 – June 18th, 2023 |
| New | April 25th, 2023 – May 14th, 2023 |
| Maanomaa, My Brother | April 11th, 2023 – April 30th, 2023 |
| Fairview | March 4th, 2023 – March 26th, 2023 |
| Fall On Your Knees | January 21st, 2023 – February 5th, 2023 |
| Choir Boy | November 8th, 2022 – November 19th, 2022 |
| Public Enemy | September 20th, 2022 – October 8th, 2022 |
| Is God Is | May 6th, 2022 – May 22nd, 2022 |
| How To Fail As A Popstar | February 18th, 2020 – March 1st, 2020 |
| Sweat | January 14th, 2020 – February 2nd, 2020 |
| Every Brilliant Thing | November 27th, 2018 – December 16th, 2018 |
| The Children | September 25th, 2018 – October 21st, 2018 |
| The Overcoat: A Musical Tailoring | March 27th, 2018 – April 14th, 2018 |
| The Humans | February 6th, 2018 – February 25th, 2018 |
| Heisenberg | November 28th, 2017 – December 17th, 2017 |
| Life After | September 23rd, 2017 – October 29th, 2017 |
| KISS | March 28th, 2017 – April 16th, 2017 |
| Five Faces for Evelyn Frost | February 14th, 2017 – March 5th, 2017 |
| Liv Stein | January 24th, 2017 – February 12th, 2017 |
| All But Gone | October 11th, 2016 – November 6th, 2016 |
| All's Well That Ends Well | July 6th, 2016 – September 4th, 2016 |
| Hamlet | July 5th, 2016 – September 3rd, 2016 |
| Botticelli in the Fire & Sunday in Sodom | April 26th, 2016 – May 15th, 2016 |
| Chimerica | March 29th, 2016 – April 17th, 2016 |
| Domesticated | November 17th, 2015 – December 13th, 2015 |
| The Comedy of Errors | July 3rd, 2015 – September 5th, 2015 |
| Julius Caesar | July 2nd, 2015 – September 6th, 2015 |
| Chandelier | April 22nd, 2015 – April 25th, 2015 |
| Hatched | April 15th, 2015 – April 19th, 2015 |
| The Meal | April 8th, 2015 – April 12th, 2015 |
| Harper Regan | March 1st, 2015 – March 22nd, 2015 |
| The Other Place | January 18th, 2015 – February 8th, 2015 |
| The Seagull | January 11th, 2015 – February 8th, 2015 |
| Helen Lawrence | October 12th, 2014 – November 2nd, 2014 |
| Titus Andronicus | July 4th, 2014 – August 31st, 2014 |
| As You Like It | July 3rd, 2014 – August 30th, 2014 |
| London Road | January 19th, 2014 – February 9th, 2014 |
| Venus in Fur | December 13th, 2013 – December 29th, 2013 |
| Yukonstyle | October 13th, 2013 – October 27th, 2013 |
| Venus in Fur | September 29th, 2013 – October 27th, 2013 |
| The Flood Thereafter | September 26th, 2013 – October 6th, 2013 |
| The Taming of the Shrew | July 9th, 2013 – August 31st, 2013 |
| Macbeth | June 28th, 2013 – September 1st, 2013 |
| Race | April 10th, 2013 – May 5th, 2013 |
| This | March 21st, 2013 – April 13th, 2013 |
| Someone Else | January 10th, 2013 – February 2nd, 2013 |
| The Arsonists | November 11th, 2012 – December 9th, 2012 |
| Speaking in Tongues | October 29th, 2012 – November 24th, 2012 |
| A Midsummer Night's Dream | June 26th, 2012 – September 2nd, 2012 |
| The Game of Love and Chance | April 16th, 2012 – May 12th, 2012 |
| Clybourne Park | April 2nd, 2012 – April 28th, 2012 |
| Beckett: Feck It! | February 17th, 2012 – February 25th, 2012 |
| Cruel and Tender | January 21st, 2012 – February 18th, 2012 |
| Red | November 19th, 2011 – December 17th, 2011 |
| The Test | October 31st, 2011 – November 26th, 2011 |
| The Winter's Tale | June 28th, 2011 – September 4th, 2011 |
| The Cosmonaut's Last Message to the Woman He Once Loved in the Former Soviet Union | April 16th, 2011 – May 14th, 2011 |
| Saint Carmen of the Main | February 7th, 2011 – March 5th, 2011 |
| The Middle Place | October 26th, 2010 – November 13th, 2010 |
| The List | October 11th, 2010 – November 6th, 2010 |
| Fernando Krapp Wrote Me This Letter | September 18th, 2010 – October 16th, 2010 |
| Romeo & Juliet | July 25th, 2010 – September 5th, 2010 |
| This is What Happens Next | April 14th, 2010 – May 8th, 2010 |
| 'Art' | March 15th, 2010 – April 20th, 2010 |
| 7 Stories | November 9th, 2009 – December 5th, 2009 |
| That Face | October 26th, 2009 – November 21st, 2009 |
| Rock 'N' Roll | September 28th, 2009 – October 24th, 2009 |
| The Tempest | June 30th, 2009 – September 6th, 2009 |
| Doubt, A Parable | May 4th, 2009 – May 30th, 2009 |
| Shirley Valentine | March 23rd, 2009 – April 18th, 2009 |
| Blackbird | March 9th, 2009 – April 4th, 2009 |
| Miss Julie: Freedom Summer | February 12th, 2009 – March 7th, 2009 |
| Frost/Nixon | October 13th, 2008 – November 8th, 2008 |
| Wild Dogs | October 4th, 2008 – November 8th, 2008 |
| Misery | May 5th, 2008 – May 31st, 2008 |
| The December Man (L'Homme de Décembre) | April 7th, 2008 – May 17th, 2008 |
| Fire | March 24th, 2008 – April 19th, 2008 |
| The Clean House | February 11th, 2008 – March 8th, 2008 |
| Palace of the End | January 14th, 2008 – February 23rd, 2008 |
| Little Shop of Horrors | November 15th, 2007 – December 15th, 2007 |
| The Elephant Man | October 8th, 2007 – November 3rd, 2007 |
| Lucy | March 5th, 2007 – April 14th, 2007 |
| The Overcoat | February 12th, 2007 – March 10th, 2007 |
| Of Mice and Men | October 13th, 2006 – November 11th, 2006 |
| I am My Own Wife | February 6th, 2006 – March 4th, 2006 |
| Letters From Lehrer | January 16th, 2006 – February 25th, 2006 |
| A Number | January 9th, 2006 – February 11th, 2006 |
| Homechild | January 2nd, 2006 – January 28th, 2006 |
Presented by Canadian Stage
| | |
| --- | --- |
| Little Dickens | November 23rd, 2022 – December 18th, 2022 |
| Dixon Road | June 3rd, 2022 – June 19th, 2022 |
| Let's Run Away | October 31st, 2019 – November 17th, 2019 |
| Minorities | October 17th, 2019 – October 27th, 2019 |
| Un Poyo Rojo | October 3rd, 2019 – October 11th, 2019 |
| 887 | May 3rd, 2019 – May 12th, 2019 |
| Revisor | March 7th, 2019 – March 16th, 2019 |
| Tartuffe | January 13th, 2019 – January 27th, 2019 |
| 887 | April 7th, 2017 – April 16th, 2017 |
| Who Killed Spalding Gray? | November 30th, 2016 – December 11th, 2016 |
| Dollhouse | November 16th, 2016 – November 20th, 2016 |
| Concord Floral | September 27th, 2016 – October 16th, 2016 |
| The Plough and The Stars | September 14th, 2016 – September 18th, 2016 |
| Das Ding (The Thing) | April 12th, 2016 – May 1st, 2016 |
| Betroffenheit | February 18th, 2016 – February 21st, 2016 |
| Hedda Gabler | January 12th, 2016 – February 7th, 2016 |
| Beckett Trilogy – Not I, Footfalls & Rockaby | October 13th, 2015 – November 1st, 2015 |
| Betroffenheit | July 23rd, 2015 – July 25th, 2015 |
| Dominion | April 22nd, 2015 – April 25th, 2015 |
| Ubu and the Truth Commission | April 15th, 2015 – April 19th, 2015 |
| Nongogo | April 8th, 2015 – April 12th, 2015 |
| What Makes a Man | October 5th, 2014 – November 2nd, 2014 |
| Kiss & Cry | October 1st, 2014 – October 5th, 2014 |
| The Tempest Replica | May 7th, 2014 – May 11th, 2014 |
| Belleville | April 6th, 2014 – May 4th, 2014 |
| Tribes | February 2nd, 2014 – March 2nd, 2014 |
| Needles and Opium | November 22nd, 2013 – December 1st, 2013 |
| Winners and Losers | November 10th, 2013 – December 8th, 2013 |
| DESH | October 31st, 2013 – November 2nd, 2013 |
| Ignorance | November 27th, 2012 – December 15th, 2012 |
| Tear the Curtain! | October 9th, 2012 – October 20th, 2012 |
| Another Africa – Shine Your Eye | September 26th, 2011 – October 22nd, 2011 |
| Another Africa – Peggy Pickit Sees the Face of God | September 26th, 2011 – October 22nd, 2011 |
| Our Class | April 4th, 2011 – April 30th, 2011 |
| Basso Ostinato | March 22nd, 2011 – March 26th, 2011 |
| La Festa | March 22nd, 2011 – March 26th, 2011 |
| Nunzio | March 15th, 2011 – March 19th, 2011 |
| The Middle Place | February 14th, 2011 – March 12th, 2011 |
| Studies in Motion: The Hauntings of Eadweard Muybridge | November 22nd, 2010 – December 18th, 2010 |
| The Andersen Project | October 21st, 2010 – October 30th, 2010 |
| Frankenstein | April 29th, 2010 – May 29th, 2010 |
| The Overwhelming | March 8th, 2010 – April 3rd, 2010 |
| Intimate Apparel | February 8th, 2010 – March 6th, 2010 |
| Hardsell | April 16th, 2009 – May 9th, 2009 |
| The Pillowman | September 17th, 2007 – October 27th, 2007 |
| Half Life | January 8th, 2007 – February 3rd, 2007 |
| 10 Days on Earth | April 1st, 2006 – June 24th, 2006 |
Current Staff
Board of Directors
---