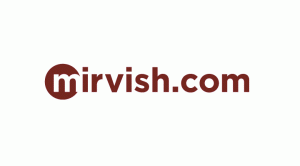 Mirvish Productions
Producer: David Mirvish
Executive Producer: Brian Sewell
Mirvish Productions is a Canadian theatre management and production company, based in Toronto, founded by David Mirvish in 1987.
David's father, Ed Mirvish, had made headlines in 1963 when he purchased and saved from demolition Toronto's historic Royal Alexandra Theatre, one of the oldest and most famous legitimate theatres in North America. For the next 24 years, Ed Mirvish operated the Royal Alexandra – as it had been operated for most of its history – primarily as a "road house", staging short-run touring productions from London and New York and renting the space to local theatre groups, the Canadian Opera Co. and the National Ballet. In 1987, David Mirvish assumed the responsibility for the family's theatrical interests and created Mirvish Productions for the purpose of producing original plays and musicals, employing Canadian talent, for the Royal Alexandra's stage, as well as co-producing with such regional Canadian theatres as the Stratford Festival, the Shaw Festival, the Manitoba Theatre Centre and the Citadel Theatre and bringing their works to Toronto.
Among the notable early Mirvish-produced and co-produced shows seen at the Royal Alexandra were Brian Macdonald's acclaimed staging of Gilbert and Sullivan's H.M.S. Pinafore; the world tour of the English Shakespeare Company's Henry IV and Henry V;Sweet Bird of Youth, with Joanne Woodward; Spoils of War, with Kate Nelligan (in her first Canadian stage appearance); Dry Lips Oughta Move to Kapuskasing, the first native Canadian play to receive a major commercial production in Canada; the world premiere musical Jane Eyre, which subsequently moved to Broadway; and the wildly popular Toronto production and national tours of Les Misérables.
In 1991, in response to increased ticket demand, Mirvish Productions established a subsidiary company, TicketKing, to act as a ticketing agent and provide a telephone sales service to complement the theatre ticket window. TicketKing has subsequently evolved into an online sales service, providing an internet box office not only to Mirvish Productions, but to many smaller Toronto theatre companies, as well.
In 1993, Mirvish Productions took over responsibility for a second Toronto theatre when Ed and David Mirvish built the Princess of Wales, a luxurious 2000-seat venue two blocks to the west of the Royal Alexandra (and the first privately financed legitimate theatre to be built in North America in more than 30 years). The Princess of Wales opened in 1993 with the box office record-breaking Mirvish co-production (in partnership with London producer Cameron Mackintosh) of the musical Miss Saigon. The two theatres formed the centre around which Toronto's "Entertainment District" has since grown.
The Mirvish theatre family doubled in size in 2008 when the company purchased two Yonge Street venues, the 2300-seat Canon Theatre (a 1920s vaudeville and motion picture house) and the intimate, new, 700-seat Panasonic Theatre.
Mirvish Productions is, today, Canada's largest commercial theatre production company. Its offices are located at 284 King St. West – beside the Princess of Wales Theatre – in Toronto.
(mirvish.com)
Website
Venues
The Royal Alexandra Theatre
CAA Theatre
The Princess of Wales Theatre
CAA Ed Mirvish Theatre

---
Produced by Mirvish Productions
| | |
| --- | --- |
| SIX | September 23rd, 2023 – February 11th, 2024 |
| Things I Know to be True | February 1st, 2023 – February 19th, 2023 |
| Harry Potter and the Cursed Child | May 31st, 2022 |
| Piaf/Dietrich | September 17th, 2019 – January 5th, 2020 |
| Come From Away | February 5th, 2019 – December 1st, 2019 |
| The Bodyguard | February 11th, 2017 – May 14th, 2017 |
| The Audience | January 17th, 2017 – January 26th, 2017 |
| Seminar | November 14th, 2015 – December 6th, 2015 |
| Kinky Boots | June 28th, 2015 – May 15th, 2016 |
| Vanya and Sonia and Masha and Spike | March 15th, 2015 – April 5th, 2015 |
| Once | February 10th, 2015 – June 28th, 2015 |
| The Heart of Robin Hood | December 23rd, 2014 – March 1st, 2015 |
| The Two Worlds of Charlie F. | February 25th, 2014 – March 9th, 2014 |
| Les Misérables | September 27th, 2013 – February 2nd, 2014 |
| The Wizard of Oz | January 13th, 2013 – August 18th, 2013 |
| War Horse | February 28th, 2012 – January 6th, 2013 |
| 2 Pianos 4 Hands | October 29th, 2011 – January 5th, 2012 |
| Chess: The Musical | September 24th, 2011 – October 30th, 2011 |
| Women Fully Clothed in Older & Hotter | June 14th, 2011 – June 19th, 2011 |
| Calendar Girls | April 15th, 2011 – May 28th, 2011 |
| Priscilla: Queen of the Desert | October 12th, 2010 – January 2nd, 2011 |
| How Now Mrs. Brown Cow! | August 19th, 2010 – September 4th, 2010 |
| A Jew Grows In Brooklyn | April 28th, 2010 – May 16th, 2010 |
| Grease | April 7th, 2010 – April 28th, 2010 |
| Cloud 9 | January 19th, 2010 – February 21st, 2010 |
| Rent | January 12th, 2010 – January 24th, 2010 |
| Fiddler on the Roof | December 8th, 2009 – January 10th, 2009 |
| My Mother's Lesbian Jewish Wiccan Wedding | November 7th, 2009 – April 11th, 2009 |
| The Boys In The Photograph | September 22nd, 2009 – November 1st, 2009 |
| The Color Purple | February 10th, 2009 – March 15th, 2009 |
| The Sound of Music | October 15th, 2008 – January 3rd, 2010 |
| We Will Rock You | July 16th, 2008 – June 28th, 2009 |
| Dirty Dancing | October 31st, 2007 – March 29th, 2009 |
Presented by Mirvish Productions
| | |
| --- | --- |
| Indecent | October 14th, 2022 – November 6th, 2022 |
| Hamilton | February 11th, 2020 – March 14th, 2020 |
| Anastasia | December 3rd, 2019 – January 12th, 2020 |
| Girl From The North Country | September 28th, 2019 – November 24th, 2019 |
| The Band's Visit | September 17th, 2019 – October 20th, 2019 |
| Beautiful: The Carole King Musical | April 9th, 2019 – May 5th, 2019 |
| Jersey Boys | March 5th, 2019 – March 17th, 2019 |
| Oslo | February 9th, 2019 – March 3rd, 2019 |
| Come From Away | February 5th, 2019 – December 1st, 2019 |
| Bigmouth | January 19th, 2019 – February 7th, 2019 |
| Ain't Too Proud | October 11th, 2018 – November 17th, 2018 |
| Fun Home | April 13th, 2018 – May 20th, 2018 |
| An American in Paris | March 27th, 2018 – April 29th, 2018 |
| King Charles III | February 10th, 2018 – March 4th, 2018 |
| Salt-Water Moon | October 12th, 2017 – October 29th, 2017 |
| The Curious Incident of the Dog in the Night-Time | October 10th, 2017 – November 19th, 2017 |
| North by Northwest | September 19th, 2017 |
| Butcher | March 25th, 2017 – April 9th, 2017 |
| Mrs. Henderson Presents | March 15th, 2017 – April 23rd, 2017 |
| The Book of Mormon | February 28th, 2017 – April 16th, 2017 |
| Cabaret | February 14th, 2017 – February 19th, 2017 |
| The Bodyguard | February 11th, 2017 – May 14th, 2017 |
| My Night With Reg | February 10th, 2017 – February 26th, 2017 |
| Come From Away | November 15th, 2016 – January 8th, 2017 |
| Fight Night | November 4th, 2016 – November 20th, 2016 |
| Cuisine & Confessions | November 1st, 2016 – December 4th, 2016 |
| Graeme of Thrones | October 11th, 2016 – October 23rd, 2016 |
| Roald Dahl's Matilda: The Musical | July 5th, 2016 – January 7th, 2017 |
| A Gentleman's Guide To Love & Murder | May 25th, 2016 – June 24th, 2016 |
| If/Then | April 12th, 2016 – May 8th, 2016 |
| Disgraced | April 3rd, 2016 – April 24th, 2016 |
| The Judas Kiss | March 22nd, 2016 – May 1st, 2016 |
| Gaslight | January 17th, 2016 – February 28th, 2016 |
| Newsies | July 8th, 2015 – August 30th, 2015 |
| Blithe Spirit | February 11th, 2015 – March 15th, 2015 |
| Buyer & Cellar | November 12th, 2014 – November 30th, 2014 |
| Arcadia | November 4th, 2014 – December 14th, 2014 |
| The Boy with Tape on his Face | October 1st, 2014 – October 19th, 2014 |
| Julie Madly Deeply | September 30th, 2014 – October 19th, 2014 |
| The Book of Mormon | September 16th, 2014 – November 30th, 2014 |
| Our Country's Good | September 12th, 2014 – October 26th, 2014 |
| Wicked | September 3rd, 2014 – November 2nd, 2014 |
| Dead Metaphor | May 20th, 2014 – June 8th, 2014 |
| The Lion King | April 30th, 2014 – June 15th, 2014 |
| The Last Confession | April 19th, 2014 – June 1st, 2014 |
| Metamorphosis | January 28th, 2014 – March 9th, 2014 |
| The Musical of Musicals: The Musical! | December 18th, 2013 – January 12th, 2014 |
| Once | November 26th, 2013 – January 6th, 2014 |
| God of Carnage | November 23rd, 2013 – December 15th, 2013 |
| Aladdin | November 1st, 2013 – January 12th, 2014 |
| Puppet Up! – Uncensored | October 22nd, 2013 – November 3rd, 2013 |
| I Love Lucy Live on Stage | October 15th, 2013 – November 3rd, 2013 |
| Anything Goes | July 16th, 2013 – August 25th, 2013 |
| The Book of Mormon | April 30th, 2013 – June 9th, 2013 |
| Dancing With Rage | March 5th, 2013 – March 24th, 2013 |
| Clybourne Park | February 12th, 2013 – March 3rd, 2013 |
| Without You | December 13th, 2012 – January 6th, 2013 |
| Terminus | November 21st, 2012 – December 9th, 2012 |
| Jekyll & Hyde | November 14th, 2012 – November 18th, 2012 |
| La Cage Aux Folles | October 10th, 2012 – November 18th, 2012 |
| Bloodless: The Trial of Burke and Hare | October 9th, 2012 – October 28th, 2012 |
| Sister Act | October 4th, 2012 – November 2nd, 2012 |
| Potted Potter | February 14th, 2012 – April 8th, 2012 |
| Hair | December 13th, 2011 – December 31st, 2011 |
| Mary Poppins | November 10th, 2011 – January 8th, 2012 |
| Fela! | October 25th, 2011 – November 6th, 2011 |
| Private Lives | September 16th, 2011 – October 30th, 2011 |
| Wishful Drinking | July 12th, 2011 – August 21st, 2011 |
| The Railway Children | May 3rd, 2011 – August 14th, 2011 |
| Ghost Stories | April 1st, 2011 – May 29th, 2011 |
| Good Mourning Mrs. Brown | March 8th, 2011 – March 19th, 2011 |
| Billy Elliot: The Musical | March 1st, 2011 – September 3rd, 2011 |
| The Secret Garden | February 13th, 2011 – March 20th, 2011 |
| Wingfield Lost & Found | January 12th, 2011 – January 30th, 2011 |
| A Funny Thing Happened On The Way To The Forum | December 15th, 2010 – January 16th, 2011 |
| Wicked | October 20th, 2010 – November 28th, 2010 |
| Rock of Ages | April 20th, 2010 – January 2nd, 2011 |
| Little House On The Prairie | January 28th, 2010 – February 28th, 2010 |
| Stuff Happens | November 14th, 2009 – December 23rd, 2009 |
| August: Osage County | November 5th, 2009 – November 15th, 2009 |
| The Harder They Come | June 21st, 2009 – August 23rd, 2009 |
| Riverdance | May 19th, 2009 – June 21st, 2009 |
| Spring Awakening | March 17th, 2009 – April 19th, 2009 |
| Chitty Chitty Bang Bang | December 24th, 2008 – January 4th, 2009 |
| A Chorus Line | October 29th, 2008 – November 30th, 2008 |
| Sweeney Todd: The Demon Barber of Fleet Street | November 7th, 2007 – December 9th, 2007 |
| The Phantom of the Opera | February 21st, 2007 – June 17th, 2007 |
| Wicked | October 10th, 2006 – December 31st, 2006 |
Current Staff
---