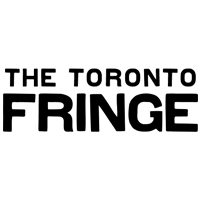 The Toronto Fringe Festival
Established
1989
Executive Director: Lucy Eveleigh
Managing Director: Laura Paduch
The Toronto Fringe Festival is Toronto's largest theatre and performance festival. 155+ productions are featured at 25+ venues across the west end of Toronto, drawing more than 90,000 people over 12 days each year. There's something for everyone, with musicals, comedies, family programming, drama, dance, improv and anything else you can imagine on offer. Don't miss the Site Specific productions that take place in unexpected locations like backs of cars or down hidden alleys. The heart of the festival is the Fringe Club at Honest Ed's (581 Bloor St. West) which includes the Visual Fringe's eight living gallery spaces and all kinds of free forums, discussions and late night cabaret performances.Since 1989, the Fringe has showcased over 2300 independent theatre productions, returned nearly $5,000,000 back to participating artists, and provided thousands of artists with a launch pad for their careers. Like all Fringes in Canada, The Toronto Fringe abides by four rules, as dictated by the Canadian Association of Fringe Festivals (CAFF):
Participants are selected through an equal opportunity application process such as lottery or first-come, first-served.
All box office revenue is returned to our artists. ·
The Fringe will not interfere with the artistic content of any show.
The Fringe must provide an easily accessible opportunity for audiences and artists to participate in a festival.
(fringetoronto.com)
Website
---
Presented by The Toronto Fringe Festival
| | |
| --- | --- |
| Elements Within Us | July 7th, 2023 – July 9th, 2023 |
| Mail Ordered | July 7th, 2023 – July 16th, 2023 |
| Ahaha | July 7th, 2023 – July 14th, 2023 |
| I Carry Your Heart With Me | July 7th, 2023 – July 16th, 2023 |
| THE FAMILY CROW: A Murder Mystery | July 7th, 2023 – July 15th, 2023 |
| VOICE: Song and Scream | July 7th, 2023 – July 15th, 2023 |
| B-Max & The Re-Revolution Presents: Magic on the Mic an Acoustic Evening of Theatre | July 7th, 2023 – July 15th, 2023 |
| Blake & Clay's Gay Agenda | July 7th, 2023 – July 14th, 2023 |
| The Bridge | July 7th, 2023 – July 14th, 2023 |
| Jackes and Jills | July 7th, 2023 – July 16th, 2023 |
| Pyramid | July 7th, 2023 – July 16th, 2023 |
| jem rolls MAXIMUM CRUSOE | July 7th, 2023 |
| JUXTAPOSE | July 7th, 2023 – July 16th, 2023 |
| Featherhead | July 7th, 2023 – July 15th, 2023 |
| Sweaty, Bloated, and Stressed | July 7th, 2023 – July 16th, 2023 |
| Third Wheel: A Musical | July 7th, 2023 – July 16th, 2023 |
| Transit | July 6th, 2023 – July 16th, 2023 |
| Hullaboo and The End of Everything | July 6th, 2023 – July 15th, 2023 |
| The End of Everything | July 6th, 2023 – July 15th, 2023 |
| Try-Racial: A Sketch Comedy Experience! | July 6th, 2023 – July 15th, 2023 |
| Hymns and Hearse | July 6th, 2023 – July 15th, 2023 |
| In Passing | July 6th, 2023 – July 15th, 2023 |
| Family Road Trip | July 6th, 2023 – July 16th, 2023 |
| Morning After | July 6th, 2023 – July 15th, 2023 |
| An Incomplete List of All the Things I'm Going to Miss When the World is No Longer: | July 6th, 2023 – July 15th, 2023 |
| Amor De Cosmos: A Delusional Musical | July 6th, 2023 – July 15th, 2023 |
| A Woman Is… | July 6th, 2023 – July 16th, 2023 |
| Ancient Dying Chinese Dialect | July 6th, 2023 – July 16th, 2023 |
| muse: an experiment in storytelling and life drawing | July 6th, 2023 – July 15th, 2023 |
| The Inevitable Frankie Green | July 6th, 2023 – July 15th, 2023 |
| Back to the Bar | July 6th, 2023 – July 16th, 2023 |
| No One Special | July 6th, 2023 – July 16th, 2023 |
| Caezus | July 6th, 2023 – July 15th, 2023 |
| ONE NIGHT ONLY | July 6th, 2023 – July 15th, 2023 |
| The Camp Campy Campfire Show | July 6th, 2023 – July 16th, 2023 |
| Our Little Secret: The 23&Me Musical | July 6th, 2023 – July 15th, 2023 |
| Inside | July 6th, 2023 – July 16th, 2023 |
| PAZ | July 6th, 2023 – July 16th, 2023 |
| Red Nosed Ruddie | July 6th, 2023 – July 15th, 2023 |
| Curious K Explores the Paleozoic | July 6th, 2023 – July 15th, 2023 |
| Jessie and Me | July 6th, 2023 – July 15th, 2023 |
| Dana + Tim = Comedy | July 6th, 2023 – July 16th, 2023 |
| Sarah and Racquel Rule the World | July 6th, 2023 – July 15th, 2023 |
| something fishy | July 6th, 2023 – July 15th, 2023 |
| SOPHIE – a one woman opera | July 6th, 2023 – July 15th, 2023 |
| Danielle Tea's Infernal Latte | July 6th, 2023 – July 15th, 2023 |
| Killing Time: A Game Show Musical | July 6th, 2023 – July 16th, 2023 |
| THE FOURTH R: reduce, reuse, recycle, REVOLUTIONIZE | July 6th, 2023 – July 16th, 2023 |
| La Voix Humaine | July 6th, 2023 – July 16th, 2023 |
| Things we lost in the Fire | July 6th, 2023 – July 15th, 2023 |
| Levels the Play | July 6th, 2023 – July 16th, 2023 |
| Dead End | July 6th, 2023 – July 16th, 2023 |
| Frankenstein(esque) | July 6th, 2023 – July 16th, 2023 |
| Good Old Days | July 6th, 2023 – July 16th, 2023 |
| Hermaphroditus | July 6th, 2023 – July 16th, 2023 |
| Do You Think You're Better Than Me? | July 6th, 2023 – July 16th, 2023 |
| Thistle Gardens | July 6th, 2023 – July 15th, 2023 |
| House of Whale | July 6th, 2023 – July 15th, 2023 |
| Maggie Chun's First Love and Last Wedding | July 5th, 2023 – July 16th, 2023 |
| 2 West 4 East: A Comedy | July 5th, 2023 – July 15th, 2023 |
| Emo Majok: African Aussie | July 5th, 2023 – July 15th, 2023 |
| Absolute Magic with Keith Brown | July 5th, 2023 – July 15th, 2023 |
| The Exorcist: An Operetta | July 5th, 2023 – July 16th, 2023 |
| The Man With The Golden Heart – A New Musical | July 5th, 2023 – July 16th, 2023 |
| Unfurl | July 5th, 2023 – July 16th, 2023 |
| Aliya Kanani: Where You From, From? | July 5th, 2023 – July 16th, 2023 |
| MAZE | July 5th, 2023 – July 14th, 2023 |
| All of our Parents are Asian | July 5th, 2023 – July 15th, 2023 |
| All That Remains | July 5th, 2023 – July 15th, 2023 |
| White Collars | July 5th, 2023 – July 15th, 2023 |
| The Will of a Woman | July 5th, 2023 – July 16th, 2023 |
| Arabic School Dropout | July 5th, 2023 – July 16th, 2023 |
| Ms. Titaverse | July 5th, 2023 – July 15th, 2023 |
| Are You Catching What I'm Throwing? | July 5th, 2023 – July 16th, 2023 |
| The Woman Who Ate Falafel | July 5th, 2023 – July 16th, 2023 |
| My Evil Twin, a new cabaret musical | July 5th, 2023 – July 15th, 2023 |
| How Low Can We Go? | July 5th, 2023 – July 15th, 2023 |
| Insert Clown Here | July 5th, 2023 – July 15th, 2023 |
| An Ode to Home | July 5th, 2023 – July 15th, 2023 |
| The Bad Mitzvah | July 5th, 2023 – July 16th, 2023 |
| Of A Blank Canvas (or, the distance between the bridge and the water) | July 5th, 2023 – July 16th, 2023 |
| Oh My Toronto! | July 5th, 2023 – July 14th, 2023 |
| One Card Left | July 5th, 2023 – July 16th, 2023 |
| BUNNY! | July 5th, 2023 – July 16th, 2023 |
| Catch Me in the Kitchen Story Adventures | July 5th, 2023 – July 15th, 2023 |
| CHOIR | July 5th, 2023 – July 16th, 2023 |
| The Parliament of Poets | July 5th, 2023 – July 15th, 2023 |
| Constellation Prize: A New Musical | July 5th, 2023 – July 16th, 2023 |
| Corporate Finch | July 5th, 2023 – July 16th, 2023 |
| James & Jamesy: Easy as Pie | July 5th, 2023 – July 12th, 2023 |
| RETROGRADE: THE CONCERT EXPERIENCE | July 5th, 2023 – July 16th, 2023 |
| Dancer | July 5th, 2023 – July 16th, 2023 |
| A Jew in a Gentile World | July 5th, 2023 – July 15th, 2023 |
| Sadec 1965: A Love Story | July 5th, 2023 – July 15th, 2023 |
| June | July 5th, 2023 – July 15th, 2023 |
| Fatal Charade | July 5th, 2023 – July 16th, 2023 |
| Fertility Slippers | July 5th, 2023 – July 16th, 2023 |
| Kyra de Magica | July 5th, 2023 – July 15th, 2023 |
| They Go Low, We Go Laugh | July 5th, 2023 – July 15th, 2023 |
| The Life Between Us | July 5th, 2023 – July 16th, 2023 |
| A Little Bit Pregnant | July 5th, 2023 – July 14th, 2023 |
| Gay for Pay with Blake & Clay | July 9th, 2022 – July 17th, 2022 |
| Six Chick Flicks or a Legally Blonde Pretty Woman Dirty Danced on the Beaches while writing a Notebook on the Titanic | July 9th, 2022 – July 17th, 2022 |
| Dead Broke | July 8th, 2022 – July 17th, 2022 |
| Back and Forth: The Musical | July 8th, 2022 – July 17th, 2022 |
| Flight of the Ballooncaster: The Hottest Air | July 8th, 2022 – July 17th, 2022 |
| Lesbihonest | July 8th, 2022 – July 17th, 2022 |
| Too Much Information Improvised | July 8th, 2022 – July 17th, 2022 |
| Flowers for Alex | July 8th, 2022 – July 17th, 2022 |
| ONCE YOU'VE FOUND IT | July 8th, 2022 – July 17th, 2022 |
| Erika: Fringe Edition | July 8th, 2022 – July 17th, 2022 |
| Inside Ethel: Outside | July 8th, 2022 – July 17th, 2022 |
| #NotAllFedoras | July 8th, 2022 – July 17th, 2022 |
| Whose Vagina is it, Really? | July 8th, 2022 – July 17th, 2022 |
| John Who | July 8th, 2022 – July 17th, 2022 |
| Bruno & Hogginfritz | July 7th, 2022 – July 16th, 2022 |
| Us Against Everyone | July 7th, 2022 – July 16th, 2022 |
| The Big Sad | July 7th, 2022 – July 17th, 2022 |
| 2 Robs, 1 Cup: What Happens When You're Done Eating Shit? | July 7th, 2022 – July 16th, 2022 |
| Birdseed Confidential | July 7th, 2022 – July 17th, 2022 |
| In a Café, At a Chapel | July 7th, 2022 – July 16th, 2022 |
| Paco Erhard: Worst. German. Ever. | July 7th, 2022 – July 12th, 2022 |
| The Animal That Talks | July 7th, 2022 – July 17th, 2022 |
| Confronting Space | July 7th, 2022 – July 16th, 2022 |
| ADAM&EVE | July 7th, 2022 – July 16th, 2022 |
| THE WALK IN THE SNOW: The True Story Of Lise Meitner | July 7th, 2022 – July 17th, 2022 |
| The Chels Stands Alone | July 7th, 2022 – July 17th, 2022 |
| A Perfect Bowl of Pho | July 7th, 2022 – July 17th, 2022 |
| Solo Painting | July 7th, 2022 – July 17th, 2022 |
| Iphigenia in Splott | July 7th, 2022 – July 17th, 2022 |
| A Whey You A Go? A Jamaican Sojourn | July 7th, 2022 – July 17th, 2022 |
| Unmatched | July 7th, 2022 – July 16th, 2022 |
| Sketch T-Rex | July 7th, 2022 – July 17th, 2022 |
| Bubble Babz: Songs from the Tub | July 7th, 2022 – July 17th, 2022 |
| KIN | July 7th, 2022 – July 17th, 2022 |
| 1-Man No-Show | July 7th, 2022 – July 16th, 2022 |
| Joan & Olivia: A Hollywood Ghost Story | July 7th, 2022 – July 16th, 2022 |
| What Do We Have Here? | July 7th, 2022 – July 16th, 2022 |
| Phantasmagoria | July 7th, 2022 – July 12th, 2022 |
| Felt Cute (Might Delete Later) | July 7th, 2022 – July 17th, 2022 |
| Critically Acclaimed Superhero Movie | July 7th, 2022 – July 17th, 2022 |
| Don Valley Girls: A Sketch Comedy Revue | July 7th, 2022 – July 17th, 2022 |
| Blast from the Past Presents: One Night Only | July 7th, 2022 – July 16th, 2022 |
| BOY vs FLY | July 7th, 2022 – July 17th, 2022 |
| The Crack of Doom! (or: How I Learned To Love The Meteor) | July 7th, 2022 – July 17th, 2022 |
| An Evening with Devon & Jackie | July 7th, 2022 – July 17th, 2022 |
| TiBert le Voyageur | July 7th, 2022 – July 16th, 2022 |
| Under Pressure | July 7th, 2022 – July 17th, 2022 |
| Billy & the Dreamerz | July 7th, 2022 – July 17th, 2022 |
| 9428 | July 6th, 2022 – July 16th, 2022 |
| Wanda | July 6th, 2022 – July 17th, 2022 |
| Jay & Shilo: Prop Catastrophe | July 6th, 2022 – July 16th, 2022 |
| Juliet: A Revenge Comedy | July 6th, 2022 – July 14th, 2022 |
| The Occasion | July 6th, 2022 – July 17th, 2022 |
| The Sorauren Book Club | July 6th, 2022 – July 17th, 2022 |
| Aliya Kanani: Where You From, From? | July 6th, 2022 – July 16th, 2022 |
| A Small Part of the Whole Story | July 6th, 2022 – July 17th, 2022 |
| Buckets Full of Blood-Fairy Tale Not For Kids | July 6th, 2022 – July 14th, 2022 |
| Jay & Shilo: Nightmare Neighbours | July 6th, 2022 – July 16th, 2022 |
| 107 | July 6th, 2022 – July 17th, 2022 |
| Yes, Venus, I Am | July 6th, 2022 – July 16th, 2022 |
| 10,000 Digits of Pi | July 6th, 2022 – July 17th, 2022 |
| Carson & Taylor Promise to Do a Bunch of Flips | July 6th, 2022 – July 16th, 2022 |
| Roomers | July 6th, 2022 – July 16th, 2022 |
| Get a Dog | July 6th, 2022 – July 17th, 2022 |
| PRUDE | July 6th, 2022 – July 14th, 2022 |
| BIRTH | July 6th, 2022 – July 16th, 2022 |
| Statistics | July 6th, 2022 – July 17th, 2022 |
| Anesti Danelis: This Show Will Change Your Life | July 6th, 2022 – July 16th, 2022 |
| So Mote It Be | July 6th, 2022 – July 17th, 2022 |
| Never Wonder | July 6th, 2022 – July 17th, 2022 |
| At The Table With Keith Brown | July 6th, 2022 – July 17th, 2022 |
| between root and bloom | July 6th, 2022 – July 15th, 2022 |
| Meatball Séance | July 6th, 2022 – July 16th, 2022 |
| The Garden of Alla | July 6th, 2022 – July 17th, 2022 |
| The Chess Player | July 6th, 2022 – July 17th, 2022 |
| Sleeping, Tucked in the lonely Purple | July 6th, 2022 – July 17th, 2022 |
| Clip Show | July 6th, 2022 – July 16th, 2022 |
| The Prince's Big Adventurer | July 6th, 2022 – July 16th, 2022 |
| The Questing Beast | July 6th, 2022 – July 17th, 2022 |
| Femmilennial | July 6th, 2022 – July 17th, 2022 |
| Alia Ceniza Rasul: Moro Girl | July 6th, 2022 – July 17th, 2022 |
| X and Da Spirit | July 6th, 2022 – July 17th, 2022 |
| Dreams | July 6th, 2022 – July 16th, 2022 |
| The Boy Who Cried | July 6th, 2022 – July 17th, 2022 |
| Foodie & Bobo | July 6th, 2022 – July 16th, 2022 |
| Deep End | July 6th, 2019 – July 14th, 2019 |
| Dinner With Goebbels | July 6th, 2019 – July 14th, 2019 |
| TIL DEATH: The Six Wives of Henry VIII | July 5th, 2019 – July 13th, 2019 |
| Dandelion | July 5th, 2019 – July 13th, 2019 |
| Untitled No. 7 | July 5th, 2019 – July 14th, 2019 |
| Decaying Tongue | July 5th, 2019 – July 14th, 2019 |
| The Huns | July 5th, 2019 – July 14th, 2019 |
| I Christopher | July 5th, 2019 – July 13th, 2019 |
| Destiny, USA | July 5th, 2019 – July 13th, 2019 |
| The Worst: a DoFo inspired musical | July 5th, 2019 – July 13th, 2019 |
| Plum Crazy | July 5th, 2019 – July 13th, 2019 |
| The Art Of Kneading | July 5th, 2019 – July 14th, 2019 |
| Red Knows: A Play on Words | July 5th, 2019 – July 14th, 2019 |
| Night Feed | July 5th, 2019 – July 14th, 2019 |
| Old Fart | July 5th, 2019 – July 13th, 2019 |
| The Road to Damascus | July 5th, 2019 – July 13th, 2019 |
| Scadding | July 5th, 2019 – July 14th, 2019 |
| An Orchid and Other Such Lilies and Lies | July 5th, 2019 – July 14th, 2019 |
| Outside Ethel: Inside | July 5th, 2019 – July 14th, 2019 |
| The Ashes of Forgotten Rain | July 5th, 2019 – July 14th, 2019 |
| Sincerely, The Rebels Club | July 5th, 2019 – July 14th, 2019 |
| Drama 101, A New Musical | July 5th, 2019 – July 14th, 2019 |
| Audience of One | July 5th, 2019 – July 14th, 2019 |
| Squeeze My Cans | July 5th, 2019 – July 13th, 2019 |
| Swallowed Whole | July 5th, 2019 – July 14th, 2019 |
| Becoming Magic Mike: An Action Adventure Comedy | July 5th, 2019 – July 14th, 2019 |
| BFFs | July 5th, 2019 – July 13th, 2019 |
| Tales Of A Cocktail | July 5th, 2019 – July 14th, 2019 |
| BOYS DON'T CRY | July 5th, 2019 – July 14th, 2019 |
| Into the Tango | July 5th, 2019 – July 14th, 2019 |
| Failed | July 5th, 2019 – July 14th, 2019 |
| It's Getting Hot in Here! | July 5th, 2019 – July 14th, 2019 |
| King Stag | July 5th, 2019 – July 14th, 2019 |
| Things the Trees Taught Them | July 5th, 2019 – July 14th, 2019 |
| Closet Confessions: The Secrets of a Hot Mess | July 5th, 2019 – July 14th, 2019 |
| The Laundry List | July 5th, 2019 – July 14th, 2019 |
| Ghosted: The Musical | July 4th, 2019 – July 14th, 2019 |
| Tita Jokes | July 4th, 2019 – July 14th, 2019 |
| Lexi and the Flying b's | July 4th, 2019 – July 13th, 2019 |
| The Trophy Hunt | July 4th, 2019 – July 13th, 2019 |
| LIGHTS! CAMERA! ODD JOBS? | July 4th, 2019 – July 13th, 2019 |
| GLIMPSE | July 4th, 2019 – July 13th, 2019 |
| Cyrano de Bergerac | July 4th, 2019 – July 14th, 2019 |
| Great Lakes Five | July 4th, 2019 – July 14th, 2019 |
| UNRAVELLED – A New Musical | July 4th, 2019 – July 13th, 2019 |
| Heart of Matter | July 4th, 2019 – July 13th, 2019 |
| An Utterly Stupid Indefensible Thing | July 4th, 2019 – July 14th, 2019 |
| Herbeaver | July 4th, 2019 – July 13th, 2019 |
| The Weight of It All | July 4th, 2019 – July 13th, 2019 |
| High School High | July 4th, 2019 – July 13th, 2019 |
| The December Man (L'homme de décembre) | July 4th, 2019 – July 14th, 2019 |
| Who You Callin Black Eh? | July 4th, 2019 – July 14th, 2019 |
| Moving On | July 4th, 2019 – July 14th, 2019 |
| Murmurs | July 4th, 2019 – July 13th, 2019 |
| Please Stand Clear | July 4th, 2019 – July 14th, 2019 |
| Young and the Limbless | July 4th, 2019 – July 13th, 2019 |
| My Dad's Deaths (A Comedy) | July 4th, 2019 – July 14th, 2019 |
| Nerves | July 4th, 2019 – July 14th, 2019 |
| PUMP! | July 4th, 2019 – July 13th, 2019 |
| News Play | July 4th, 2019 – July 13th, 2019 |
| RADIOACTIVE SPYDER | July 4th, 2019 – July 14th, 2019 |
| Off The Island | July 4th, 2019 – July 14th, 2019 |
| The Resistance Improvised | July 4th, 2019 – July 14th, 2019 |
| Above & Beyond | July 4th, 2019 – July 13th, 2019 |
| Sarah and Lucy | July 4th, 2019 – July 14th, 2019 |
| After the Beep | July 4th, 2019 – July 13th, 2019 |
| Scotch Tape | July 4th, 2019 – July 14th, 2019 |
| Searching for Marceau | July 4th, 2019 – July 14th, 2019 |
| Pack Animals | July 4th, 2019 – July 13th, 2019 |
| Sketchy Adventures in the Enchanted Forest | July 4th, 2019 – July 14th, 2019 |
| An Atlas, A Necktie & Other Concerns | July 4th, 2019 – July 14th, 2019 |
| Spend Your Kids' Inheritance | July 4th, 2019 – July 14th, 2019 |
| Dungee the Dragon & The Just-Okay Juggler | July 4th, 2019 – July 14th, 2019 |
| Elbow Room | July 4th, 2019 – July 14th, 2019 |
| ICARUS | July 4th, 2019 – July 13th, 2019 |
| Sweet Kisses – Tender Limbs | July 4th, 2019 – July 14th, 2019 |
| Table 7 – A Plays in Cafes Creation | July 4th, 2019 – July 13th, 2019 |
| Ether | July 4th, 2019 – July 13th, 2019 |
| Boy Falls From The Sky: Jake Epstein Live at Supermarket | July 4th, 2019 – July 13th, 2019 |
| In Waking Life | July 4th, 2019 – July 14th, 2019 |
| Every Silver Lining | July 4th, 2019 – July 13th, 2019 |
| The Astrology Play | July 4th, 2019 – July 14th, 2019 |
| Everything Is Fine | July 4th, 2019 – July 13th, 2019 |
| THE BIG HOUSE | July 4th, 2019 – July 14th, 2019 |
| It Girls | July 4th, 2019 – July 13th, 2019 |
| the princess is the pauper | July 4th, 2019 – July 13th, 2019 |
| Friendly Fire: The Art and Execution of Friendship | July 4th, 2019 – July 14th, 2019 |
| Three Men on a Bike | July 4th, 2019 – July 14th, 2019 |
| Get Better | July 4th, 2019 – July 14th, 2019 |
| Clotheswap | July 3rd, 2019 – July 13th, 2019 |
| Comedy Records Presents: Jay & Eytan | July 3rd, 2019 – July 13th, 2019 |
| The Commandment | July 3rd, 2019 – July 14th, 2019 |
| Congratulations! | July 3rd, 2019 – July 14th, 2019 |
| Love Notes | July 3rd, 2019 – July 14th, 2019 |
| Unbridled Futurism | July 3rd, 2019 – July 13th, 2019 |
| Mayhem at Miskatonic: A Burlesque Mystery Game | July 3rd, 2019 – July 14th, 2019 |
| Gremlin Hour | July 3rd, 2019 – July 14th, 2019 |
| The Peers | July 3rd, 2019 – July 13th, 2019 |
| Mice at Centre Ice | July 3rd, 2019 – July 13th, 2019 |
| Death Ray Cabaret | July 3rd, 2019 – July 14th, 2019 |
| Middle Raged | July 3rd, 2019 – July 13th, 2019 |
| Personal Demon Hunter | July 3rd, 2019 – July 13th, 2019 |
| Molly Bloom | July 3rd, 2019 – July 13th, 2019 |
| Petroleum: A Triptych | July 3rd, 2019 – July 13th, 2019 |
| Monica vs. The Internet: Tales of a Social Justice Warrior | July 3rd, 2019 – July 13th, 2019 |
| Wha' ha' happened was… | July 3rd, 2019 – July 14th, 2019 |
| Horseface | July 3rd, 2019 – July 14th, 2019 |
| Philip & Lucinda Dino-Show | July 3rd, 2019 – July 13th, 2019 |
| Mourning After the Night Before | July 3rd, 2019 – July 14th, 2019 |
| Woke 'N Broke | July 3rd, 2019 – July 13th, 2019 |
| A Plague Upon the Doctor's House | July 3rd, 2019 – July 13th, 2019 |
| A Woman's Guide to Peeing Outside | July 3rd, 2019 – July 14th, 2019 |
| i feel you | July 3rd, 2019 – July 13th, 2019 |
| Didn't Hurt | July 3rd, 2019 – July 13th, 2019 |
| I, Malvolio | July 3rd, 2019 – July 13th, 2019 |
| Night Cows | July 3rd, 2019 – July 14th, 2019 |
| Reefer Madness: Origins | July 3rd, 2019 – July 13th, 2019 |
| Old-ish | July 3rd, 2019 – July 13th, 2019 |
| Omen: The Musical | July 3rd, 2019 – July 13th, 2019 |
| The ADHD Project | July 3rd, 2019 – July 13th, 2019 |
| Allegra & Serena present: Twinsations | July 3rd, 2019 – July 14th, 2019 |
| Sidney Needs a Kidney | July 3rd, 2019 – July 13th, 2019 |
| Anesti Danelis: Six Frets Under | July 3rd, 2019 – July 13th, 2019 |
| Palabra Flamenco: Fox Woman | July 3rd, 2019 – July 13th, 2019 |
| Dom Mackie's Poor Life Choices | July 3rd, 2019 – July 9th, 2019 |
| Peaches On A Cherry Tree | July 3rd, 2019 – July 14th, 2019 |
| Some People To Think About | July 3rd, 2019 – July 13th, 2019 |
| The Autobiography of I.B.M.—Intelligent Black Men | July 3rd, 2019 – July 14th, 2019 |
| The Ballad Of Frank Allen | July 3rd, 2019 – July 13th, 2019 |
| Emotional Labour | July 3rd, 2019 – July 14th, 2019 |
| Be Kind, Rewind | July 3rd, 2019 – July 14th, 2019 |
| Escape from Shady Acres | July 3rd, 2019 – July 13th, 2019 |
| Improvised Therapy | July 3rd, 2019 – July 14th, 2019 |
| In Ireland We Rented a Car from Criminals | July 3rd, 2019 – July 13th, 2019 |
| Box | July 3rd, 2019 – July 14th, 2019 |
| The Taming of the Shrew | July 3rd, 2019 – July 14th, 2019 |
| Eusha | July 3rd, 2019 – July 14th, 2019 |
| BOY vs FLY | July 3rd, 2019 – July 14th, 2019 |
| Interrupted | July 3rd, 2019 – July 14th, 2019 |
| Break-Up Diet | July 3rd, 2019 – July 14th, 2019 |
| THE HEALING SHOW: Cosmic Cures for Catastrophic Cases | July 3rd, 2019 – July 14th, 2019 |
| Carpe into my DMs | July 3rd, 2019 – July 13th, 2019 |
| Checkpoint 300 | July 3rd, 2019 – July 14th, 2019 |
| Fuckboys the Musical | July 3rd, 2019 – July 13th, 2019 |
| The Knitting Pilgrim | July 3rd, 2019 – July 13th, 2019 |
| Through the Bamboo | July 3rd, 2019 – July 14th, 2019 |
| Grade 8 | July 7th, 2018 – July 13th, 2018 |
| The Fall | July 7th, 2018 – July 15th, 2018 |
| The Cockwhisperer – A Love Story | July 6th, 2018 – July 15th, 2018 |
| Settle This Thing | July 6th, 2018 – July 14th, 2018 |
| Follow Me | July 6th, 2018 – July 14th, 2018 |
| Forget Me Not – The Alzheimer's Whodunnit | July 6th, 2018 – July 14th, 2018 |
| Dead For A Ducat | July 6th, 2018 – July 14th, 2018 |
| The Ding Dong Girls | July 6th, 2018 – July 14th, 2018 |
| Dominion | July 6th, 2018 – July 14th, 2018 |
| Shadow Kingdom | July 6th, 2018 – July 14th, 2018 |
| The Girl in the Photograph | July 6th, 2018 – July 15th, 2018 |
| Shit I'm in Love With You Again | July 6th, 2018 – July 15th, 2018 |
| 4'33" in Baghdad | July 6th, 2018 – July 15th, 2018 |
| Living Will | July 6th, 2018 – July 15th, 2018 |
| All of Me | July 6th, 2018 – July 14th, 2018 |
| Mable and Able | July 6th, 2018 – July 14th, 2018 |
| Stories From the Fringe | July 6th, 2018 – July 15th, 2018 |
| SUM: A Shadow Puppet Reading of David Eagleman's Tales from the Afterlives | July 6th, 2018 – July 15th, 2018 |
| The Mating Game | July 6th, 2018 – July 14th, 2018 |
| Morning Buzz Live! | July 6th, 2018 – July 15th, 2018 |
| Morro and Jasp: Save the Date | July 6th, 2018 – July 15th, 2018 |
| Movin' Melvin Brown – A Man, A Magic, A Music | July 6th, 2018 – July 15th, 2018 |
| THE EASTER BUNNY | July 6th, 2018 – July 15th, 2018 |
| The Honeymoon Period is Officially Over | July 6th, 2018 – July 14th, 2018 |
| The Ties that Bind and Gag | July 6th, 2018 – July 14th, 2018 |
| How Hard Could That Be? | July 6th, 2018 – July 14th, 2018 |
| One Left Hour: The Life and Work of Daniil Kharms | July 6th, 2018 – July 14th, 2018 |
| in threes | July 6th, 2018 – July 14th, 2018 |
| Tomatoes Tried To Kill Me But Banjos Saved My Life | July 6th, 2018 – July 15th, 2018 |
| Birds Make Me Think About Freedom | July 6th, 2018 – July 15th, 2018 |
| Paradise Lost | July 6th, 2018 – July 15th, 2018 |
| The Truth* | July 6th, 2018 – July 15th, 2018 |
| Boy Wonders | July 6th, 2018 – July 14th, 2018 |
| The Two of Us | July 6th, 2018 – July 14th, 2018 |
| A Brief History of Beer | July 6th, 2018 – July 14th, 2018 |
| Under the Knife | July 6th, 2018 – July 14th, 2018 |
| Prank | July 6th, 2018 – July 15th, 2018 |
| Upstream Downtown | July 6th, 2018 – July 15th, 2018 |
| Wagon Play | July 6th, 2018 – July 15th, 2018 |
| PRTNR | July 6th, 2018 – July 14th, 2018 |
| F*cking Perfect | July 6th, 2018 – July 14th, 2018 |
| The Pansy Craze: A New Musical | July 6th, 2018 – July 15th, 2018 |
| Fallsview to a Kill | July 6th, 2018 – July 14th, 2018 |
| RAGE AGAINST The Inferno (Jerusalem) | July 6th, 2018 – July 14th, 2018 |
| Wounds To The Face | July 6th, 2018 – July 15th, 2018 |
| Circus Shop of Horrors | July 6th, 2018 – July 14th, 2018 |
| Restless Spirit | July 6th, 2018 – July 15th, 2018 |
| jem rolls: I, IDIOT | July 6th, 2018 – July 15th, 2018 |
| First Dates | July 6th, 2018 – July 14th, 2018 |
| From Newfoundland With Asthma | July 5th, 2018 – July 15th, 2018 |
| Full Body Pull | July 5th, 2018 – July 14th, 2018 |
| D&D Live! | July 5th, 2018 – July 15th, 2018 |
| Geek! | July 5th, 2018 – May 15th, 2018 |
| La Femme Kabarett | July 5th, 2018 – July 15th, 2018 |
| Six Stories, Told at Night | July 5th, 2018 – July 15th, 2018 |
| Life in a Box | July 5th, 2018 – July 15th, 2018 |
| Alex Wood Quits Everything | July 5th, 2018 – July 14th, 2018 |
| The Magnificent Terrific Top-Notch Superb Show | July 5th, 2018 – July 15th, 2018 |
| The ABCs of Love with Adult Baby Cupid | July 5th, 2018 – July 15th, 2018 |
| Anatomy Of A Dancer | July 5th, 2018 – July 15th, 2018 |
| Hamburger | July 5th, 2018 – July 15th, 2018 |
| And Then… She Did! | July 5th, 2018 – July 15th, 2018 |
| Meg MacKay: Freelance Witch | July 5th, 2018 – July 15th, 2018 |
| The Merkin Sisters | July 5th, 2018 – July 14th, 2018 |
| Her. | July 5th, 2018 – July 15th, 2018 |
| Anywhere | July 5th, 2018 – July 14th, 2018 |
| Here Me | July 5th, 2018 – July 15th, 2018 |
| Tears of a Bullet | July 5th, 2018 – July 14th, 2018 |
| Ashley with a "Y" | July 5th, 2018 – July 15th, 2018 |
| High School Symphony | July 5th, 2018 – July 14th, 2018 |
| Aspergers: More Tales of a Social Misfit | July 5th, 2018 – July 14th, 2018 |
| Thousand Beginnings | July 5th, 2018 – July 15th, 2018 |
| Bakersfield Mist | July 5th, 2018 – July 13th, 2018 |
| Hooked | July 5th, 2018 – July 15th, 2018 |
| Be a Good Girl | July 5th, 2018 – July 14th, 2018 |
| BikeFace | July 5th, 2018 – July 15th, 2018 |
| Tinder on the Toilet and Other Bad Ideas | July 5th, 2018 – July 14th, 2018 |
| How to be FEARLESS! (With Roxy Roberts) | July 5th, 2018 – July 15th, 2018 |
| INESCAPABLE | July 5th, 2018 – July 14th, 2018 |
| Nocturnal Space | July 5th, 2018 – July 15th, 2018 |
| Trunk! | July 5th, 2018 – July 15th, 2018 |
| Plays in Cafes | July 5th, 2018 – July 14th, 2018 |
| The Joy of Sax | July 5th, 2018 – July 15th, 2018 |
| Bring The Piano | July 5th, 2018 – July 14th, 2018 |
| The Preposterous Predicament of Polly Peel (Act 1) | July 5th, 2018 – July 15th, 2018 |
| Entrances and Exits | July 5th, 2018 – July 15th, 2018 |
| The Brothers Gentle | July 5th, 2018 – July 15th, 2018 |
| Moonstruck | July 5th, 2018 – July 14th, 2018 |
| The Cardboard Countess | July 5th, 2018 – July 14th, 2018 |
| RAGE AGAINST The Complacent | July 5th, 2018 – July 14th, 2018 |
| The Win At Life Mega Expo | July 5th, 2018 – July 13th, 2018 |
| Women of the Fur Trade | July 5th, 2018 – July 14th, 2018 |
| Final Exam | July 5th, 2018 – July 14th, 2018 |
| Fine China | July 5th, 2018 – July 14th, 2018 |
| Rhymes with Wow | July 5th, 2018 – July 15th, 2018 |
| Flooded: A Show And Sail Around The Toronto Islands | July 4th, 2018 – July 15th, 2018 |
| COCONUTS, CEDAR TREES, AND MAPLE LEAVES | July 4th, 2018 – July 15th, 2018 |
| Flute Loops | July 4th, 2018 – July 14th, 2018 |
| Compulsion | July 4th, 2018 – July 15th, 2018 |
| Crave | July 4th, 2018 – July 15th, 2018 |
| Judas Star Supersong | July 4th, 2018 – July 14th, 2018 |
| The GamePlay | July 4th, 2018 – July 15th, 2018 |
| Dead Talks | July 4th, 2018 – July 15th, 2018 |
| A Kev 'n Cal Mystery | July 4th, 2018 – July 15th, 2018 |
| Generally Hospital | July 4th, 2018 – July 15th, 2018 |
| #KanderAndEbb | July 4th, 2018 – July 15th, 2018 |
| 2018: A Sex Odyssey | July 4th, 2018 – July 15th, 2018 |
| Kitchen Sink Drama | July 4th, 2018 – July 14th, 2018 |
| Echoes | July 4th, 2018 – July 14th, 2018 |
| Sharnoozle! | July 4th, 2018 – July 14th, 2018 |
| 25 | July 4th, 2018 – July 14th, 2018 |
| The Last Party | July 4th, 2018 – July 14th, 2018 |
| Glorious Loser | July 4th, 2018 – July 14th, 2018 |
| A 6IX NNNNNN Revue | July 4th, 2018 – July 14th, 2018 |
| Slaves of Starbucks | July 4th, 2018 – July 14th, 2018 |
| Al Lafrance: I Think I'm Dead | July 4th, 2018 – July 14th, 2018 |
| Lighters in the Air | July 4th, 2018 – July 15th, 2018 |
| The Space Chums | July 4th, 2018 – July 15th, 2018 |
| Space Hippo | July 4th, 2018 – July 14th, 2018 |
| The Grass Is Greenest at the Houston Astrodome | July 4th, 2018 – July 15th, 2018 |
| St. Peon of the People | July 4th, 2018 – July 15th, 2018 |
| The Makeover Show | July 4th, 2018 – July 15th, 2018 |
| The Greatest Love Story Ever Forgotten | July 4th, 2018 – July 14th, 2018 |
| Always Unique, Totally Interesting, Sometimes Mysterious | July 4th, 2018 – July 14th, 2018 |
| The Last Minute Slam | July 4th, 2018 – July 14th, 2018 |
| Marc and Xave: Song Engineers | July 4th, 2018 – July 15th, 2018 |
| Martin Dockery: The Bike Trip | July 4th, 2018 – July 15th, 2018 |
| Sweet Girl Shrapnel | July 4th, 2018 – July 13th, 2018 |
| Harvey & the Extraordinary | July 4th, 2018 – July 14th, 2018 |
| Andy Warhol Musical: In Rehearsal | July 4th, 2018 – July 14th, 2018 |
| Tales of Foreign Lands and People | July 4th, 2018 – July 14th, 2018 |
| Enjoy the Hostilities | July 4th, 2018 – July 15th, 2018 |
| AWKWARD HUG | July 4th, 2018 – July 14th, 2018 |
| Mrs. Mama's House | July 4th, 2018 – July 15th, 2018 |
| Nullius in Verba: A Double Bill Dance Performance | July 4th, 2018 – July 14th, 2018 |
| The Bird Killer | July 4th, 2018 – July 15th, 2018 |
| One Small Step | July 4th, 2018 – July 15th, 2018 |
| Is That How Clowns Have Sex? A One-Woman, Queer Clown Sex-Ed Show | July 4th, 2018 – July 14th, 2018 |
| A Perfect Romance | July 4th, 2018 – July 15th, 2018 |
| Jimmy Hogg: A Brief History Of Petty Crime | July 4th, 2018 – July 10th, 2018 |
| Josephine, A Burlesque Cabaret Dream Play | July 4th, 2018 – July 14th, 2018 |
| Police Cops in Space | July 4th, 2018 – July 14th, 2018 |
| Bro Diaries | July 4th, 2018 – July 15th, 2018 |
| Lilith | July 4th, 2018 – July 14th, 2018 |
| The Princess of the Tower | July 4th, 2018 – July 15th, 2018 |
| Everyone Wants A T-Shirt! | July 4th, 2018 – July 14th, 2018 |
| We The Men | July 4th, 2018 – July 15th, 2018 |
| The Queen's Eulogy | July 4th, 2018 – July 15th, 2018 |
| We'll Be Better Tomorrow | July 4th, 2018 – July 14th, 2018 |
| CARMILLA | July 4th, 2018 – July 15th, 2018 |
| False East | July 4th, 2018 – July 14th, 2018 |
| Cheri | July 4th, 2018 – July 15th, 2018 |
| RAGE AGAINST The King | July 4th, 2018 – July 14th, 2018 |
| Featherweight | July 4th, 2018 – July 15th, 2018 |
| Climb | July 4th, 2018 – July 12th, 2018 |
| Cluster Fucked | July 4th, 2018 – July 15th, 2018 |
| Robert. | July 4th, 2018 – July 14th, 2018 |
| Delirium | January 13th, 2018 |
| Seeking Refuge | July 7th, 2017 – July 16th, 2017 |
| A Mickey Full of Mouse | July 7th, 2017 – July 15th, 2017 |
| Multiple Organism | July 7th, 2017 – July 16th, 2017 |
| The Atomic Tradition | July 7th, 2017 – July 15th, 2017 |
| Grande Midlife Mocha Latte | July 7th, 2017 – July 16th, 2017 |
| Open Rescue: The Play | July 7th, 2017 – July 15th, 2017 |
| Pineapple Club | July 7th, 2017 – July 16th, 2017 |
| Happy Birthday Benjamin Holloway | July 7th, 2017 – July 16th, 2017 |
| Nithy, Ace Detective | July 7th, 2017 – July 15th, 2017 |
| Special Constables | July 7th, 2017 – July 15th, 2017 |
| Caitlin & Eric Are Broken Up | July 7th, 2017 – July 15th, 2017 |
| Motherland | July 7th, 2017 – July 16th, 2017 |
| All Things Need Saying | July 7th, 2017 – July 16th, 2017 |
| A Magic Show | July 7th, 2017 – July 15th, 2017 |
| You Are Perfect | July 7th, 2017 – July 15th, 2017 |
| Odd One Out | July 7th, 2017 – July 16th, 2017 |
| Earth Tourist | July 7th, 2017 – July 16th, 2017 |
| Universal Horrors | July 7th, 2017 – July 16th, 2017 |
| What I Haven't Said | July 7th, 2017 – July 15th, 2017 |
| About Time | July 7th, 2017 – July 16th, 2017 |
| Wanted | July 7th, 2017 – July 16th, 2017 |
| Bad Baby Presents: Rules Control the Fun | July 7th, 2017 – July 16th, 2017 |
| Nasty Woman | July 7th, 2017 – July 16th, 2017 |
| Love and Information | July 7th, 2017 – July 15th, 2017 |
| She Grew Funny | July 7th, 2017 – July 15th, 2017 |
| The Moaning Yoni | July 7th, 2017 – July 15th, 2017 |
| Lantern Tales from the Ottawa Valley | July 7th, 2017 – July 16th, 2017 |
| Moonlight After Midnight | July 7th, 2017 – July 15th, 2017 |
| Three Dates and a Flooded Basement | July 7th, 2017 – July 15th, 2017 |
| Murder in the Cottonwoods | July 7th, 2017 – July 15th, 2017 |
| On The Inside | July 7th, 2017 – July 16th, 2017 |
| And Then it Happened… | July 7th, 2017 – July 15th, 2017 |
| The Miserable Worm | July 7th, 2017 – July 16th, 2017 |
| White Wedding | July 7th, 2017 – July 15th, 2017 |
| "Am I Pretty Now?": A Musical Romp Through Plastic Surgery! | July 7th, 2017 – July 15th, 2017 |
| Interstellar Elder | July 7th, 2017 – July 15th, 2017 |
| Home Again | July 7th, 2017 – July 16th, 2017 |
| Monsters by Nature | July 7th, 2017 – July 16th, 2017 |
| Mutts, or: 101 Libations | July 7th, 2017 – July 15th, 2017 |
| Recall | July 7th, 2017 – July 16th, 2017 |
| Seasons | July 7th, 2017 – July 16th, 2017 |
| Not Good | July 7th, 2017 – July 15th, 2017 |
| The Door | July 7th, 2017 – July 15th, 2017 |
| Operation Sunshine | July 7th, 2017 – July 15th, 2017 |
| The Fateful Agenda | July 7th, 2017 – July 15th, 2017 |
| Sleepless Nights | July 7th, 2017 – July 16th, 2017 |
| Contagious | July 7th, 2017 – July 16th, 2017 |
| Everything There Is to Know | July 7th, 2017 – July 15th, 2017 |
| Grey | July 7th, 2017 – July 16th, 2017 |
| Picaza | July 7th, 2017 – July 16th, 2017 |
| Chad Mallett | July 7th, 2017 – July 16th, 2017 |
| Jay & Shilo's Sibling Revelry | July 6th, 2017 – July 16th, 2017 |
| 32 Short Sketches About Bees | July 6th, 2017 – July 16th, 2017 |
| In Sundry Languages | July 6th, 2017 – July 16th, 2017 |
| Alone In This Together | July 6th, 2017 – July 16th, 2017 |
| True North Mixtape | July 6th, 2017 – July 16th, 2017 |
| Post No Bills | July 6th, 2017 – July 15th, 2017 |
| Pillow Talk | July 6th, 2017 – July 15th, 2017 |
| Life's a Betch | July 6th, 2017 – July 16th, 2017 |
| Vasily Djokavich: Russia's #1 State Approved Comedian | July 6th, 2017 – July 15th, 2017 |
| The Seat Next to the King | July 6th, 2017 – July 16th, 2017 |
| Les murs ont des yeux | July 6th, 2017 – July 16th, 2017 |
| Hyena Subpoena | July 6th, 2017 – July 15th, 2017 |
| The Life Henri | July 6th, 2017 – July 15th, 2017 |
| Traffic Jams | July 6th, 2017 – July 15th, 2017 |
| Graham Clark's Not Here | July 6th, 2017 – July 15th, 2017 |
| Becoming Me | July 6th, 2017 – July 16th, 2017 |
| Madeleine Says Sorry | July 6th, 2017 – July 16th, 2017 |
| Meant | July 6th, 2017 – July 16th, 2017 |
| I Am Hope | July 6th, 2017 – July 15th, 2017 |
| Delirium | July 6th, 2017 – July 15th, 2017 |
| Roommate Agreements | July 6th, 2017 – July 15th, 2017 |
| The Night Hart Crane Kissed Me | July 6th, 2017 – July 15th, 2017 |
| Ten Creative Ways to Dispose of Your Cremains | July 6th, 2017 – July 16th, 2017 |
| Office Hours | July 6th, 2017 – July 16th, 2017 |
| Macbeth Muet | July 6th, 2017 – July 15th, 2017 |
| Magical Mystery Detour | July 6th, 2017 – July 15th, 2017 |
| Who, Me. | July 6th, 2017 – July 16th, 2017 |
| Shadowlands | July 6th, 2017 – July 16th, 2017 |
| Bugger the Butterfly! (Or My Sci-fi, Hollywood Adventure) | July 6th, 2017 – July 15th, 2017 |
| Dear Uncle Wish | July 6th, 2017 – July 15th, 2017 |
| Singing to My Left Kidney | July 6th, 2017 – July 16th, 2017 |
| Plays in Cafes | July 6th, 2017 – July 16th, 2017 |
| Kara Sevda | July 6th, 2017 – July 15th, 2017 |
| Lemons Lemons Lemons Lemons Lemons | July 6th, 2017 – July 16th, 2017 |
| 4.48 Psychosis | July 6th, 2017 – July 15th, 2017 |
| Scat | July 6th, 2017 – July 15th, 2017 |
| Olive Copperbottom: A New Musical | July 6th, 2017 – July 15th, 2017 |
| No Place | July 6th, 2017 – July 16th, 2017 |
| This is Not She | July 6th, 2017 – July 15th, 2017 |
| SELF-ish | July 6th, 2017 – July 15th, 2017 |
| Bad Dog Theatre Presents: Animated! | July 6th, 2017 – July 15th, 2017 |
| The Diddlin' Bibbles Live in Concert | July 6th, 2017 – July 16th, 2017 |
| Blink's Garden | July 6th, 2017 – July 15th, 2017 |
| Weirder Thou Art | July 6th, 2017 – July 16th, 2017 |
| Plague: A Sic Love Story | July 6th, 2017 – July 15th, 2017 |
| The "F" Word | July 6th, 2017 – July 15th, 2017 |
| Wild/Walled | July 6th, 2017 – July 15th, 2017 |
| A Flea in Her Ear | July 6th, 2017 – July 16th, 2017 |
| 6 Quick Dick Tricks: A Dirk Darrow Investigation | July 6th, 2017 – July 16th, 2017 |
| Fables From Far Away Lands | July 6th, 2017 – July 16th, 2017 |
| Shakespeare's Ghostbusters | July 6th, 2017 – June 16th, 2017 |
| Hands Down | July 5th, 2017 – July 16th, 2017 |
| Woody Sed | July 5th, 2017 – July 15th, 2017 |
| High Park Noir | July 5th, 2017 – July 15th, 2017 |
| Songs for a New World Order | July 5th, 2017 – July 16th, 2017 |
| Rough Magic | July 5th, 2017 – July 15th, 2017 |
| Macbeth's Head | July 5th, 2017 – July 15th, 2017 |
| Weaksauce | July 5th, 2017 – July 15th, 2017 |
| Not Enough | July 5th, 2017 – July 15th, 2017 |
| Night at Castle Impendingdoom | July 5th, 2017 – July 16th, 2017 |
| The Resurrectionists | July 5th, 2017 – July 15th, 2017 |
| Bad Date: A Cautionary Tale | July 5th, 2017 – July 16th, 2017 |
| Real Actors. Not People. | July 5th, 2017 – July 15th, 2017 |
| Fastcar: Man of Action | July 5th, 2017 – July 15th, 2017 |
| Perfect Couples | July 5th, 2017 – July 15th, 2017 |
| The Balding | July 5th, 2017 – July 16th, 2017 |
| Disengaged | July 5th, 2017 – July 15th, 2017 |
| Silence s'il vous plaît | July 5th, 2017 – July 15th, 2017 |
| Things Drugs Taught Me | July 5th, 2017 – July 16th, 2017 |
| A Peter N' Chris-tmas Carol | July 5th, 2017 – July 16th, 2017 |
| Palestineman | July 5th, 2017 – July 15th, 2017 |
| 13 Ways the World Ends | July 5th, 2017 – July 15th, 2017 |
| Adult Entertainment | July 5th, 2017 – July 16th, 2017 |
| The Teeny Tiny Music Show | July 5th, 2017 – July 16th, 2017 |
| For the Love of Pie | July 5th, 2017 – July 16th, 2017 |
| Life Records 2: Side B | July 5th, 2017 – July 16th, 2017 |
| Soaring in Liquid Skies | July 5th, 2017 – July 16th, 2017 |
| I Ate the Sandbox | July 5th, 2017 – July 15th, 2017 |
| In Search of Cruise Control | July 5th, 2017 – July 15th, 2017 |
| It's My Penis and I'll Cry If I Want To | July 5th, 2017 – July 16th, 2017 |
| Welcome to the Bunker! | July 5th, 2017 – July 15th, 2017 |
| Shirley Gnome: Taking it Up the Notch | July 5th, 2017 – July 16th, 2017 |
| Nasty | July 5th, 2017 – July 15th, 2017 |
| The Clergy Project | July 5th, 2017 – July 16th, 2017 |
| The Food Project | July 5th, 2017 – July 14th, 2017 |
| Show Your Flames | July 5th, 2017 – July 15th, 2017 |
| Happy Family | July 5th, 2017 – July 16th, 2017 |
| Hexen | July 5th, 2017 – July 16th, 2017 |
| How Did You Find Me Here? | July 5th, 2017 – July 16th, 2017 |
| Butt Kapinski | July 5th, 2017 – July 15th, 2017 |
| Algonquin Highway | July 5th, 2017 – July 15th, 2017 |
| Letters to Annabelle | July 5th, 2017 – July 16th, 2017 |
| Confidential Musical Theatre Project | July 5th, 2017 – July 15th, 2017 |
| Magic to the Future | July 5th, 2017 – July 16th, 2017 |
| Alex the Artist | July 5th, 2017 – July 16th, 2017 |
| Snap! | July 5th, 2017 – July 15th, 2017 |
| Nourishment | July 5th, 2017 – July 15th, 2017 |
| Bendy Sign Tavern | July 5th, 2017 – July 15th, 2017 |
| James & Jamesy in the Dark | July 5th, 2017 – July 15th, 2017 |
| Falling Angel | July 5th, 2017 – July 15th, 2017 |
| Rise/Fall | July 5th, 2017 – July 16th, 2017 |
| Maddie's Karaoke Birthday Party | July 5th, 2017 – July 16th, 2017 |
| Death Meets Harlequin | July 5th, 2017 – July 16th, 2017 |
| Brain Storm | July 5th, 2017 – July 15th, 2017 |
| Lysistrata | July 5th, 2017 – July 16th, 2017 |
| Lover Lover | July 5th, 2017 – July 15th, 2017 |
| D&D Yoga | July 5th, 2017 – July 16th, 2017 |
| Lipstique | July 5th, 2017 – July 15th, 2017 |
| The Old Wolf and the Sacred Trout | July 5th, 2017 – July 15th, 2017 |
| Best Picture | July 1st, 2016 – July 9th, 2016 |
| Wild/Society | July 1st, 2016 – July 9th, 2016 |
| What?! You're A Medium?! | July 1st, 2016 – July 9th, 2016 |
| Life After | July 1st, 2016 – July 10th, 2016 |
| The Pirate Queen of the Stars | July 1st, 2016 – July 9th, 2016 |
| We Are XX | July 1st, 2016 – July 10th, 2016 |
| Toller | July 1st, 2016 – July 9th, 2016 |
| Wasteland | July 1st, 2016 – July 9th, 2016 |
| That's How I Remember It | July 1st, 2016 – July 9th, 2016 |
| Persephone | July 1st, 2016 – July 9th, 2016 |
| Out | July 1st, 2016 – July 9th, 2016 |
| Creature Slaying in the Key of G | July 1st, 2016 – July 9th, 2016 |
| #MannequinGirl: The Musical | July 1st, 2016 – July 9th, 2016 |
| #scarecrow | July 1st, 2016 – July 10th, 2016 |
| In Gods We Trust | July 1st, 2016 – July 9th, 2016 |
| In the Trenches: A Double Feature | July 1st, 2016 – July 9th, 2016 |
| Cam Baby | July 1st, 2016 – July 10th, 2016 |
| Candy & Shelley Go to the Desert | July 1st, 2016 – July 10th, 2016 |
| Common Ground | July 1st, 2016 – July 10th, 2016 |
| Romeo & Juliet Chainsaw Massacre | July 1st, 2016 – July 10th, 2016 |
| Peter Vs. Chris | July 1st, 2016 – July 9th, 2016 |
| Promise and Promiscuity: A New Musical | July 1st, 2016 – July 9th, 2016 |
| Curious Contagious | July 1st, 2016 – July 9th, 2016 |
| Finding Funny | July 1st, 2016 – July 10th, 2016 |
| Ring A Ding Dong Dandy | July 1st, 2016 – July 9th, 2016 |
| Tonight's Cancelled | July 1st, 2016 – July 9th, 2016 |
| Folk Lordz: Warriors & Fools | July 1st, 2016 – July 9th, 2016 |
| True Blue | July 1st, 2016 – July 10th, 2016 |
| Searching for Party | July 1st, 2016 – July 10th, 2016 |
| Shakespeare Crackpot | July 1st, 2016 – July 9th, 2016 |
| Like a Generation | July 1st, 2016 – July 9th, 2016 |
| Little Fires | July 1st, 2016 – July 9th, 2016 |
| Denmarked | July 1st, 2016 – July 9th, 2016 |
| Self-Exile | July 1st, 2016 – July 10th, 2016 |
| The Art of Being Alone | July 1st, 2016 – July 10th, 2016 |
| Rated R | July 1st, 2016 – July 10th, 2016 |
| Happiness™ | July 1st, 2016 – July 9th, 2016 |
| Orson Welles / Shylock | July 1st, 2016 – July 10th, 2016 |
| All Kidding Aside | July 1st, 2016 – July 9th, 2016 |
| Into | July 1st, 2016 – July 10th, 2016 |
| Alpha Delta 86 | July 1st, 2016 – July 10th, 2016 |
| Iza the Brave | July 1st, 2016 – July 9th, 2016 |
| Asiansploitation: Be More Pacific | July 1st, 2016 – July 9th, 2016 |
| Mr. Nep? | July 1st, 2016 – July 10th, 2016 |
| The Comedy of Errors | July 1st, 2016 – July 10th, 2016 |
| Kneel! Diamond Dogs | July 1st, 2016 – July 10th, 2016 |
| Wireless Connection | July 1st, 2016 – July 9th, 2016 |
| La Cucina | July 1st, 2016 – July 10th, 2016 |
| Birthday Cake | June 30th, 2016 – July 10th, 2016 |
| Bite-Sized | June 30th, 2016 – July 10th, 2016 |
| The Funky Punckies | June 30th, 2016 – July 9th, 2016 |
| Weird: The Witches of Macbeth | June 30th, 2016 – July 9th, 2016 |
| To Jane With Love | June 30th, 2016 – July 10th, 2016 |
| Water Wonders | June 30th, 2016 – July 10th, 2016 |
| War Tapes | June 30th, 2016 – July 9th, 2016 |
| Waking | June 30th, 2016 – July 9th, 2016 |
| Twelfth Night…A Puppet Epic! | June 30th, 2016 – July 9th, 2016 |
| Blind to Happiness | June 30th, 2016 – July 9th, 2016 |
| Everything Else is Sold Out | June 30th, 2016 – July 10th, 2016 |
| Perk Up, Pianist! | June 30th, 2016 – July 10th, 2016 |
| Evolution / Mr. Truth | June 30th, 2016 – July 10th, 2016 |
| (un)boxed | June 30th, 2016 – July 10th, 2016 |
| Exit | June 30th, 2016 – July 10th, 2016 |
| Bodies Strange | June 30th, 2016 – July 10th, 2016 |
| Scenes from Plays I Never Wrote | June 30th, 2016 – July 9th, 2016 |
| Shecky's Yoga Sequel – Because Enlightenment Doesn't Happen In Just One Class | June 30th, 2016 – July 10th, 2016 |
| Collapse | June 30th, 2016 – July 9th, 2016 |
| Rowing | June 30th, 2016 – July 10th, 2016 |
| The Stage Managers Guide to Dating Assholes | June 30th, 2016 – July 10th, 2016 |
| Cowboy Mouth | June 30th, 2016 – July 10th, 2016 |
| Falling Awake | June 30th, 2016 – July 10th, 2016 |
| False Start | June 30th, 2016 – July 9th, 2016 |
| Places to Wait | June 30th, 2016 – July 9th, 2016 |
| Fire In The Meth Lab | June 30th, 2016 – July 9th, 2016 |
| Damn Tank | June 30th, 2016 – July 7th, 2016 |
| Saor (Free) | June 30th, 2016 – July 9th, 2016 |
| For the Record | June 30th, 2016 – July 10th, 2016 |
| Next Thing You Know | June 30th, 2016 – July 9th, 2016 |
| Tuck & Daisy | June 30th, 2016 – July 10th, 2016 |
| Fractals | June 30th, 2016 – July 10th, 2016 |
| Dan's Inferno | June 30th, 2016 – June 10th, 2016 |
| A Good Death | June 30th, 2016 – July 10th, 2016 |
| Game Seven | June 30th, 2016 – July 9th, 2016 |
| Dario et la Diablesse: A Caribbean Musical | June 30th, 2016 – July 10th, 2016 |
| Get Yourself Home Skyler James | June 30th, 2016 – July 10th, 2016 |
| Getting Odd | June 30th, 2016 – July 9th, 2016 |
| Daughters of Feminists | June 30th, 2016 – July 7th, 2016 |
| Life List | June 30th, 2016 – July 10th, 2016 |
| Goodbye to All That | June 30th, 2016 – July 9th, 2016 |
| Downtown Jay | June 30th, 2016 – July 10th, 2016 |
| Tarot Live! | June 30th, 2016 – July 10th, 2016 |
| House of Vinyl | June 30th, 2016 – July 9th, 2016 |
| Instagraham | June 30th, 2016 – July 9th, 2016 |
| Plays in Cafes | June 30th, 2016 – July 10th, 2016 |
| Little Pricks | June 30th, 2016 – July 10th, 2016 |
| Like a Fly in Amber | June 30th, 2016 – July 10th, 2016 |
| Women | June 30th, 2016 – July 9th, 2016 |
| The No Bull$#!% History of Invention | June 30th, 2016 – July 9th, 2016 |
| Best Made Plans | June 30th, 2016 – July 9th, 2016 |
| Oh, Sarah! | June 30th, 2016 – July 9th, 2016 |
| Binge | June 29th, 2016 – July 10th, 2016 |
| Let Me Freeze Your Head | June 29th, 2016 – July 9th, 2016 |
| The Pain in My Ass or: How to Adult-2016 | June 29th, 2016 – July 10th, 2016 |
| A Bitter Shrew | June 29th, 2016 – July 10th, 2016 |
| The Unending | June 29th, 2016 – July 10th, 2016 |
| Road to Santiago | June 29th, 2016 – July 9th, 2016 |
| The Harvester | June 29th, 2016 – July 9th, 2016 |
| Man & Son: Ladies First | June 29th, 2016 – July 10th, 2016 |
| Pirates Don't Babysit! | June 29th, 2016 – July 10th, 2016 |
| Myths and Coffee Cups | June 29th, 2016 – July 10th, 2016 |
| Elektra | June 29th, 2016 – July 9th, 2016 |
| Mood Swings | June 29th, 2016 – June 10th, 2016 |
| Mullet's Ghost Story | June 29th, 2016 – July 10th, 2016 |
| Eraser | June 29th, 2016 – June 10th, 2016 |
| Waiting for Waiting for Godot | June 29th, 2016 – July 10th, 2016 |
| "Ze": queer as f*ck! | June 29th, 2016 – July 9th, 2016 |
| (in)decision | June 29th, 2016 – July 10th, 2016 |
| I Want to Be | June 29th, 2016 – July 10th, 2016 |
| Born With a Tale | June 29th, 2016 – July 10th, 2016 |
| Songbuster – An Improvised Musical | June 29th, 2016 – July 10th, 2016 |
| Bright Lights | June 29th, 2016 – July 9th, 2016 |
| Exterminating Angel | June 29th, 2016 – July 9th, 2016 |
| Silk Bath | June 29th, 2016 – July 9th, 2016 |
| Crux | June 29th, 2016 – July 10th, 2016 |
| The Fence | June 29th, 2016 – July 9th, 2016 |
| Plus One | June 29th, 2016 – July 10th, 2016 |
| Far Away | June 29th, 2016 – July 9th, 2016 |
| The End | June 29th, 2016 – July 10th, 2016 |
| A Glass Hive, AKA The Comedy of Errors | June 29th, 2016 – July 10th, 2016 |
| Cut Up | June 29th, 2016 – July 10th, 2016 |
| Dance Animal: Toronto | June 29th, 2016 – July 10th, 2016 |
| A Lover Improper | June 29th, 2016 – July 9th, 2016 |
| Gnaw | June 29th, 2016 – July 10th, 2016 |
| A Minor Mid-Career Retrospective | June 29th, 2016 – July 9th, 2016 |
| Doomed | June 29th, 2016 – July 10th, 2016 |
| God of Carnage | June 29th, 2016 – July 9th, 2016 |
| Inaudible Garbage | June 29th, 2016 – July 9th, 2016 |
| Sext | June 29th, 2016 – July 10th, 2016 |
| Inch Of Your Life: Episode 1 | June 29th, 2016 – July 10th, 2016 |
| A Thousand Kindnesses | June 29th, 2016 – July 10th, 2016 |
| That Joyce Girl | June 29th, 2016 – July 10th, 2016 |
| Echoes – A New Musical | June 29th, 2016 – July 9th, 2016 |
| Absolute Magic | June 29th, 2016 – July 9th, 2016 |
| Adam Bailey is On Fire | June 29th, 2016 – July 9th, 2016 |
| How May I Mate You? | June 29th, 2016 – July 10th, 2016 |
| Angels & Aliens | June 29th, 2016 – July 9th, 2016 |
| You Are (Not) Dead | June 29th, 2016 – July 9th, 2016 |
| King of the Castle | June 29th, 2016 – July 10th, 2016 |
| YellowZoned | June 29th, 2016 – July 9th, 2016 |
| Behold, the Barfly! | June 29th, 2016 – July 10th, 2016 |
| Knots | June 29th, 2016 – July 10th, 2016 |
| My Silly Yum | June 29th, 2016 – July 10th, 2016 |
| Pressgang Storytelling | June 29th, 2016 – July 10th, 2016 |
| I'm Right Here | July 4th, 2015 – July 12th, 2015 |
| 18 Imaginary Places To Visit Before You Die | July 3rd, 2015 – July 11th, 2015 |
| SwordPlay: A Play of Swords | July 3rd, 2015 – July 11th, 2015 |
| Georama | July 3rd, 2015 – July 11th, 2015 |
| The Man Who Loved Beer | July 3rd, 2015 – July 12th, 2015 |
| 2 Ruby Knockers, 1 Jaded Dick: A Dirk Darrow Investigation | July 3rd, 2015 – July 11th, 2015 |
| A Drop of Water | July 3rd, 2015 – July 12th, 2015 |
| Anatolia Speaks | July 3rd, 2015 – July 11th, 2015 |
| The Dinner Table | July 3rd, 2015 – July 12th, 2015 |
| Graham Clark Reads the Phone Book | July 3rd, 2015 – July 12th, 2015 |
| The King's Castle | July 3rd, 2015 – July 9th, 2015 |
| Waiting for Alonzo | July 3rd, 2015 – July 11th, 2015 |
| Urban Legends | July 3rd, 2015 – July 12th, 2015 |
| The Cruelest Phone Book in the World | July 3rd, 2015 – July 11th, 2015 |
| At Home | July 3rd, 2015 – July 12th, 2015 |
| Two Girls, One Corpse | July 3rd, 2015 – July 12th, 2015 |
| The Famous Haydell Sisters Comeback Tour | July 3rd, 2015 – July 11th, 2015 |
| Becoming Burlesque | July 3rd, 2015 – July 12th, 2015 |
| Beginagame | July 3rd, 2015 – July 12th, 2015 |
| Heartbeat and Other Ways To Say I Love You | July 3rd, 2015 – July 11th, 2015 |
| Hey! Good Lookin' | July 3rd, 2015 – July 11th, 2015 |
| Peter n' Chris present: Here Lies Chris | July 3rd, 2015 – July 11th, 2015 |
| Thumped! | July 3rd, 2015 – July 12th, 2015 |
| Klondyke: Stand Up Straight from the Yukon | July 3rd, 2015 – July 12th, 2015 |
| Kojira | July 3rd, 2015 – July 12th, 2015 |
| How May I Hate You? | July 3rd, 2015 – July 12th, 2015 |
| Pretending Things Are A Cock | July 3rd, 2015 – July 11th, 2015 |
| Caws & Effect | July 3rd, 2015 – July 12th, 2015 |
| Legs Crossed Hands On Your Lap | July 3rd, 2015 – July 11th, 2015 |
| Cootie Catcher | July 3rd, 2015 – July 11th, 2015 |
| Cut-Throat: The Isolation of Ambition | July 3rd, 2015 – July 11th, 2015 |
| Everyone Loves Sealand | July 3rd, 2015 – July 12th, 2015 |
| The Untitled Sam Mullins Project | July 3rd, 2015 – July 11th, 2015 |
| Deadmouse: The Musical | July 3rd, 2015 – July 11th, 2015 |
| Debris | July 3rd, 2015 – July 12th, 2015 |
| Deepest Darkest | July 3rd, 2015 – July 12th, 2015 |
| I Love You, Judy Merril | July 3rd, 2015 – July 12th, 2015 |
| Mumsical | July 3rd, 2015 – July 12th, 2015 |
| Feel Good Lost | July 3rd, 2015 – July 12th, 2015 |
| The 10/10/10 Project | July 3rd, 2015 – July 12th, 2015 |
| Mad Life Imagined | July 3rd, 2015 – July 11th, 2015 |
| My Big Fat German Puppet Show | July 3rd, 2015 – July 12th, 2015 |
| Folk Lordz | July 3rd, 2015 – July 12th, 2015 |
| Man's Dominion | July 3rd, 2015 – July 11th, 2015 |
| In Case We Disappear | July 3rd, 2015 – July 11th, 2015 |
| Hansel & Gretel | July 3rd, 2015 – July 12th, 2015 |
| For Body And Light Presents: Coming And Going | July 3rd, 2015 – July 11th, 2015 |
| Adventures of a Redheaded Coffeeshop Girl | July 3rd, 2015 – July 12th, 2015 |
| Starry Notions | July 3rd, 2015 – July 11th, 2015 |
| Ninety | July 2nd, 2015 – July 11th, 2015 |
| Washed Up | July 2nd, 2015 – July 12th, 2015 |
| Grade 8 | July 2nd, 2015 – July 11th, 2015 |
| Waiting in Line | July 2nd, 2015 – July 12th, 2015 |
| A Lesson In Gabby | July 2nd, 2015 – July 12th, 2015 |
| One Good Marriage | July 2nd, 2015 – July 12th, 2015 |
| Aspergers: A Tale of A Social Misfit | July 2nd, 2015 – July 12th, 2015 |
| Overtime | July 2nd, 2015 – July 11th, 2015 |
| Happy – What You Need To Be | July 2nd, 2015 – July 11th, 2015 |
| The Merry Wives of Windsor | July 2nd, 2015 – July 12th, 2015 |
| The Doctor Will See You Now | July 2nd, 2015 – July 12th, 2015 |
| Heart Puppetations | July 2nd, 2015 – July 11th, 2015 |
| The Most Honest Man in the World | July 2nd, 2015 – July 12th, 2015 |
| The Orchid and the Crow | July 2nd, 2015 – July 11th, 2015 |
| That's Just 5 Kids In A Trench Coat! | July 2nd, 2015 – July 12th, 2015 |
| The Hollow Square | July 2nd, 2015 – July 11th, 2015 |
| Jizz Sock | July 2nd, 2015 – July 12th, 2015 |
| Perceptions of Love in the Pursuit of Happiness | July 2nd, 2015 – July 11th, 2015 |
| High Tea | July 2nd, 2015 – July 12th, 2015 |
| Plays In Cafés | July 2nd, 2015 – July 12th, 2015 |
| Buckle My Shoe | July 2nd, 2015 – July 11th, 2015 |
| pool (no water) | July 2nd, 2015 – July 11th, 2015 |
| The Reproductive Life Cycle of a Flower | July 2nd, 2015 – July 11th, 2015 |
| Porn & Pinochet | July 2nd, 2015 – July 12th, 2015 |
| Carrie's Little Lambs | July 2nd, 2015 – July 11th, 2015 |
| Everyday Oppressions | July 2nd, 2015 – July 11th, 2015 |
| The Real Housewives of Murder | July 2nd, 2015 – July 11th, 2015 |
| Let's Start A Country! | July 2nd, 2015 – July 12th, 2015 |
| Redefining Wonder | July 2nd, 2015 – July 11th, 2015 |
| Meet Cute | July 2nd, 2015 – July 11th, 2015 |
| Lockeye & Pond in Death Killing Machine | July 2nd, 2015 – July 12th, 2015 |
| Mixed Chick | July 2nd, 2015 – July 12th, 2015 |
| Falcon Powder Presents: God's Beard! (The Only Sketch Show That Has Ever Happened) | July 2nd, 2015 – July 11th, 2015 |
| Zach Zultana: Space Gigalo | July 2nd, 2015 – July 11th, 2015 |
| She Said Yes | July 2nd, 2015 – July 12th, 2015 |
| Cinderella: It Ain't Over Till the Shoe Fits | July 2nd, 2015 – July 11th, 2015 |
| Shecky's Yoga Shul | July 2nd, 2015 – July 12th, 2015 |
| Fool's Gold | July 2nd, 2015 – July 12th, 2015 |
| SHEVIL the musical | July 2nd, 2015 – July 12th, 2015 |
| The Crazy Space Adventures of Princess Sparkly Butt & The Hot Dog Kid | July 2nd, 2015 – July 11th, 2015 |
| Eep and Coo and the Island that Flew | July 2nd, 2015 – July 11th, 2015 |
| Sizzle and Spin | July 2nd, 2015 – July 12th, 2015 |
| Yeats: A Ceremony of Innocence? | July 2nd, 2015 – July 12th, 2015 |
| The Weaker Vessels: Public Displays of Narcissism | July 2nd, 2015 – July 11th, 2015 |
| A Tournament of Lies | July 2nd, 2015 – July 10th, 2015 |
| Touch of Psycho | July 2nd, 2015 – July 11th, 2015 |
| Liver Diie: The Live Action Monster Maze Game Show Of Treasures & Horrors With Puppets | July 2nd, 2015 – July 12th, 2015 |
| Summerland | July 2nd, 2015 – July 12th, 2015 |
| Water Choke | July 2nd, 2015 – July 11th, 2015 |
| The Women of Tu-Na House | July 2nd, 2015 – July 12th, 2015 |
| Nantucket | July 1st, 2015 – July 11th, 2015 |
| Adventures of a Supervet Tech | July 1st, 2015 – July 12th, 2015 |
| Gavin Crawford: "Friend" "Like" #Me | July 1st, 2015 – July 9th, 2015 |
| 18: Foursome Majeure | July 1st, 2015 – July 12th, 2015 |
| All Our Yesterdays | July 1st, 2015 – July 12th, 2015 |
| OCD – Obsessive Compulsive Darryl | July 1st, 2015 – July 11th, 2015 |
| there/GONE | July 1st, 2015 – July 12th, 2015 |
| One More and the Bill | July 1st, 2015 – July 11th, 2015 |
| Hanger | July 1st, 2015 – July 12th, 2015 |
| The Inventor of All Things | July 1st, 2015 – July 12th, 2015 |
| Headless / The Play | July 1st, 2015 – July 11th, 2015 |
| Uncle Tommy's Campfire Ghost Stories (For Grown Ups) | July 1st, 2015 – July 12th, 2015 |
| Me With You | July 1st, 2015 – July 11th, 2015 |
| The McComedy Show | July 1st, 2015 – July 11th, 2015 |
| Rukmini's Gold | July 1st, 2015 – July 12th, 2015 |
| Twelfe Night, Or What You Will | July 1st, 2015 – July 12th, 2015 |
| Big Love | July 1st, 2015 – July 12th, 2015 |
| People Suck | July 1st, 2015 – July 11th, 2015 |
| Johnny Legdick, A Rock Opera | July 1st, 2015 – July 10th, 2015 |
| Bout | July 1st, 2015 – July 12th, 2015 |
| Quarter Life Crisis – The Musical | July 1st, 2015 – July 12th, 2015 |
| Regicide | July 1st, 2015 – July 11th, 2015 |
| Life Records | July 1st, 2015 – July 12th, 2015 |
| How Often Do I Dream… | July 1st, 2015 – July 11th, 2015 |
| Exposure | July 1st, 2015 – July 10th, 2015 |
| Rounding the Bend | July 1st, 2015 – July 11th, 2015 |
| The Woolgatherer | July 1st, 2015 – July 12th, 2015 |
| Duotang Chesterfield's Mystery Theatre Live | July 1st, 2015 – July 12th, 2015 |
| I Heart Failure | July 1st, 2015 – July 11th, 2015 |
| Morro and Jasp do Puberty | July 1st, 2015 – July 11th, 2015 |
| A Man Walks Into a Bar | July 1st, 2015 – July 11th, 2015 |
| Lust & Marriage | July 1st, 2015 – July 10th, 2015 |
| A Nurse's Worst Nightmare | July 1st, 2015 – July 11th, 2015 |
| Served | July 1st, 2015 – July 12th, 2015 |
| You Know I Know | July 1st, 2015 – July 12th, 2015 |
| Mandelshtam | July 1st, 2015 – July 12th, 2015 |
| You Are Not Alone | July 1st, 2015 – July 12th, 2015 |
| Corral Blue Can't Dance! | July 1st, 2015 – July 11th, 2015 |
| You and That Fucking Gorilla | July 1st, 2015 – July 11th, 2015 |
| Interrogation: Lives and Trials of the Kamloops Kid | July 1st, 2015 – July 12th, 2015 |
| Hamlet… A Puppet Epic! | July 1st, 2015 – July 12th, 2015 |
| Skunkweed | July 1st, 2015 – July 12th, 2015 |
| Sloanliness | July 1st, 2015 – July 12th, 2015 |
| XOXO: The Relationship Show | July 1st, 2015 – July 11th, 2015 |
| Stalkyard Hurts | July 1st, 2015 – July 12th, 2015 |
| Fruit Fruit Mouth Mouth | July 1st, 2015 – July 11th, 2015 |
| To Be Alone With You | July 1st, 2015 – July 12th, 2015 |
| Soaring Above Reality | July 1st, 2015 – July 11th, 2015 |
| Redheaded Stepchild | July 6th, 2014 – July 11th, 2014 |
| Einstein! | July 4th, 2014 – July 12th, 2014 |
| Return | July 4th, 2014 – July 13th, 2014 |
| Classical Guitar Concert | July 4th, 2014 – July 13th, 2014 |
| 50 Times Around the Sun: A Cabaret Journal | July 4th, 2014 – July 13th, 2014 |
| About Allegra | July 4th, 2014 – July 12th, 2014 |
| Hey '90s Kids, You're Old | July 4th, 2014 – July 13th, 2014 |
| If It's Not Too Much Trouble | July 4th, 2014 – July 12th, 2014 |
| Karenin's Anna | July 4th, 2014 – July 12th, 2014 |
| Jem Rolls One-Man Traffic Jam | July 4th, 2014 – July 12th, 2014 |
| Mr and Mrs Alexander: Sideshows & Psychics | July 4th, 2014 – July 12th, 2014 |
| Parallel Play | July 4th, 2014 – July 13th, 2014 |
| Roller Derby Saved My Soul | July 4th, 2014 – July 12th, 2014 |
| The Emergency Monologues | July 4th, 2014 – July 12th, 2014 |
| Silent Party Interlude | July 4th, 2014 – July 13th, 2014 |
| Everything is Fine… | July 4th, 2014 – July 13th, 2014 |
| The Legend of White Woman Creek | July 4th, 2014 – July 12th, 2014 |
| Watching Seana McKenna Watch Paint Dry | July 4th, 2014 – July 13th, 2014 |
| When All is Said & Get Served | July 4th, 2014 – July 12th, 2014 |
| Concrete Kid | July 4th, 2014 – July 13th, 2014 |
| An Ode To Dyads | July 4th, 2014 – July 12th, 2014 |
| A Quest of Character | July 4th, 2014 – July 12th, 2014 |
| I Think Therefore I'm Graham | July 4th, 2014 – July 13th, 2014 |
| Radical | July 4th, 2014 – July 13th, 2014 |
| Elly's Emotions | July 4th, 2014 – July 13th, 2014 |
| Licking Knives | July 4th, 2014 – July 13th, 2014 |
| Slut | July 4th, 2014 – July 12th, 2014 |
| Off Canvas (Remounted) | July 4th, 2014 – July 13th, 2014 |
| Sperm Wars | July 4th, 2014 – July 12th, 2014 |
| Rulers of The Universe: A Love Story | July 4th, 2014 – July 12th, 2014 |
| Summer Hot, Summer Are Not | July 4th, 2014 – July 13th, 2014 |
| Those Shoes That Light Up | July 4th, 2014 – July 12th, 2014 |
| Sean and Steven Run for Mayor | July 4th, 2014 – July 13th, 2014 |
| ROCKgarden Party! An Interactive Children's Musical | July 4th, 2014 – July 12th, 2014 |
| Never Swim Alone | July 4th, 2014 – July 13th, 2014 |
| Punch Up | July 4th, 2014 – July 13th, 2014 |
| Tarrare: A Story of Hunger | July 4th, 2014 – July 13th, 2014 |
| Red Bill | July 4th, 2014 – July 12th, 2014 |
| Bard Fiction | July 4th, 2014 – June 11th, 2014 |
| Oni | July 4th, 2014 – July 12th, 2014 |
| The Assassination of Robert Ford: Dirty Little Coward | July 4th, 2014 – July 12th, 2014 |
| Gunshot | July 4th, 2014 – July 12th, 2014 |
| Conversations with Dork | July 4th, 2014 – July 12th, 2014 |
| Behind Closed Doors | July 4th, 2014 – June 13th, 2014 |
| You Detective | July 4th, 2014 – July 13th, 2014 |
| Hugh and I | July 3rd, 2014 – July 13th, 2014 |
| Cirqular | July 3rd, 2014 – July 13th, 2014 |
| FASTER Presents: The Elephant in The Room | July 3rd, 2014 – July 12th, 2014 |
| Confessions of a Redheaded Coffeeshop Girl | July 3rd, 2014 – July 13th, 2014 |
| In Denial: A One Woman Clown Show | July 3rd, 2014 – July 13th, 2014 |
| Komunka | July 3rd, 2014 – July 13th, 2014 |
| An Evening in July | July 3rd, 2014 – July 13th, 2014 |
| Little Miss Understood | July 3rd, 2014 – July 13th, 2014 |
| Elvis and Dick | July 3rd, 2014 – July 12th, 2014 |
| Desperately Seeking Something | July 3rd, 2014 – July 11th, 2014 |
| Emerald City – A Musical Play | July 3rd, 2014 – July 13th, 2014 |
| Play Piano Play | July 3rd, 2014 – July 12th, 2014 |
| No One Needs Know Shania | July 3rd, 2014 – July 12th, 2014 |
| The Dark Fantastic | July 3rd, 2014 – July 12th, 2014 |
| What Mama Said About "Down There" | July 3rd, 2014 – July 12th, 2014 |
| Who Killed Gertrude Crump? | July 3rd, 2014 – July 12th, 2014 |
| Salvador | July 3rd, 2014 – July 13th, 2014 |
| Love's Labour's Lost | July 3rd, 2014 – July 13th, 2014 |
| Don't Tell My Dad | July 3rd, 2014 – July 12th, 2014 |
| Andy Warhol Presents: Valerie | July 3rd, 2014 – July 13th, 2014 |
| Group Therapy | July 3rd, 2014 – July 12th, 2014 |
| Busyness | July 3rd, 2014 – July 12th, 2014 |
| She's Black, He's jewish, They're married, Oy Vey! | July 3rd, 2014 – July 12th, 2014 |
| Mind Map | July 3rd, 2014 – July 13th, 2014 |
| One Legged Dancer | July 3rd, 2014 – July 12th, 2014 |
| Here After | July 3rd, 2014 – July 13th, 2014 |
| Julius Caesar Project | July 3rd, 2014 – July 13th, 2014 |
| The Dysmorphia Diet | July 3rd, 2014 – July 13th, 2014 |
| Hungry | July 3rd, 2014 – July 13th, 2014 |
| A Bicycle Built for Two | July 3rd, 2014 – July 12th, 2014 |
| Lost and Found | July 3rd, 2014 – July 12th, 2014 |
| Rapunzel: The Extension Edition | July 3rd, 2014 – July 13th, 2014 |
| Only Human | July 3rd, 2014 – July 12th, 2014 |
| Now Keep In Mind That I'm An Artist | July 3rd, 2014 – July 13th, 2014 |
| Rocketbaby | July 3rd, 2014 – July 13th, 2014 |
| Prisoners & Criminals | July 3rd, 2014 – July 13th, 2014 |
| No Chance In Hell | July 3rd, 2014 – July 13th, 2014 |
| Think Bigg | July 3rd, 2014 – June 13th, 2014 |
| Fantastic Extravagance | July 3rd, 2014 – July 13th, 2014 |
| #WeddingMusical | July 3rd, 2014 – July 12th, 2014 |
| Arabian Nights: A Belly Dance Spectacular | July 3rd, 2014 – July 12th, 2014 |
| 52 Pick-Up | July 3rd, 2014 – July 13th, 2014 |
| All In The Timing | July 3rd, 2014 – July 12th, 2014 |
| Sex T-rex Presents – Watch Out Wildkat! : Yer Dealin' with The Devil | July 3rd, 2014 – July 12th, 2014 |
| Birdy…Or, How Not to Disappear | July 3rd, 2014 – July 13th, 2014 |
| Ancient History | July 3rd, 2014 – July 13th, 2014 |
| Strapless | July 2nd, 2014 – July 12th, 2014 |
| Dreams of Summer's End | July 2nd, 2014 – July 11th, 2014 |
| Centre of the Universe | July 2nd, 2014 – July 13th, 2014 |
| It's Kind of a Love Story | July 2nd, 2014 – July 12th, 2014 |
| Kitt & Jane: An Interactive Survival Guide to the Near-Post-Apocalyptic Future | July 2nd, 2014 – July 11th, 2014 |
| Euripides' The Trojan Women | July 2nd, 2014 – July 13th, 2014 |
| Gold Fever | July 2nd, 2014 – July 13th, 2014 |
| Happy Foods | July 2nd, 2014 – July 13th, 2014 |
| Mute: A Musical Against Bullying | July 2nd, 2014 – July 12th, 2014 |
| Chasing Margaret Flatwood | July 2nd, 2014 – July 13th, 2014 |
| Time Stands Still | July 2nd, 2014 – July 13th, 2014 |
| The Urinal Dialogues | July 2nd, 2014 – July 13th, 2014 |
| The Devil's Circus | July 2nd, 2014 – July 12th, 2014 |
| Pardon Me Cow | July 2nd, 2014 – July 13th, 2014 |
| This Ain't The Yellow Brick Road | July 2nd, 2014 – July 12th, 2014 |
| Summer Spectacular | July 2nd, 2014 – July 13th, 2014 |
| Tikva's Orchestra | July 2nd, 2014 – July 11th, 2014 |
| Valkyrie | July 2nd, 2014 – July 13th, 2014 |
| True | July 2nd, 2014 – July 12th, 2014 |
| Climbing Mount Rumsfeld | July 2nd, 2014 – July 13th, 2014 |
| Out to Lunch | July 2nd, 2014 – July 12th, 2014 |
| Baker's Dozen | July 2nd, 2014 – July 13th, 2014 |
| Myth of the Ostrich | July 2nd, 2014 – July 13th, 2014 |
| Confessions of An Operatic Mute | July 2nd, 2014 – July 12th, 2014 |
| Ask Lovecraft | July 2nd, 2014 – July 13th, 2014 |
| Lwam is Eritrea's Greatest Hockey Player | July 2nd, 2014 – July 12th, 2014 |
| Bette Davis Eyes | July 2nd, 2014 – July 13th, 2014 |
| Potosí | July 2nd, 2014 – July 13th, 2014 |
| The Art of Traditional Head-Tying | July 2nd, 2014 – July 13th, 2014 |
| Commencement: A Work of Fiction and Musical of Sorts | July 2nd, 2014 – July 13th, 2014 |
| Great Battles in History | July 2nd, 2014 – July 12th, 2014 |
| Spilling Family Secrets | July 2nd, 2014 – July 12th, 2014 |
| Amusement | July 2nd, 2014 – July 9th, 2014 |
| My Last – | July 2nd, 2014 – July 13th, 2014 |
| Dr. Frightful Presents: Dead Air | July 2nd, 2014 – July 13th, 2014 |
| Tachycardia | July 2nd, 2014 – July 12th, 2014 |
| Peter 'N Chris And The Kinda Ok Corral | July 2nd, 2014 – July 12th, 2014 |
| Three Men in a Boat | July 2nd, 2014 – July 13th, 2014 |
| Some Clowns Do Not Do Birthdays | July 2nd, 2014 – July 13th, 2014 |
| Inside Albert's Head | July 2nd, 2014 – July 13th, 2014 |
| The Common Ground: A Musical Dissertation | July 2nd, 2014 – July 13th, 2014 |
| I Was Born White | July 2nd, 2014 – July 12th, 2014 |
| 2-Man No-Show: 4D | July 2nd, 2014 – July 12th, 2014 |
| Vectors of Their Interest | July 2nd, 2014 – July 13th, 2014 |
| The Art of Storytelling | July 2nd, 2014 – July 13th, 2014 |
| Memento Mori | July 2nd, 2014 – July 13th, 2014 |
| Real Dead Ghosts | July 2nd, 2014 – July 12th, 2014 |
| Aiden Flynn Lost His Brother So He Makes Another | July 2nd, 2014 – July 12th, 2014 |
| A Simple Twist of Faith | July 2nd, 2014 – July 13th, 2014 |
| Liza Live! | July 8th, 2013 – July 13th, 2013 |
| Teaching Hamlet | July 5th, 2013 – July 13th, 2013 |
| Terry Pratchett's Monstrous Regiment | July 5th, 2013 – July 14th, 2013 |
| BURNT… and Toasted! | July 5th, 2013 – July 13th, 2013 |
| A Midsummer Night's Dream… A Puppet Epic! | July 5th, 2013 – July 14th, 2013 |
| Kill, Sister, Kill | July 5th, 2013 – July 14th, 2013 |
| The Very Very Girl | July 5th, 2013 – July 13th, 2013 |
| The Collectors | July 5th, 2013 – July 14th, 2013 |
| Almost, Maine | July 5th, 2013 – July 13th, 2013 |
| Trip | July 5th, 2013 – July 13th, 2013 |
| Tomes | July 5th, 2013 – July 14th, 2013 |
| Dabda | July 5th, 2013 – July 14th, 2013 |
| The Adversary | July 5th, 2013 – July 13th, 2013 |
| The Hatter | July 5th, 2013 – July 14th, 2013 |
| Peter n' Chris Explore their Bodies | July 5th, 2013 – July 13th, 2013 |
| The Hystericon | July 5th, 2013 – July 13th, 2013 |
| No Permanent Answers | July 5th, 2013 – July 14th, 2013 |
| Assassinating Thomson | July 5th, 2013 – July 13th, 2013 |
| How to Become a Spinster | July 5th, 2013 – July 13th, 2013 |
| Fear Factor: Canine Edition | July 5th, 2013 – July 13th, 2013 |
| Bad Guys Finish First | July 5th, 2013 – July 14th, 2013 |
| Stalled | July 5th, 2013 – July 13th, 2013 |
| Jesus Freaks | July 5th, 2013 – July 14th, 2013 |
| Killcreek | July 5th, 2013 – July 14th, 2013 |
| Fracture | July 5th, 2013 – July 14th, 2013 |
| Sour Grapes | July 5th, 2013 – July 13th, 2013 |
| The Truth About Comets | July 5th, 2013 – July 13th, 2013 |
| Drowning in Wasabi | July 5th, 2013 – July 14th, 2013 |
| Offensive to Some | July 5th, 2013 – July 14th, 2013 |
| The Adventures of a Professional Corpse | July 5th, 2013 – July 14th, 2013 |
| The Soaps | July 5th, 2013 – July 14th, 2013 |
| Exit | July 5th, 2013 – July 13th, 2013 |
| Death Married My Daughter | July 5th, 2013 – July 14th, 2013 |
| Hazards | July 5th, 2013 – July 13th, 2013 |
| 2-Man No-Show 3 | July 5th, 2013 – July 14th, 2013 |
| O(h) | July 5th, 2013 – July 13th, 2013 |
| Everything I Need | July 5th, 2013 – July 13th, 2013 |
| The Happiest Place on Earth | July 5th, 2013 – July 14th, 2013 |
| The Secret Life of Walter Manny | July 5th, 2013 – July 14th, 2013 |
| Adventure! | July 4th, 2013 – July 13th, 2013 |
| Bremen Rock City | July 4th, 2013 – July 14th, 2013 |
| Or Be Eaten | July 4th, 2013 – July 13th, 2013 |
| Nobody's Idol | July 4th, 2013 – July 13th, 2013 |
| Rovero & Juliet | July 4th, 2013 – July 13th, 2013 |
| MSM [Men Seeking Men] | July 4th, 2013 – July 13th, 2013 |
| Weaksauce | July 4th, 2013 – July 14th, 2013 |
| Stealing Sam | July 4th, 2013 – July 14th, 2013 |
| Jem Rolls Attacks the Silence | July 4th, 2013 – July 14th, 2013 |
| Bitch. A Cathartic Purge, Based on a True Story. | July 4th, 2013 – July 14th, 2013 |
| A Young Lady's Guide to Vivisection | July 4th, 2013 – July 14th, 2013 |
| The Nature of a Bullet | July 4th, 2013 – July 14th, 2013 |
| 2 for Tea | July 4th, 2013 – July 13th, 2013 |
| Stay With Me | July 4th, 2013 – July 13th, 2013 |
| Fuck Shakespeare | July 4th, 2013 – July 14th, 2013 |
| Callaghan! & the Wings of a Butterfly | July 4th, 2013 – July 14th, 2013 |
| Alex Nussbaum's Handbook to the Future: A Brave New Worrier | July 4th, 2013 – July 14th, 2013 |
| Solo: A Boy's Journey | July 4th, 2013 – July 14th, 2013 |
| Elvis is Water | July 4th, 2013 – July 14th, 2013 |
| Supperfesta! | July 4th, 2013 – July 14th, 2013 |
| Kin | July 4th, 2013 – July 14th, 2013 |
| Adopt This! | July 4th, 2013 – July 14th, 2013 |
| Making Love with Expresso | July 4th, 2013 – July 13th, 2013 |
| Yarn | July 4th, 2013 – July 14th, 2013 |
| A King's Heart | July 4th, 2013 – July 13th, 2013 |
| Saint Francis Talks to the Birds | July 4th, 2013 – July 14th, 2013 |
| Jesus Jello: The Miraculous Confection | July 4th, 2013 – July 14th, 2013 |
| Cold Comfort | July 4th, 2013 – July 13th, 2013 |
| Erotic Tales from the Old Testament | July 4th, 2013 – July 6th, 2013 |
| Excuse You! | July 4th, 2013 – July 14th, 2013 |
| Polly Polly | July 4th, 2013 – July 13th, 2013 |
| Vangroovy | July 4th, 2013 – July 14th, 2013 |
| Handle With Care | July 4th, 2013 – July 14th, 2013 |
| The Prettiest Little Theatre North of San Francisco | July 4th, 2013 – July 14th, 2013 |
| My High-Heeled Life: Or, How I Learned to Keep Worrying and Love My Stilettos | July 4th, 2013 – July 14th, 2013 |
| The Homemaker | July 4th, 2013 – July 11th, 2013 |
| Much Ado About Nothing | July 4th, 2013 – July 14th, 2013 |
| SQUAT: A Super Secret Back-Alley Musical | July 4th, 2013 – July 13th, 2013 |
| Play Actually: a Non Rom Com | July 4th, 2013 – July 13th, 2013 |
| Honest Aesop's Fables | July 4th, 2013 – July 13th, 2013 |
| Baggage 2 | July 4th, 2013 – July 13th, 2013 |
| The Invisible City | July 3rd, 2013 – July 13th, 2013 |
| Follow Your Fear | July 3rd, 2013 – July 13th, 2013 |
| Radio :30 | July 3rd, 2013 – July 13th, 2013 |
| VGL 5'4″ Top | July 3rd, 2013 – July 14th, 2013 |
| We Are the Bomb | July 3rd, 2013 – July 14th, 2013 |
| Threads | July 3rd, 2013 – July 13th, 2013 |
| Oh God – The Drums | July 3rd, 2013 – July 13th, 2013 |
| Battle of the Bastards | July 3rd, 2013 – July 13th, 2013 |
| The Retirement Plan | July 3rd, 2013 – July 14th, 2013 |
| This Play is Like ______ | July 3rd, 2013 – July 13th, 2013 |
| Good Girl | July 3rd, 2013 – July 14th, 2013 |
| The Oak Room | July 3rd, 2013 – July 14th, 2013 |
| The Final Trick of a Shoddy Magician | July 3rd, 2013 – July 14th, 2013 |
| Love is a Poverty You Can Sell 2: Kisses for a Pfennig | July 3rd, 2013 – July 14th, 2013 |
| The 8th Day | July 3rd, 2013 – July 13th, 2013 |
| Tales of Whoa | July 3rd, 2013 – July 14th, 2013 |
| Piece of Mind | July 3rd, 2013 – July 13th, 2013 |
| The Musical of Musicals: The Musical! | July 3rd, 2013 – July 14th, 2013 |
| Here | July 3rd, 2013 – July 14th, 2013 |
| A Glance at Chinese Performing Arts | July 3rd, 2013 – July 13th, 2013 |
| Apostles Creed | July 3rd, 2013 – July 14th, 2013 |
| Just Lift Your Feet | July 3rd, 2013 – July 14th, 2013 |
| Corpus Matris | July 3rd, 2013 – July 14th, 2013 |
| The Servant of Two Masters | July 3rd, 2013 – July 14th, 2013 |
| This Prison or: He Came Through the Floor | July 3rd, 2013 – July 13th, 2013 |
| Teach Me | July 3rd, 2013 – July 14th, 2013 |
| It's Always You | July 3rd, 2013 – July 12th, 2013 |
| One Side of an Ampersand | July 3rd, 2013 – July 14th, 2013 |
| Opera for Heathens | July 3rd, 2013 – July 14th, 2013 |
| I Hired a Contract Killer | July 3rd, 2013 – July 14th, 2013 |
| Big Metal Box | July 3rd, 2013 – July 14th, 2013 |
| Fort Isabel | July 3rd, 2013 – July 13th, 2013 |
| Life as a Pomegranate | July 3rd, 2013 – July 14th, 2013 |
| Mo and Jess Kill Susie | July 3rd, 2013 – July 13th, 2013 |
| Charming Monsters | July 3rd, 2013 – July 13th, 2013 |
| Genesis and Other Stories | July 3rd, 2013 – July 14th, 2013 |
| Mercury | July 3rd, 2013 – July 14th, 2013 |
| The Effects of Time Travel on Neurotic Homos | July 3rd, 2013 – July 13th, 2013 |
| You Won't Be Here (Tomorrow) | July 3rd, 2013 – July 14th, 2013 |
| 3 artists search for a festival | July 3rd, 2013 – July 13th, 2013 |
| Stop Kiss | July 3rd, 2013 – July 14th, 2013 |
| Surviving Speares | July 3rd, 2013 – July 14th, 2013 |
| Spoon: a queer play | July 3rd, 2013 – July 14th, 2013 |
| Give Up the Ghost | July 3rd, 2013 – July 13th, 2013 |
| Elizabeth – Darcy: An Adaptation of Pride and Prejudice | July 3rd, 2013 – July 14th, 2013 |
| The Taliban Don't Like My Knickers | July 3rd, 2013 – July 14th, 2013 |
| Strolling Player | July 3rd, 2013 – July 13th, 2013 |
| Evacuate | July 3rd, 2013 – July 13th, 2013 |
| The Gravity Hour | July 6th, 2012 – July 14th, 2012 |
| Soulo | July 6th, 2012 – July 14th, 2012 |
| Pornstar | July 6th, 2012 – July 15th, 2012 |
| Buffering… | July 6th, 2012 – July 15th, 2012 |
| The Bear / Lady with a Lap Dog | July 6th, 2012 – July 15th, 2012 |
| A Funeral for Clowns | July 6th, 2012 – July 15th, 2012 |
| The Soaps | July 6th, 2012 – July 15th, 2012 |
| One in a Million (a micromusical) | July 6th, 2012 – July 15th, 2012 |
| Medicine | July 6th, 2012 – July 16th, 2012 |
| Raw | July 6th, 2012 – July 14th, 2012 |
| Two Weird Ladies Bomb the Fringe | July 6th, 2012 – July 14th, 2012 |
| Vic Harbour | July 6th, 2012 – July 14th, 2012 |
| Dirty Butterfly | July 6th, 2012 – July 15th, 2012 |
| Numbers | July 6th, 2012 – July 15th, 2012 |
| The Other Three Sisters | July 5th, 2012 – July 14th, 2012 |
| Sundance | July 5th, 2012 – July 14th, 2012 |
| Fake News Fangirl | July 5th, 2012 – July 14th, 2012 |
| Tick | July 5th, 2012 – July 14th, 2012 |
| Of Mice and Morro and Jasp | July 5th, 2012 – July 14th, 2012 |
| Rare | July 5th, 2012 – July 14th, 2012 |
| Life in the Raw | July 5th, 2012 – July 14th, 2012 |
| Then He Wakes Up | July 5th, 2012 – July 15th, 2012 |
| The Stain | July 5th, 2012 – July 14th, 2012 |
| The Super Secret Subway Society | July 5th, 2012 – July 14th, 2012 |
| Botched | July 5th, 2012 – July 15th, 2012 |
| Empire of the Magic Beanstalks | July 5th, 2012 – July 14th, 2012 |
| Dina: The Burlapped Crusader | July 5th, 2012 – July 13th, 2012 |
| With Love and a Major Organ | July 5th, 2012 – July 15th, 2012 |
| U.S. Drag | July 5th, 2012 – July 14th, 2012 |
| The Taming of the Shrew | July 5th, 2012 – July 15th, 2012 |
| Tam Lin | July 5th, 2012 – July 17th, 2012 |
| The Omega Project | July 5th, 2012 – July 15th, 2012 |
| How I Lost One Pound: The Musical | July 5th, 2012 – July 14th, 2012 |
| The Virginity Lost & Found | July 4th, 2012 – July 15th, 2012 |
| The Wakowski Bros. | July 4th, 2012 – July 15th, 2012 |
| Mahmoud | July 4th, 2012 – July 15th, 2012 |
| Transit Diaries | July 4th, 2012 – July 15th, 2012 |
| Samkon & Francis Go Swimming (Part 1) | July 4th, 2012 – July 14th, 2012 |
| The House of Bernarda Alba | July 4th, 2012 – July 15th, 2012 |
| Quantum Taxis | July 4th, 2012 – July 15th, 2012 |
| The Dinner | July 4th, 2012 – July 15th, 2012 |
| Antigone | July 4th, 2012 – July 15th, 2012 |
| Release the Stars: The Ballad of Randy and Evi Quaid | July 4th, 2012 – July 14th, 2012 |
| That Boob Show | July 4th, 2012 – July 16th, 2012 |
| Like a Dog | July 4th, 2012 – July 15th, 2012 |
| Mum & the Big C | July 4th, 2012 – July 14th, 2012 |
| Help Yourself | July 4th, 2012 – July 15th, 2012 |
| The Princess of Porn: The Musical | July 4th, 2012 – July 14th, 2012 |
| reSURGEnce | July 9th, 2011 – July 16th, 2011 |
| Ab Intra | July 8th, 2011 – July 17th, 2011 |
| Virginia Aldridge, BSc | July 8th, 2011 – July 17th, 2011 |
| Cendrillon | July 8th, 2011 – July 16th, 2011 |
| Mullet's Make-a-Play | July 8th, 2011 – July 16th, 2011 |
| Finally: An Epic Cycle | July 8th, 2011 – July 16th, 2011 |
| The Editor | July 8th, 2011 – July 17th, 2011 |
| Tyumen, Then | July 8th, 2011 – July 16th, 2011 |
| The Grapes of Khan | July 8th, 2011 – July 17th, 2011 |
| Pitch Blond | July 8th, 2011 – July 17th, 2011 |
| Raton Laveur | July 8th, 2011 – July 17th, 2011 |
| Saved | July 8th, 2011 – July 16th, 2011 |
| Hypnogogic Logic | July 8th, 2011 – July 15th, 2011 |
| Trotsky & Hutch on Patrol | July 8th, 2011 – July 17th, 2011 |
| Misprint (1st Issue) | July 8th, 2011 – July 17th, 2011 |
| Sex, Religion, and Other Hang-Ups | July 8th, 2011 – July 17th, 2011 |
| P-Dale | July 8th, 2011 – July 16th, 2011 |
| The Godot Cycle | July 8th, 2011 – July 17th, 2011 |
| The Soaps | July 8th, 2011 – July 17th, 2011 |
| Mickey & Judy | July 8th, 2011 – July 17th, 2011 |
| Hushabye | July 7th, 2011 – July 16th, 2011 |
| Bordeaux | July 7th, 2011 – July 17th, 2011 |
| Breaking News | July 7th, 2011 – July 16th, 2011 |
| Mister Baxter | July 7th, 2011 – July 17th, 2011 |
| Brother Andre's Heart | July 7th, 2011 – July 17th, 2011 |
| Chaotica | July 7th, 2011 – July 14th, 2011 |
| Oh, Raven!! | July 7th, 2011 – July 17th, 2011 |
| Mary's Wedding | July 7th, 2011 – July 16th, 2011 |
| Living with Henry | July 7th, 2011 – July 17th, 2011 |
| Infinitum | July 7th, 2011 – July 17th, 2011 |
| Swoon! | July 7th, 2011 – July 16th, 2011 |
| Romeo and Juliet | July 7th, 2011 – July 17th, 2011 |
| She Said What Happened | July 7th, 2011 – July 16th, 2011 |
| We Few They Many | July 6th, 2011 – July 17th, 2011 |
| Rabbit Hole | July 6th, 2011 – July 17th, 2011 |
| Rob Ford and the Mysterious Case of the Flying Anarchist | July 6th, 2011 – July 16th, 2011 |
| Queer Bathroom Monologues | July 6th, 2011 – July 17th, 2011 |
| Mute | July 6th, 2011 – July 17th, 2011 |
| Boyfriends | July 6th, 2011 – July 16th, 2011 |
| Shotgun Wedding | July 6th, 2011 – July 17th, 2011 |
| The Giant's Garden | July 6th, 2011 – July 16th, 2011 |
| The Tiki Bikini Beach Paradise Party A-Go-Go! | July 6th, 2011 – July 17th, 2011 |
| Awake | July 6th, 2011 – July 17th, 2011 |
| Excuse Me Would You Like to Buy a Bar | July 6th, 2011 – July 17th, 2011 |
| Kim's Convenience | July 6th, 2011 – July 17th, 2011 |
| War of the Clowns | July 6th, 2011 – July 16th, 2011 |
| Public Speaking | July 6th, 2010 – July 11th, 2010 |
| 2-Man No-Show 2 | July 3rd, 2010 – July 11th, 2010 |
| Lifeline | July 3rd, 2010 – July 10th, 2010 |
| Slingers the Musical | July 2nd, 2010 – July 11th, 2010 |
| Amy Zuch's Key to Key | July 2nd, 2010 – July 10th, 2010 |
| The Making Of | July 2nd, 2010 – July 11th, 2010 |
| Maude-Lynne Sells Out | July 2nd, 2010 – July 11th, 2010 |
| ac-'TOR | July 2nd, 2010 – July 11th, 2010 |
| Pick of the Fringe! | July 2nd, 2010 – July 10th, 2010 |
| Double Double | July 2nd, 2010 – July 10th, 2010 |
| Raven for a Lark | July 2nd, 2010 – July 11th, 2010 |
| Leacock Live! | July 2nd, 2010 – July 11th, 2010 |
| Jack Frost | July 2nd, 2010 – July 11th, 2010 |
| Almost, Again | July 2nd, 2010 – July 11th, 2010 |
| Fairy Tale Ending: The Big Bad Family Musical | July 2nd, 2010 – July 10th, 2010 |
| Dance Animal Presents: Dance Animal | July 1st, 2010 – July 11th, 2010 |
| Trudeautopia | July 1st, 2010 – July 10th, 2010 |
| The Domino Effect | July 1st, 2010 – July 11th, 2010 |
| Sia | July 1st, 2010 – July 10th, 2010 |
| The Cat of Kensington | July 1st, 2010 – July 11th, 2010 |
| The Blackheart Princess | July 1st, 2010 – July 11th, 2010 |
| You & Me and Me & You | July 1st, 2010 – July 10th, 2010 |
| Round Trip | July 1st, 2010 – July 10th, 2010 |
| The Complex: A Toronto Tale | July 1st, 2010 – July 11th, 2010 |
| This is About the Push | July 1st, 2010 – July 10th, 2010 |
| Wedding Night in Canada | July 1st, 2010 – July 10th, 2010 |
| Wet | July 1st, 2010 – July 10th, 2010 |
| Act Now! | July 1st, 2010 – July 11th, 2010 |
| Seven of Us | July 1st, 2010 – July 10th, 2010 |
| The Silent City | June 30th, 2010 – July 11th, 2010 |
| Short Story Long | June 30th, 2010 – July 11th, 2010 |
| Dead Cat Bounce | June 30th, 2010 – July 10th, 2010 |
| Bosco & Jones | June 30th, 2010 – July 10th, 2010 |
| Tightrope | June 30th, 2010 – July 11th, 2010 |
| Love is a Poverty You Can Sell | June 30th, 2010 – July 11th, 2010 |
| The Whores | June 30th, 2010 – July 10th, 2010 |
| [sic] | June 30th, 2010 – July 10th, 2010 |
| All or None | June 30th, 2010 – July 11th, 2010 |
| Morro and Jasp Gone Wild | June 30th, 2010 – July 11th, 2010 |
| Craplicker | June 30th, 2010 – July 11th, 2010 |
| The Waves | June 30th, 2010 – July 11th, 2010 |
| The Plank | June 30th, 2010 – July 11th, 2010 |
| Lucky 9 | June 30th, 2010 – July 11th, 2010 |
| Killing Game | June 30th, 2010 – July 11th, 2010 |
| The Centre of Everything Civilised | June 30th, 2010 – July 10th, 2010 |
| The Last Buffalo | June 30th, 2010 – July 11th, 2010 |
| My Mother's Lesbian Jewish Wiccan Wedding | July 7th, 2009 – July 12th, 2009 |
| Brother, Can You Spare Some Pants? | July 4th, 2009 – July 12th, 2009 |
| How to Make a Mix Tape | July 4th, 2009 – July 12th, 2009 |
| 2-Man No-Show | July 3rd, 2009 – July 12th, 2009 |
| Charles Manson and Timothy Leary in Folsom Prison | July 3rd, 2009 – July 12th, 2009 |
| Reflections on Giving Birth to a Squid | July 3rd, 2009 – July 11th, 2009 |
| Ever | July 3rd, 2009 – July 12th, 2009 |
| A Crack in the Ceiling | July 3rd, 2009 – July 12th, 2009 |
| Chicken Licken | July 3rd, 2009 – July 12th, 2009 |
| Dancing in My Unbirthday Suit | July 3rd, 2009 – July 12th, 2009 |
| Bingo: The Show | July 3rd, 2009 – July 12th, 2009 |
| Peeler | July 3rd, 2009 – July 12th, 2009 |
| Scaredy Kat | July 3rd, 2009 – July 12th, 2009 |
| Sara Hennessey Town | July 3rd, 2009 – July 12th, 2009 |
| Things Base and Weill…Love Can Transpose! | July 3rd, 2009 – July 11th, 2009 |
| Lysistrata | July 3rd, 2009 – July 11th, 2009 |
| Dracula in a Time of Climate Change | July 3rd, 2009 – July 11th, 2009 |
| Nebraska | July 3rd, 2009 – July 11th, 2009 |
| Blind to Happiness… | July 3rd, 2009 – July 12th, 2009 |
| The Emergency Monologues | July 3rd, 2009 – July 11th, 2009 |
| Shadows in Bloom | July 2nd, 2009 – July 11th, 2009 |
| Icarus Redux | July 2nd, 2009 – July 12th, 2009 |
| Moving Along | July 2nd, 2009 – July 12th, 2009 |
| Fucking Stephen Harper | July 2nd, 2009 – July 10th, 2009 |
| As You Puppet | July 2nd, 2009 – July 12th, 2009 |
| Rock Time 2009 | July 2nd, 2009 – July 11th, 2009 |
| Derrick, Supreme Ruler of the World, and Mister Sock | July 2nd, 2009 – July 11th, 2009 |
| Tim Buck 2 | July 2nd, 2009 – July 12th, 2009 |
| The Sicilian | July 2nd, 2009 – July 12th, 2009 |
| The Universal Wolf | July 2nd, 2009 – July 12th, 2009 |
| Straight. (From That Side of Town) | July 2nd, 2009 – July 12th, 2009 |
| Fish Face | July 2nd, 2009 – July 11th, 2009 |
| Just East of Broadway | July 2nd, 2009 – July 11th, 2009 |
| Hipcheck: The Musical | July 2nd, 2009 – July 12th, 2009 |
| A Singularity of Being | July 1st, 2009 – July 12th, 2009 |
| Heartsurge | July 1st, 2009 – July 11th, 2009 |
| Naughty Little Children | July 1st, 2009 – July 12th, 2009 |
| Maybe | July 1st, 2009 – July 11th, 2009 |
| I Will Not Hatch | July 1st, 2009 – July 11th, 2009 |
| Today is All Your Birthdays | July 1st, 2009 – July 12th, 2009 |
| Because I Can | July 1st, 2009 – July 12th, 2009 |
| Puck Bunny | July 1st, 2009 – July 12th, 2009 |
| Joe: The Perfect Man | July 1st, 2009 – July 12th, 2009 |
| Address to the Jury | July 1st, 2009 – July 12th, 2009 |
| 36 Little Plays About Hopeless Girls | July 1st, 2009 – July 12th, 2009 |
| Red Machine: Part 1 | July 1st, 2009 – July 12th, 2009 |
| Politically Correct Bedtime Stories | July 1st, 2009 – July 11th, 2009 |
| Chooch, Bummy Bum and Inguele: From Child to Man-Child | July 1st, 2009 – July 11th, 2009 |
| Take it Back | July 6th, 2008 – July 13th, 2008 |
| The Lesson | July 5th, 2008 – July 12th, 2008 |
| Silver and Stinky | July 5th, 2008 – July 13th, 2008 |
| Abortion | July 4th, 2008 – July 12th, 2008 |
| Domestic | July 4th, 2008 – July 12th, 2008 |
| Perfect Ending | July 4th, 2008 – July 12th, 2008 |
| Nursery School Musical | July 4th, 2008 – July 13th, 2008 |
| Gameshow: The Musical | July 4th, 2008 – July 13th, 2008 |
| Binary | July 4th, 2008 – July 12th, 2008 |
| It's Just a Phase | July 4th, 2008 – July 12th, 2008 |
| Death to Dating | July 4th, 2008 |
| The Reservation | July 4th, 2008 – July 13th, 2008 |
| Totem Figures | July 4th, 2008 – July 12th, 2008 |
| Wake | July 3rd, 2008 – July 11th, 2008 |
| Lost Daughter | July 3rd, 2008 – July 17th, 2008 |
| Fart Factory: The Musical! | July 3rd, 2008 – July 12th, 2008 |
| 72 Hour Survival Guide | July 3rd, 2008 – July 12th, 2008 |
| The Three Magic Wishes | July 3rd, 2008 – July 12th, 2008 |
| Balls! | July 3rd, 2008 – July 12th, 2008 |
| Singing at the Edge of the World | July 3rd, 2008 – July 12th, 2008 |
| Putz | July 3rd, 2008 – July 12th, 2008 |
| The Honeymoon Period is Officially Over | July 3rd, 2008 – July 11th, 2008 |
| Inspiration Stump | July 2nd, 2008 – July 13th, 2008 |
| The Faith Show! | July 2nd, 2008 – July 13th, 2008 |
| The Barbecue King | July 2nd, 2008 – July 13th, 2008 |
| Rum and Vodka | July 2nd, 2008 – July 13th, 2008 |
| Rule of Thumb | July 2nd, 2008 – July 13th, 2008 |
| Four Ways 'Til Rain | July 2nd, 2008 – July 13th, 2008 |
| Sara Hennessey Time | July 2nd, 2008 – July 12th, 2008 |
| Every Girl Wants a Skirt Like Frida's | July 2nd, 2008 – July 13th, 2008 |
| The Mom and Pop Shop | July 2nd, 2008 – July 13th, 2008 |
| The Zombie Dialogues | July 2nd, 2008 – July 13th, 2008 |
| One Woman Show | July 2nd, 2008 – July 16th, 2008 |
| You Mean Now? | July 2nd, 2008 – July 13th, 2008 |
| The Maddest Kind of Love | July 2nd, 2008 – July 12th, 2008 |
| Bluebeard | July 2nd, 2008 – July 13th, 2008 |
| The Swearing Jar | July 2nd, 2008 – July 12th, 2008 |
| Unbearable Prospect | July 2nd, 2008 – July 12th, 2008 |
| The Christian Republican Fundraiser in Dayton Tennessee | July 2nd, 2008 – July 13th, 2008 |
| Taking Liberties | July 2nd, 2008 – July 13th, 2008 |
| Einstein's Wife | July 2nd, 2008 – July 13th, 2008 |
| Baggage | July 2nd, 2008 – July 13th, 2008 |
| Legoland | July 7th, 2007 – July 15th, 2007 |
| Geek-Gasm | July 7th, 2007 – July 15th, 2007 |
| The Africans | July 6th, 2007 – July 15th, 2007 |
| … And Stockings for the Ladies | July 6th, 2007 – July 15th, 2007 |
| Pentecostal Wisconsin | July 6th, 2007 – July 14th, 2007 |
| The Fugue Code | July 6th, 2007 – July 14th, 2007 |
| Timebomb | July 6th, 2007 – July 15th, 2007 |
| Expiry Dating | July 6th, 2007 – July 14th, 2007 |
| Point of Departure | July 5th, 2007 – July 14th, 2007 |
| Scratch | July 5th, 2007 – July 14th, 2007 |
| Duel of Ages | July 5th, 2007 – July 15th, 2007 |
| The Lesson | July 5th, 2007 – July 15th, 2007 |
| Ubu Roi (Massacred) | July 5th, 2007 – July 15th, 2007 |
| Maxim & Cosmo | July 5th, 2007 – July 14th, 2007 |
| Napoleon's Secret Diary | July 5th, 2007 – July 14th, 2007 |
| Dickens of the Mounted | July 5th, 2007 – July 14th, 2007 |
| BASH'd! | July 5th, 2007 – July 14th, 2007 |
| Escape from Grace | July 5th, 2007 – July 14th, 2007 |
| The Tale of a T-Shirt | July 5th, 2007 – July 13th, 2007 |
| The Land of I Told You So | July 5th, 2007 – July 15th, 2007 |
| Looking After Eden | July 5th, 2007 – July 14th, 2007 |
| An Inconvenient Musical | July 5th, 2007 – July 14th, 2007 |
| I Keep Dropping Sh*t: The Newtonian Revolution | July 4th, 2007 – July 15th, 2007 |
| Betrayal | July 4th, 2007 – July 15th, 2007 |
| The Gladstone Variations | July 4th, 2007 – July 15th, 2007 |
| Talk Thirty to Me | July 4th, 2007 – July 15th, 2007 |
| Reesor | July 4th, 2007 – July 15th, 2007 |
| Two in the Bush! | July 4th, 2007 – July 15th, 2007 |
| This is Cancer | July 4th, 2007 – July 15th, 2007 |
| Like, Omigawd | July 4th, 2007 – July 14th, 2007 |
| Conservatives in Love | July 4th, 2007 – July 15th, 2007 |
| Dyad | July 4th, 2007 – July 14th, 2007 |
| Humans Anonymous | July 8th, 2006 – July 15th, 2006 |
| Dork: One Woman's Sexual Journey | July 7th, 2006 – July 16th, 2006 |
| Jesus Christ: The Lost Years | July 7th, 2006 – July 15th, 2006 |
| Nevil | July 7th, 2006 – July 15th, 2006 |
| The Unfortunate Misadventures of Masha Galinksi | July 7th, 2006 – July 15th, 2006 |
| Zombies: A Love Story | July 6th, 2006 – July 16th, 2006 |
| Minotaur | July 6th, 2006 – July 15th, 2006 |
| Antoine Feval | July 6th, 2006 – July 14th, 2006 |
| Real Time | July 6th, 2006 – July 15th, 2006 |
| Autoshow | July 6th, 2006 – July 16th, 2006 |
| Plan Live from Outer Space! | July 5th, 2006 – July 15th, 2006 |
| Desperate Housepets | July 5th, 2006 – July 16th, 2006 |
| The Black Roses Foundation Tour 2006 | July 5th, 2006 – July 16th, 2006 |
| Huffing Lysol | July 5th, 2006 – July 16th, 2006 |
| Amerika | October 7th, 2005 – July 15th, 2006 |
Current Staff
---